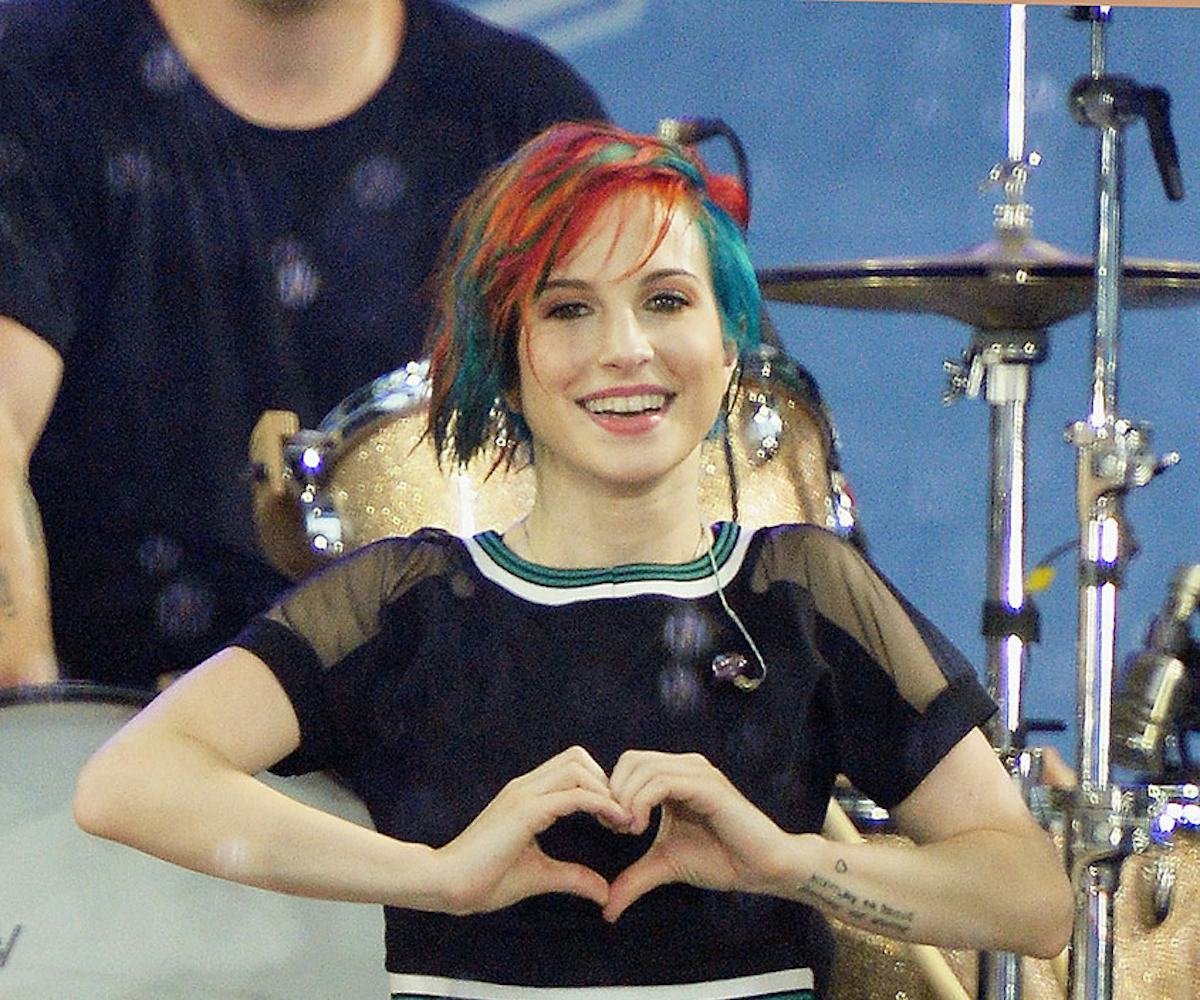 photo by getty images
best dressed: hayley williams
nothing comes between a girl and her calvins.
Don't get us wrong, our mouths dropped at Kendall Jenner's infamous March upload. The Calvin Klein underwear? The baggy jeans? Insane. And, with Mario Testino's Kate Moss book out this month, we can't stop thinking of the supermodel's 90s Klein ads. Which has got us thinking…what is it about Calvin that turns a look so…badass?
Well, after seeing Hayley Williams' Today Show get up, we think we might have a new Calvin Queen. Rocking a pair of light wash distressed jeans with a cropped jersey, the Paramore star kept her bottoms loose and her top tight, drawing all our attention on her toned abs. While the striped lining of her top added some prep school order, her pink lipstick was the perfect amount of girly. Its safe to say Williams was the flirtiest tomboy around, rocking a concert outfit that was, simply, as she would say, fun.  
MUST: Calvin Klein Briefs, $30 
TRUST: Censored Oversized Mesh Tee by Ashish x Topshop, $120  
LUST: NSF Beck Jeans, $308