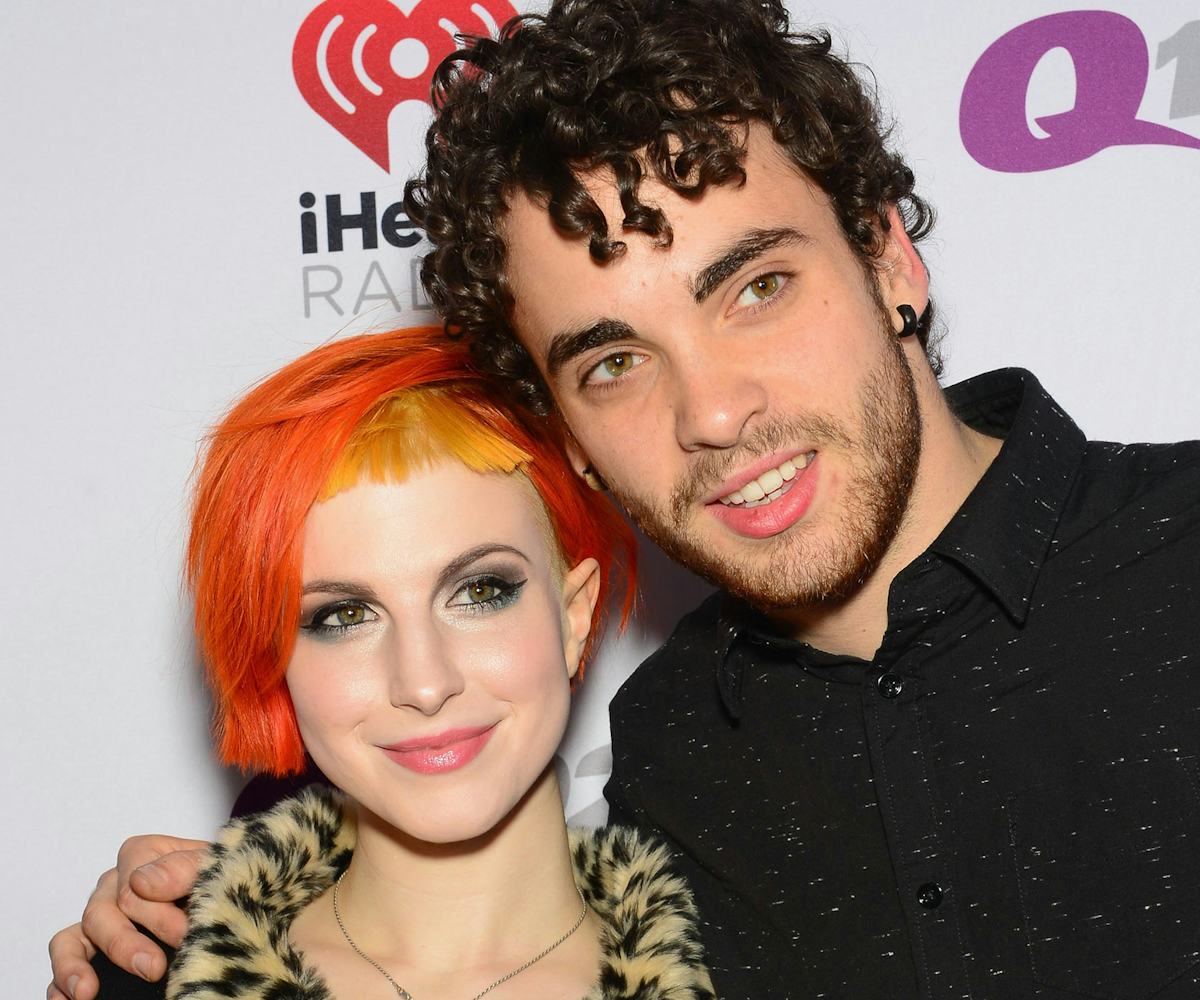 beauty queen: hayley williams
ladies and gentlemen, the perfect silver smokey eye.
Full disclosure: Hayley Williams is already our go-to beauty queen. The Paramore frontwoman has debuted a collection for MAC, pulls off a haircolor that 99% of the population can't, and can somehow run around for two hours onstage without smudging, smearing or messing up her makeup one bit. You can chalk it up to years of performing or just pure Paramore magic, but one thing's for sure--we'll take beauty cues from the 24-year-old singer any day. At the Jingle Ball this week in Philadelphia, the star sported a gunmetal-colored eye that obviously we want now. We've broken down exactly how to replicate the look yourself, so you can keep shining on all weekend long. 
SHIMMER IT: Bareminerals Holiday Shine in Vapor--$6
Start with a layer of this deep silver hue. Swipe it all over the top of your lid, even extending past the brow line for added drama.
LAYER IT: Marc Jacobs Glitter Dust in Stagelight--$32
Next, dab a bit of this almost-sheer glitter on the inner V and under your lower lash line.
LINE IT: MAC Superslick Liquid Eyeliner in On The Hunt-- $19
Finish it off with a thin swoop of liner over your upper lid, with a final flick at the end.