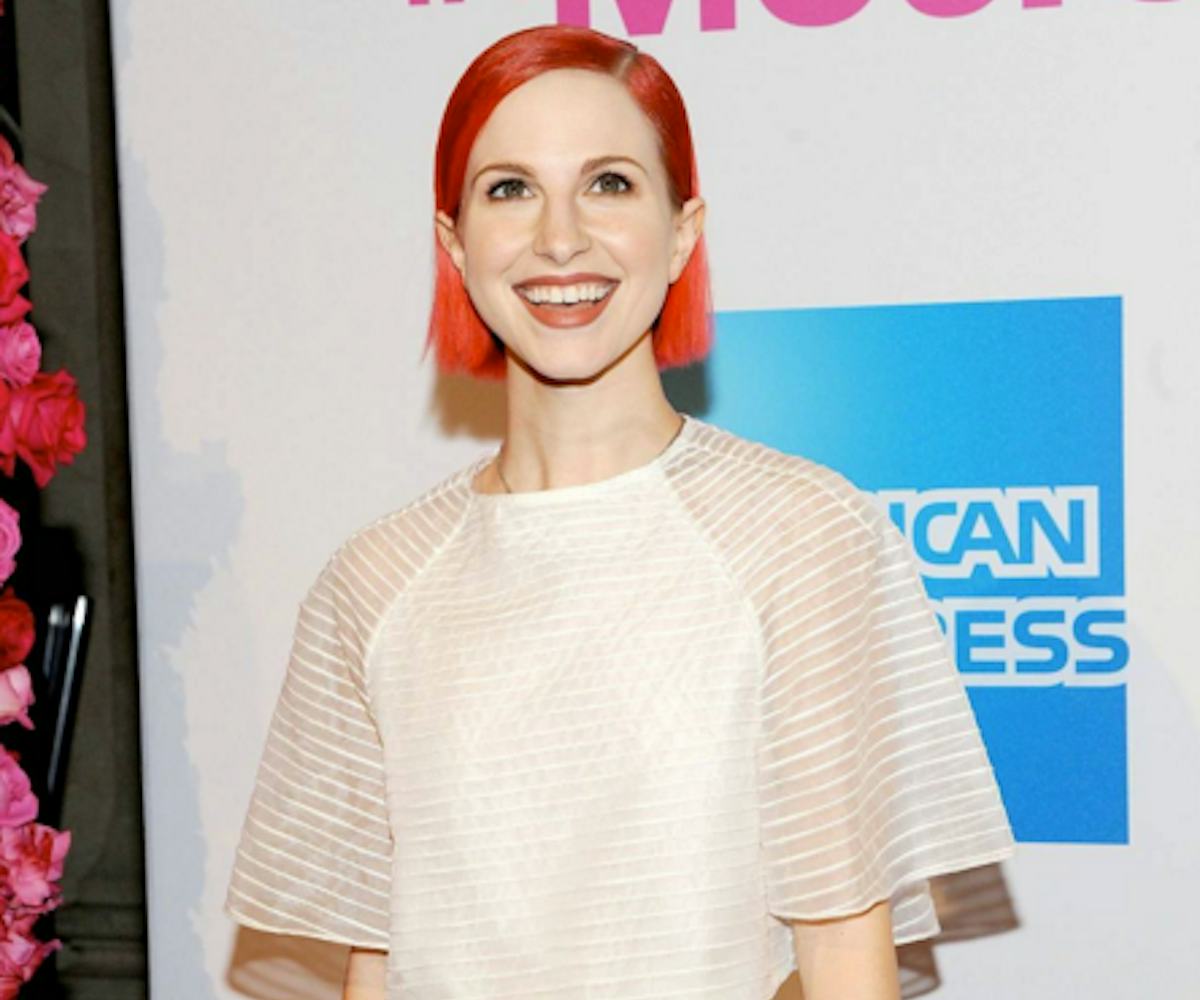 Photo by yelyahwilliams._ / Instagram
Paramore's Hayley Williams Marries New Found Glory's Chad Gilbert
And lesbians everywhere mourn.
If you're real quiet, you can hear the sound of a million queer girls' hearts breaking around the world today. I, like so many other gay (and straight) ladies, have long had a crush on the somewhat-femme-tomboy lead singer of Paramore, Hayley Williams. This afternoon we found out the tragic news: she married a man, and she will never suddenly come out of the closet and fall in love with us.
Williams married her boyfriend of eight years, New Found Glory guitarist Chad Gilbert, in what we presume was the most '90s-early-aughts punk rock wedding of all time. A fan page posted photos of the Nashville wedding, with Williams looking adorable in a sheer-striped skirt and white t-shirt with "Chad" written on it. They ate donuts that said things like "I Like Your Butt" and "You're So Punk Rock" and then smashed cake into each other faces. It was magical.
We're happy for you, Hayley. We just need some time.