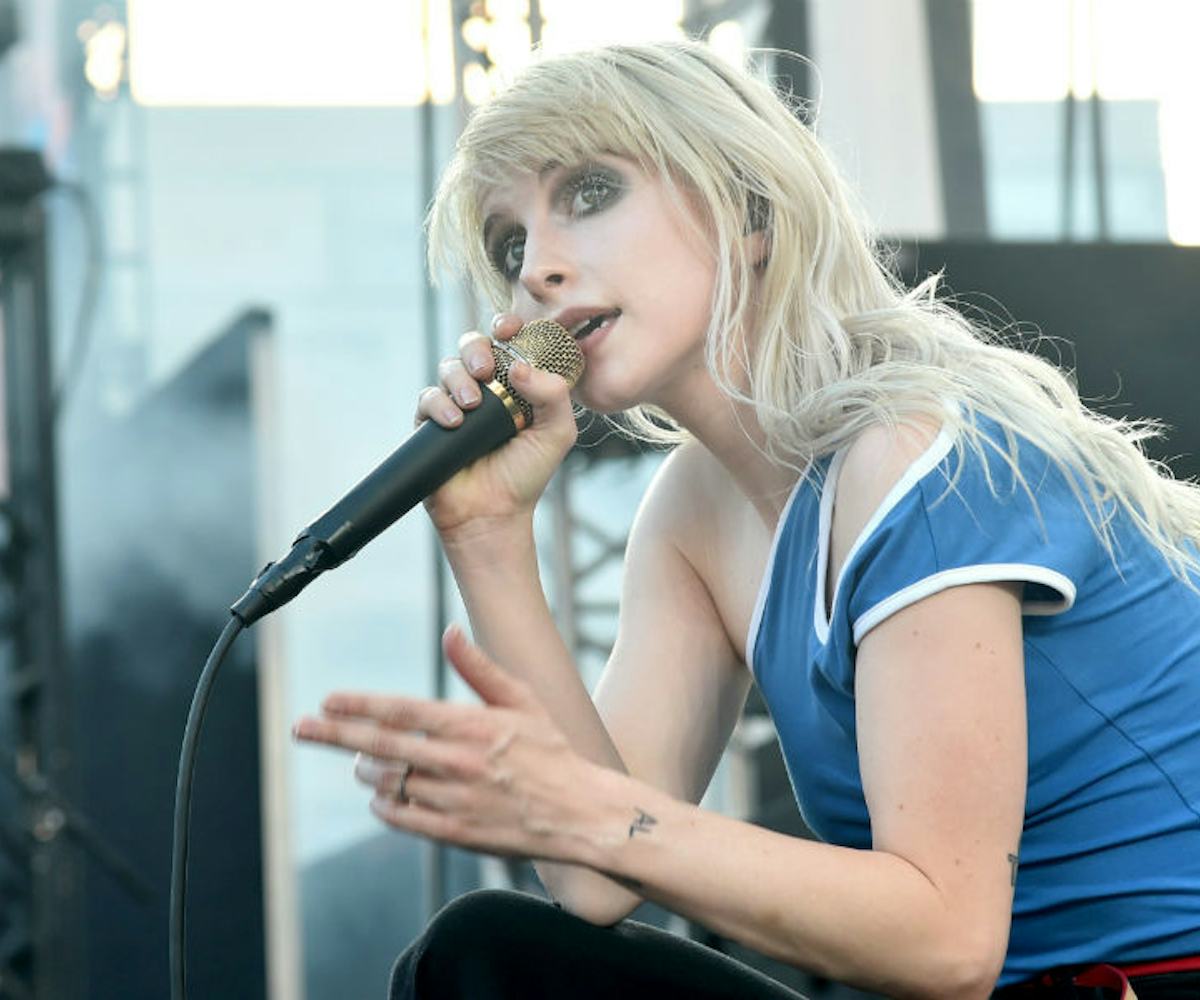 Photo by Alberto E. Rodriguez/Getty Images for CBS Radio Inc.
Hayley Williams Gets Candid About Her Mental Health Struggles
"I didn't eat, I didn't sleep, I didn't laugh… for a long time"
Hayley Williams reveals that she was in a dark place a couple of years ago. In an essay for Paper, the Paramore lead writes about her struggles with mental health and how writing kept her "alive" and helped her get her "old laugh back."
In 2015, she was engaged to New Found Glory's Chad Gilbert, just won a Grammy, and moved back home to Nashville. According to her, things were good but something felt off. She paints an image:
Imagine a little girl, dancing and twirling on a sidewalk in a loud, colorful dress. Eyes closed, laughing. 100 feet above her, someone's pushing a piano (just go with me, here) out of their apartment window and it's got nowhere to go but straight down. Well, I was the little girl.
She writes, "I woke up from that crash with one less bandmate... another fight about money and who wrote what songs." She says that following that she "didn't eat, I didn't sleep, I didn't laugh... for a long time." Williams explains that she's hesitant to call what she went through depression, "mostly out of fear people will put it in a headline, as if depression is unique and interesting and deserves a click." Her work suffered as a result, too, and, in her words, ended up sounding like "someone dead in the eyes."
Eventually, instead of hiding from those feelings, she decided to put them to song. "Writing kept me alive," she explains. "Forced me to be honest… writing opened my heart to healing." She refers to this time as "Life with AL,"After Laughter, Paramore's most recent album that deals with depression, anxiety, and societal expectations. "It's a little dumb, but it helps me mark this time as a significant turning point." Now, she experiences "more tenderness" and is "alive to both pain and joy." "Expression is survival," she writes. "You can do it however you please."
Read Williams' full essay, here.