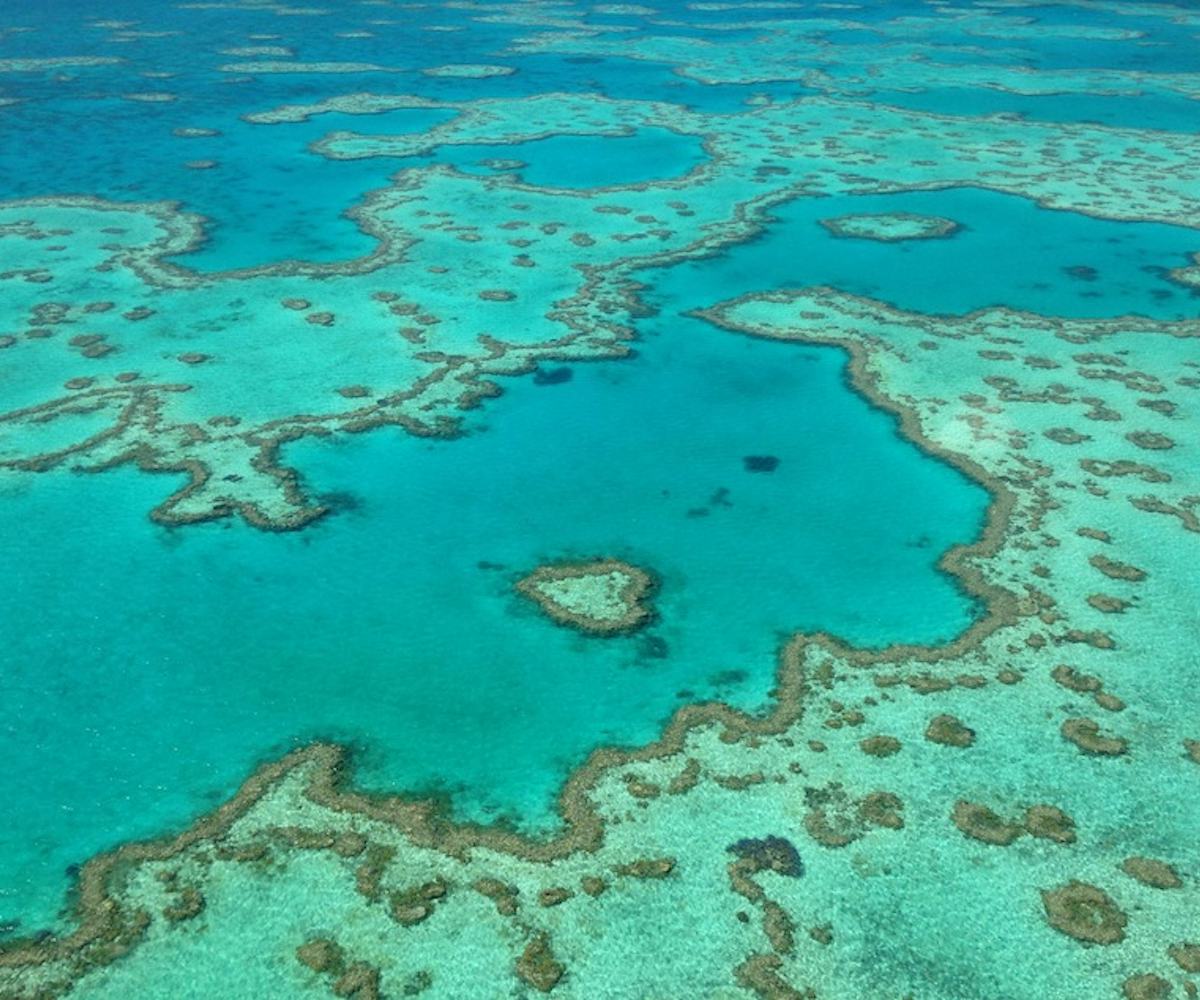 going somewhere: hayman island
an aussie enclave worthy of your bucket list.
A trip to Australia isn't complete without a visit to the Great Barrier Reef, the world's largest living natural structure, which includes some 3,000 coral reefs. As we discovered last weekend, by far the best way to experience this bucket-list destination in serious style is to maroon yourself at the newly refurbished One & Only private resort on Hayman Island. This is no cookie-cutter luxury resort. It's the myriad little details that seduced us during our stay here.
The rooms were bright and airy with earthy Scandi-tinged décor (and a private heated plunge pool in the Beach Villas). The staff is young and friendly and, despite it being a seriously five-star locale, the general vibe is unpretentiously kick-off-your-shoes. There's no tacky nightclub, instead a clutch of cool restaurants like the Keith McNally-esque Italian joint Amici, an intimate library-cum-cocktail lounge, and guest rooms spacious enough for private soirees.
Although we indulged in our fair share of afternoon rosé, woodfired pizza, and midnight chocolate truffles from the minibar, the One & Only is also a rather fantastic place to clean up your act without feeling like you're on a detox.Aussie fitness mogul James Duigan—creator of Bodyism and personal trainer to Rosie Huntington-Whiteley, Lara Stone and the godmother of buff babes, Elle Macpherson—runs the gym here, offering his own brand of dynamic training alongside yoga, pilates and TRX. We had comfortably resigned ourselved to being "non-gym people" until our session with Bodyism trainer Simon, who was so delightfully chatty and inspiring that we barely realized we'd worked up a sweat (plus he makes you a post-session chocolate shake to take the edge off).
Hayman is one of the 600 Great Barrier islands, and the surrouding coral reefs, obscenely azure waters and abundant indigenous wildlife make it one of the world's most Instagram-worthy destinations.
Our reccomendation? Bring a group of friends and spend a week soaking up some winter sun. We know where we'll be holed up when Polar Vortex 2015 hits Manhattan.