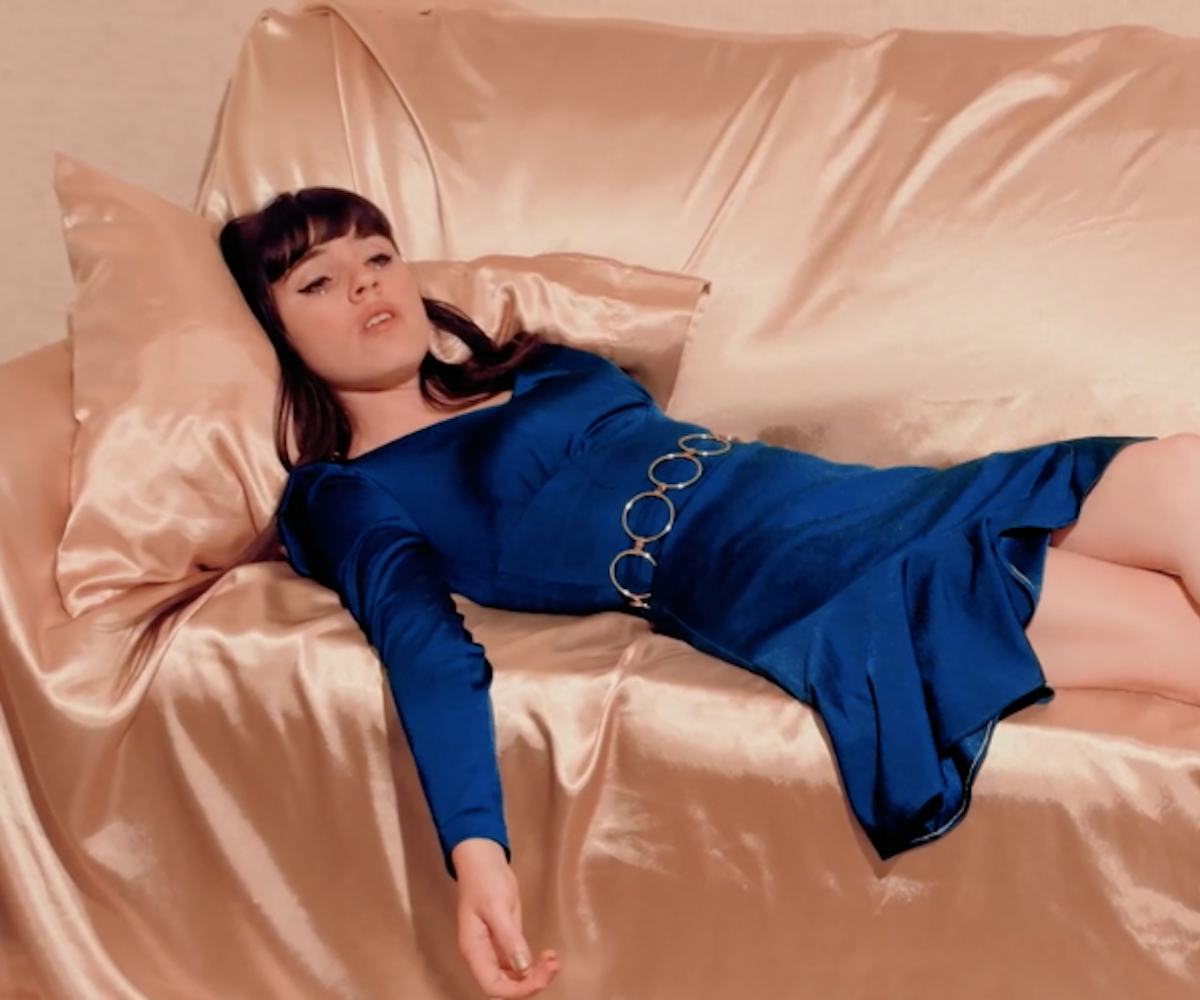 Hazel English's "That Thing" Video Is Giving Off Strong 'Twin Peaks' Vibes
Hazel English is an Aussie transplant who moved to Oakland, California, where she immersed herself into the city's local music scene. For a while, she ran a vintage clothing shop there, but she gave that up once her music career gained momentum. English's latest EP, Just Give In/Never Going Home, is a collection of nostalgic dream pop that features English's echo-y vocals over undeniable melodies, her sound falling somewhere between dream pop and shoegaze. The album was largely produced by Day Wave's Jackson Phillips. 
But English's sound shifts slightly on her latest single, "That Thing," an electro-pop gem which marks the first time English didn't work with Phillips. Instead, she teamed with producer Justin Raisen, who has worked with the likes of Sky Ferreira, Charli XCX, and Kim Gordon. The track is sparse and sparkling, just like its video, which we're premiering right here. The retro-leaning clip was directed by photographers Kelia Anne MacCluskey and Luca Venter, who were trying to "explore the idea of isolation, creating stylized environments, heavy and ominous in their seclusion." It features English in a variety of gorgeous still photos come to life, and the whole throwback aesthetic is very Twin Peaks. Watch it above.