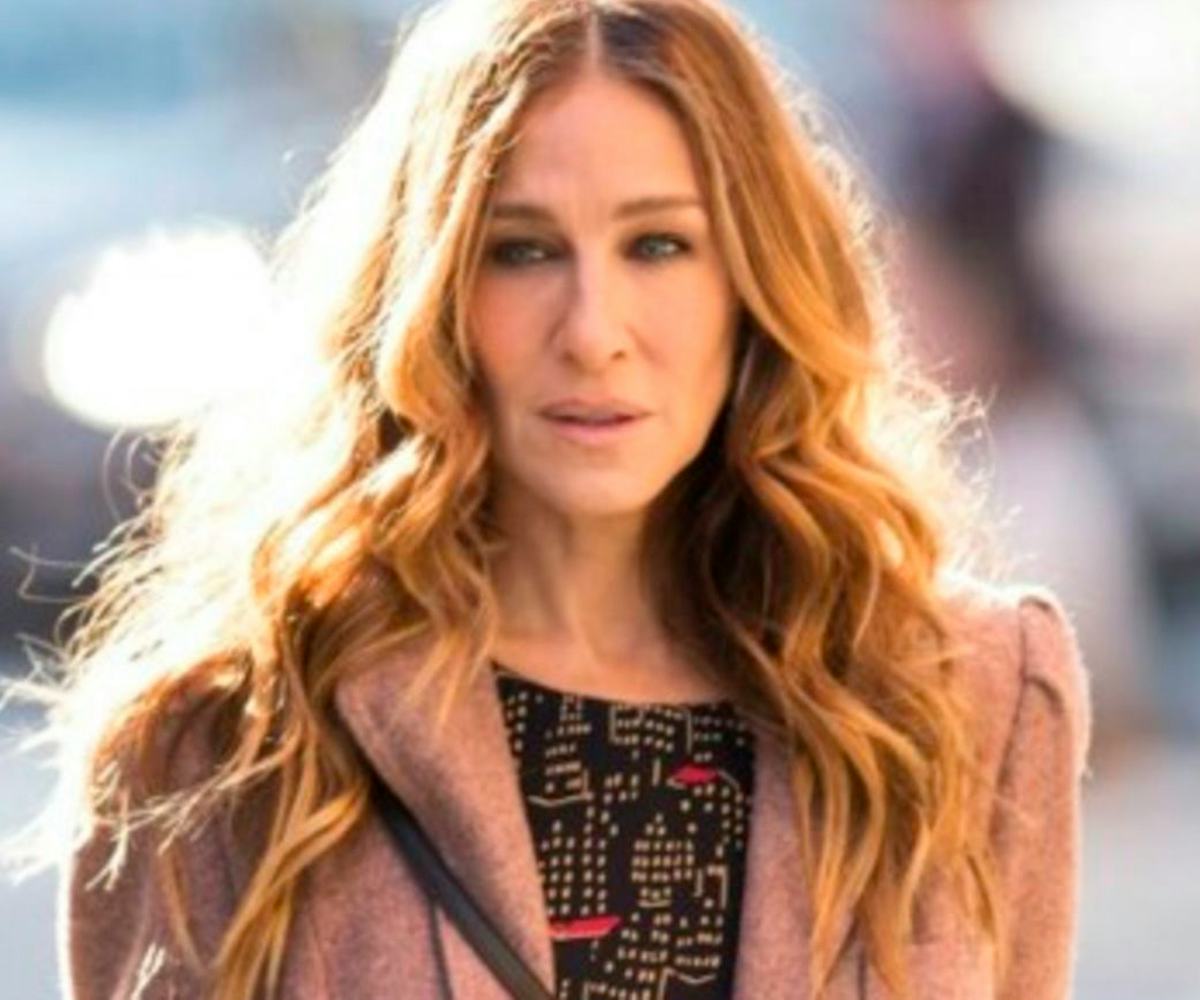 Photo courtesy of HBO
Sarah Jessica Parker Returns To HBO In 'Divorce'
Sarah Jessica Parker is returning to HBO, but don't break out your Manolos just yet. While the dream of a Sex and The City reunion still exists in the darkest corners of the Internet, Parker is focusing her efforts on her new show, Divorce. Though fans of the former should be excited, as it's something of a spiritual sequel to the beloved series that made Parker a household name.
If SATC was about finding love, Divorce is about redefining it. In the just-released teaser, we see Parker as Frances, a woman who embarks on her new life after surprising her husband (played by Thomas Haden Church) with divorce papers. "This could be the greatest thing that has happened to us," Frances tells him. "Now, we can go back to just liking each other again."
The half-hour comedy, which was created by Sharon Hogan (Catastrophe), also stars Molly Shannon and Talia Balsam. Its 10-episode first season is slated to premiere on HBO this fall. Parker meanwhile, seems ready to say goodbye to Carrie Bradshaw once and for all. She debuted the trailer via Instagram, and her excitement to share her new project with the world was palpable. "A long time coming," Parker wrote in the caption. "And a great thrill that my friends @hbo allowed me to share with you the official FIRST look and just a wee appetizer of #DivorceHBO." 
Watch the first teaser below.