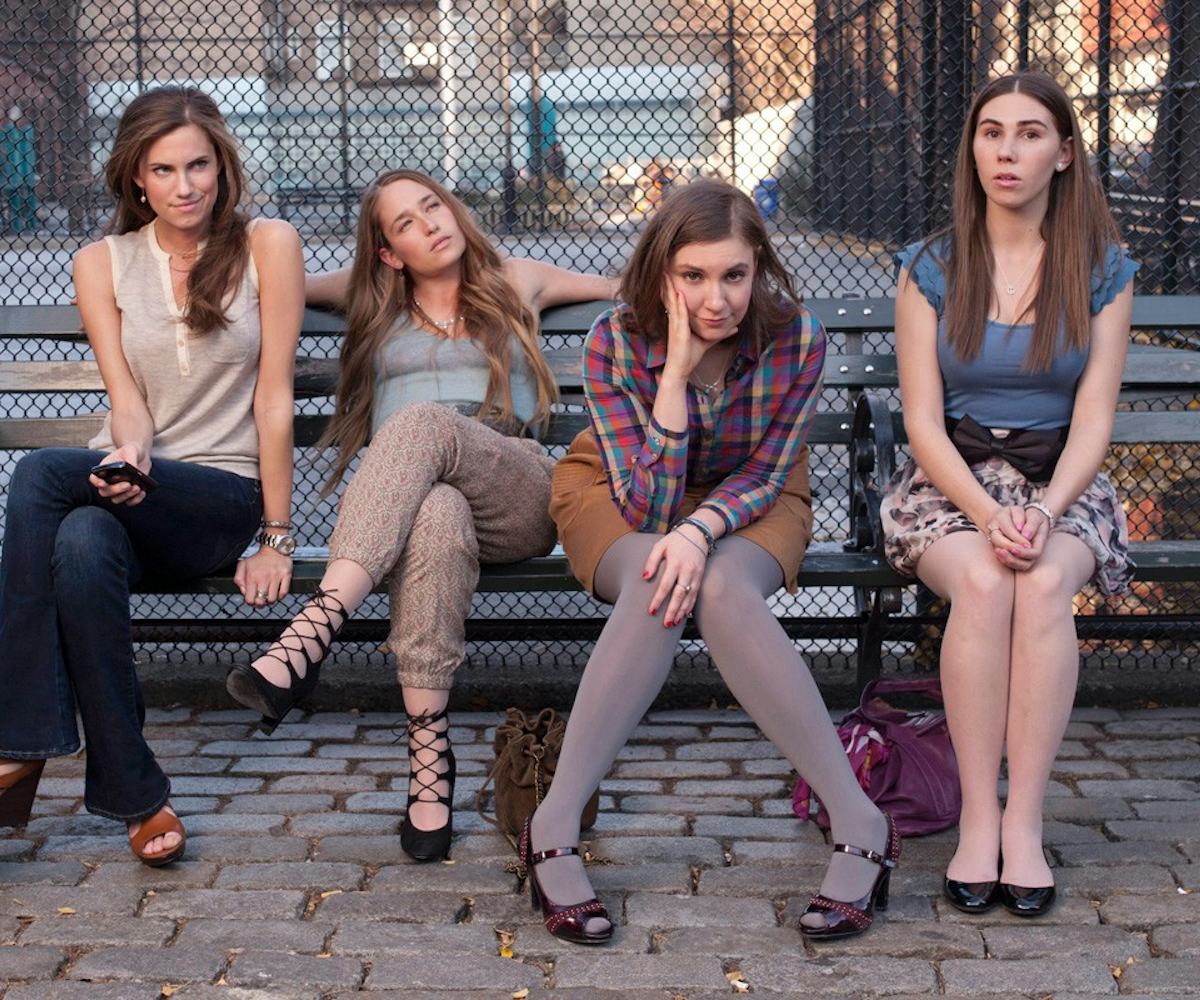 Photo courtesy of HBO
Season 6 Of 'Girls' Will Be Its Last
Thanks For The Ride, Ladies
It's time for Hannah, Marnie, Jessa, and Shoshanna to ride their Uber off into the sunset. E! Online is reporting that the sixth season of Girls will be its last. 
The good news is that the fifth season is set to premiere on HBO in February, meaning there are technically two seasons remaining. The news, albeit sad, will come as little surprise to anyone who's followed the backdoor dealings of the landmark series, after Lena Dunham once remarked that America has a habit of pushing shows "past their due dates."
Another reason for the show's departure may be the cast's own willingness to move on to greener pastures. Dunham for instance, is at hard at work on Max, a pilot about a1960s feminist magazine writer that she's producing, writing, and directing for HBO. Her onscreen boyfriend meanwhile, one Adam Driver, is busy trying to destroy the rebel alliance in a small shoestring indie you or may not have heard of, called Star Wars: The Force Awakens. 
As for what the news means for your favorite Brooklyn Millenials, Dunham shed some light in a recent interview with Variety. "We spent a lot of time talking about where these girls will end up. We definitely have a distinct idea of where we want to see them. I even sometimes focus on this final image that I see, but between now and then, anything can happen."