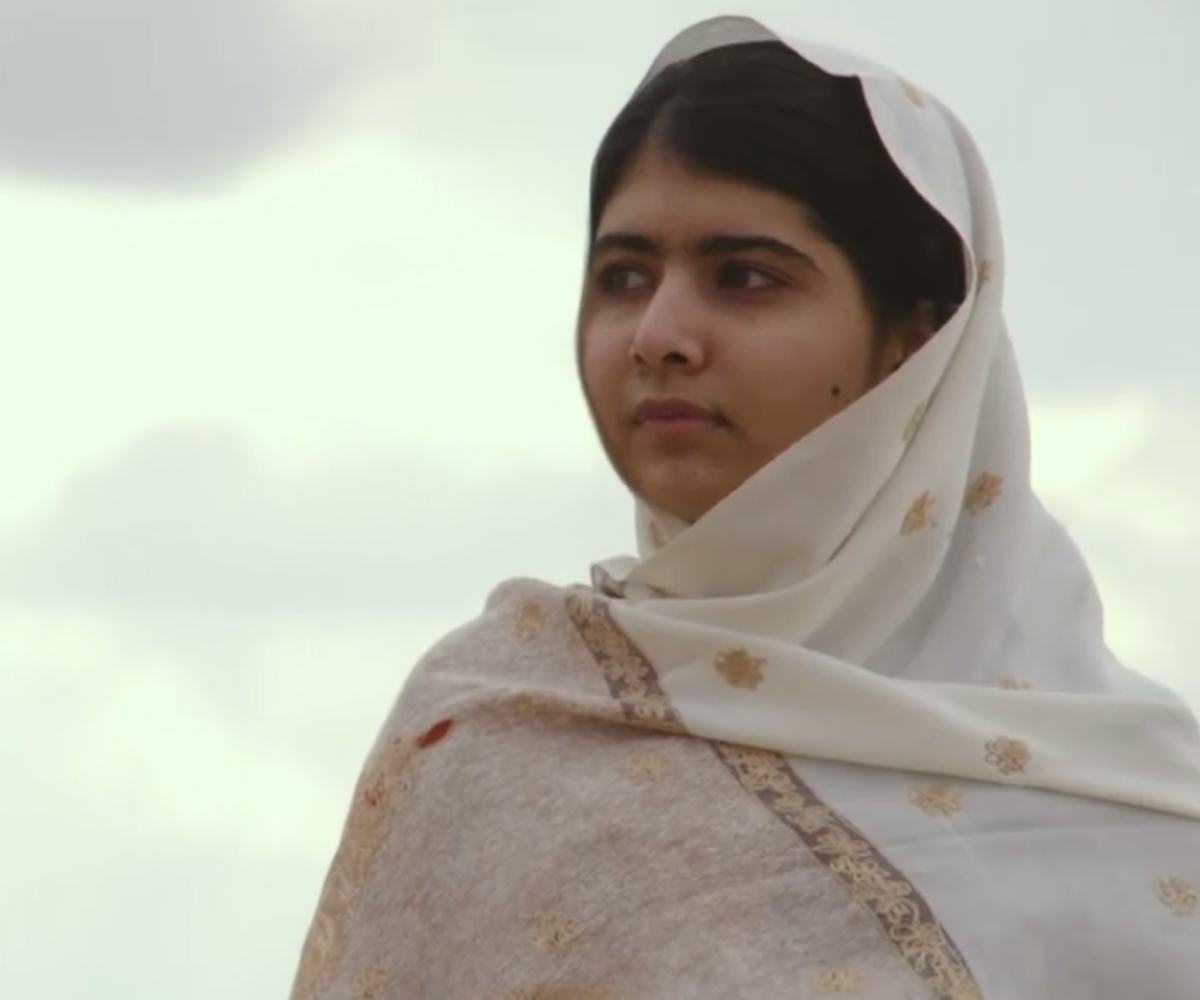 watch the inspiring trailer for 'he named me malala'
the upcoming documentary about the pakistani activist
The incredible story of Malala Yousafzai is fairly well known. By the age of 12, she was already advocating for women's rights in her native Pakistan, when she miraculously survived a brutal attempt on her life by the Taliban. Against all odds, Yousafzai not only survived, but in 2014, she become the youngest person ever to win the Nobel Peace Prize and a global icon. But who is she really?
With the upcoming documentary He Named Me Malala, filmmaker David Guggenheim (An Inconvenient Truth) takes us into Yousafzai's world, where we meet her family, learn about her friends, and get an up close and personal glimpse into the courageous battle she wages on a daily basis. The film's trailer, which promises a very intimate look at the forces that have shaped this young girl's life, tugs on the heartstrings, so Kleenex comes highly recommended. 
He Named Me Malala opens on October 2nd.