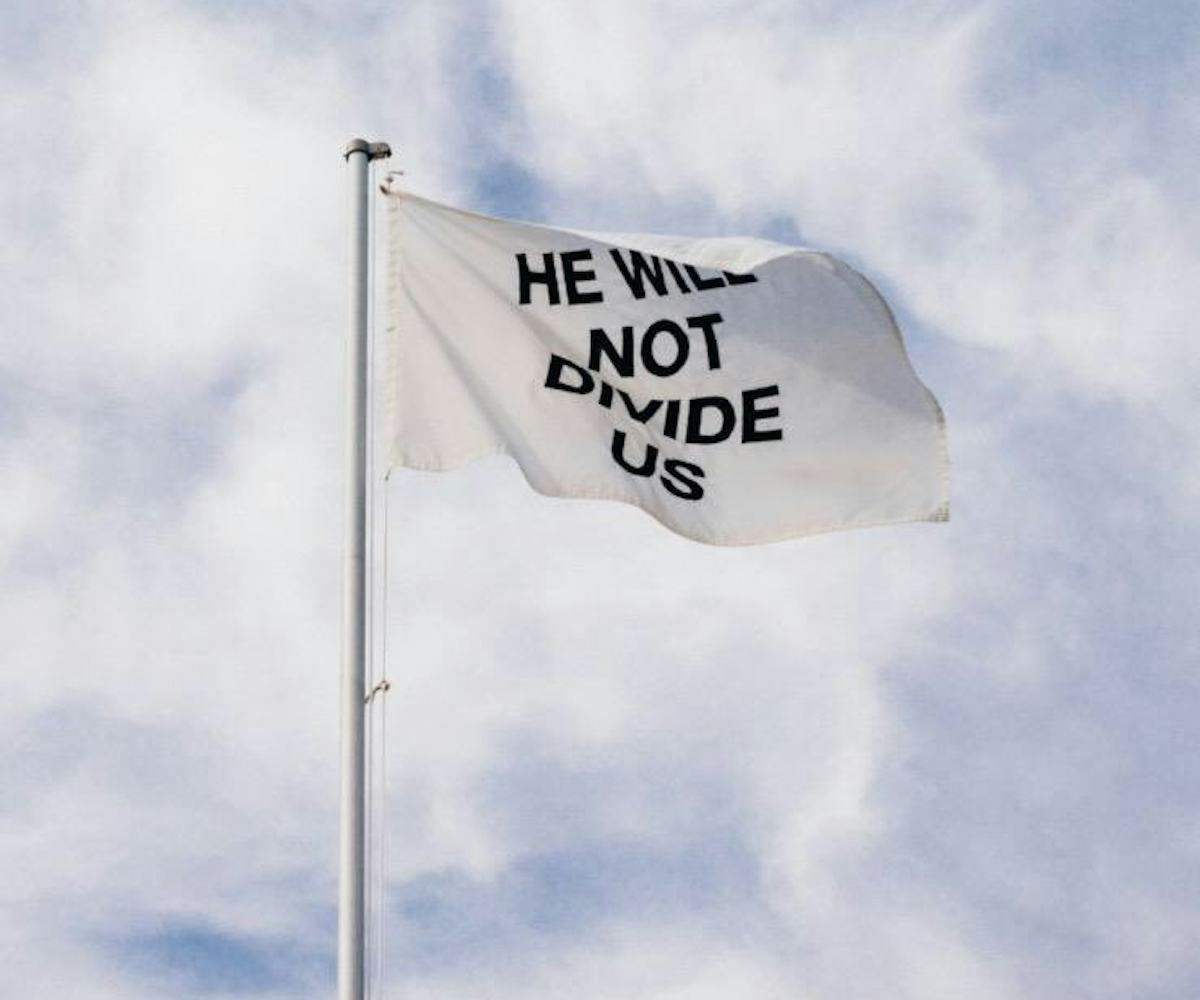 Photo via @thecampaignbook/Twitter
LaBeouf, Rönkkö, And Turner's "He Will Not Divide Us" Returns At Secret Location
Last month, "He Will Not Divide Us," an art installation by Shia LaBeouf, Nastja Säde Rönkkö, and Luke Turner was suddenly shut down. The controversial political installation was initially removed from New York City's Museum of the Moving Image after becoming a "threat to public safety," due to the presence of neo-Nazis, who created an unsafe environment for art-goers. LaBeouf, Rönkkö, and Turner moved the exhibit to a space just outside of the El Rey Theater in Albuquerque, New Mexico, but the turmoil continued and gunfire ensued.
"He Will Not Divide Us," which had initially intended to provide a platform for people, over a four-year run, to express their political opinions in a safe space, seemed to be gone for good. But now, after roughly two weeks of inactivity, LaBeouf announced that the installation has risen again in a tweet with a photo from an "unknown location." 
The latest format shows a white flag that reads "he will not divide us" in black all-caps letters. The HEWILLNOTDIVIDE.US website states that the flag will be flown for the duration of Trump's presidency. While you can't hear anyone chanting the mantra at this current time, there are some birds chirping in the background. 
In tumultuous times like these, it's encouraging to see that art finds a way to exist and artists find a way to create, even when their work and message are under attack. Watch the live stream from the undisclosed location here.