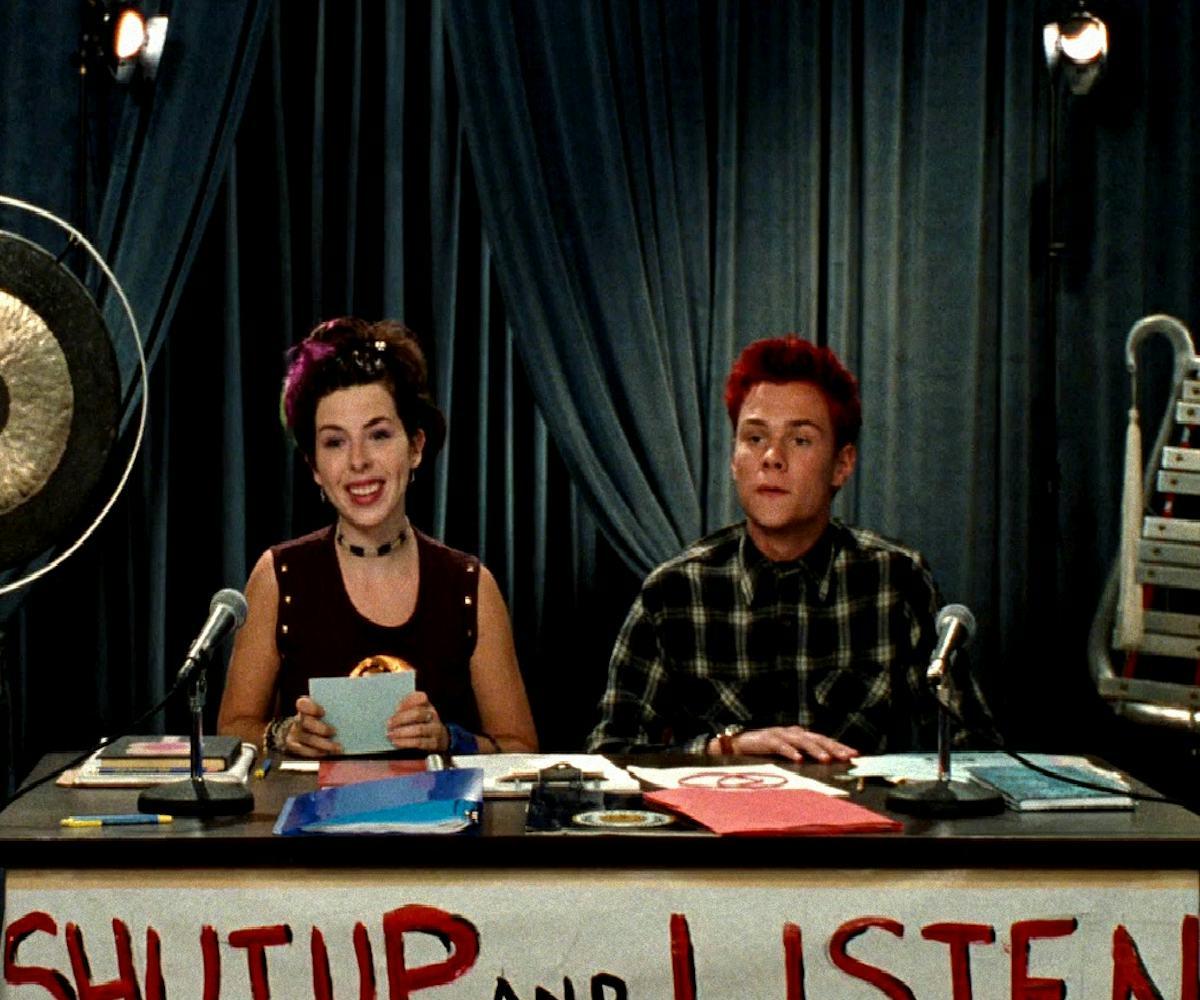 Lilly From 'Princess Diaries' Wants To Start A "Shut Up And Listen" Podcast IRL
We're still waiting on an official confirmation about the Princess Diaries 3, but that doesn't mean other cast members are stuck at a halt. Heather Matarazzo aka Lilly Moscovitz announced that she wants to bring "SHUT UP AND LISTEN" to the podcast world. The actress has started a fundraiser through Patreon to support her latest mission, which also includes writing films, scripts, and a book. She's working on a five-year plan to establish her own production company that "raises the voices of those who have felt they haven't been seen or heard."
While we haven't properly kept tabs on Matarazzo over the past 10 years, we're delighted to see her engaging in all of the latest Disney developments. She recently tweeted this hysterical response to the news about the live adaptation of Disney's Beauty and The Beast having the first openly gay character. Surely, we can all band together and make this fantasy a reality for Matarazzo's sake. Her meme game is also strong and should be applauded.
Last year, the franchise's original director Gary Marshall hinted that Princess Diaries 3 was a work in progress. Marshall died from pneumonia complications before anything had been finalized, but Julie Andrews recently told BuzzFeed News that she and co-star Anne Hathaway still wanted to complete the project as a tribute to him. 
In the meantime, we would love for Matarazzo to bring "SHUT UP AND LISTEN" to our studio for a Facebook Live session. Please, talk to our people!