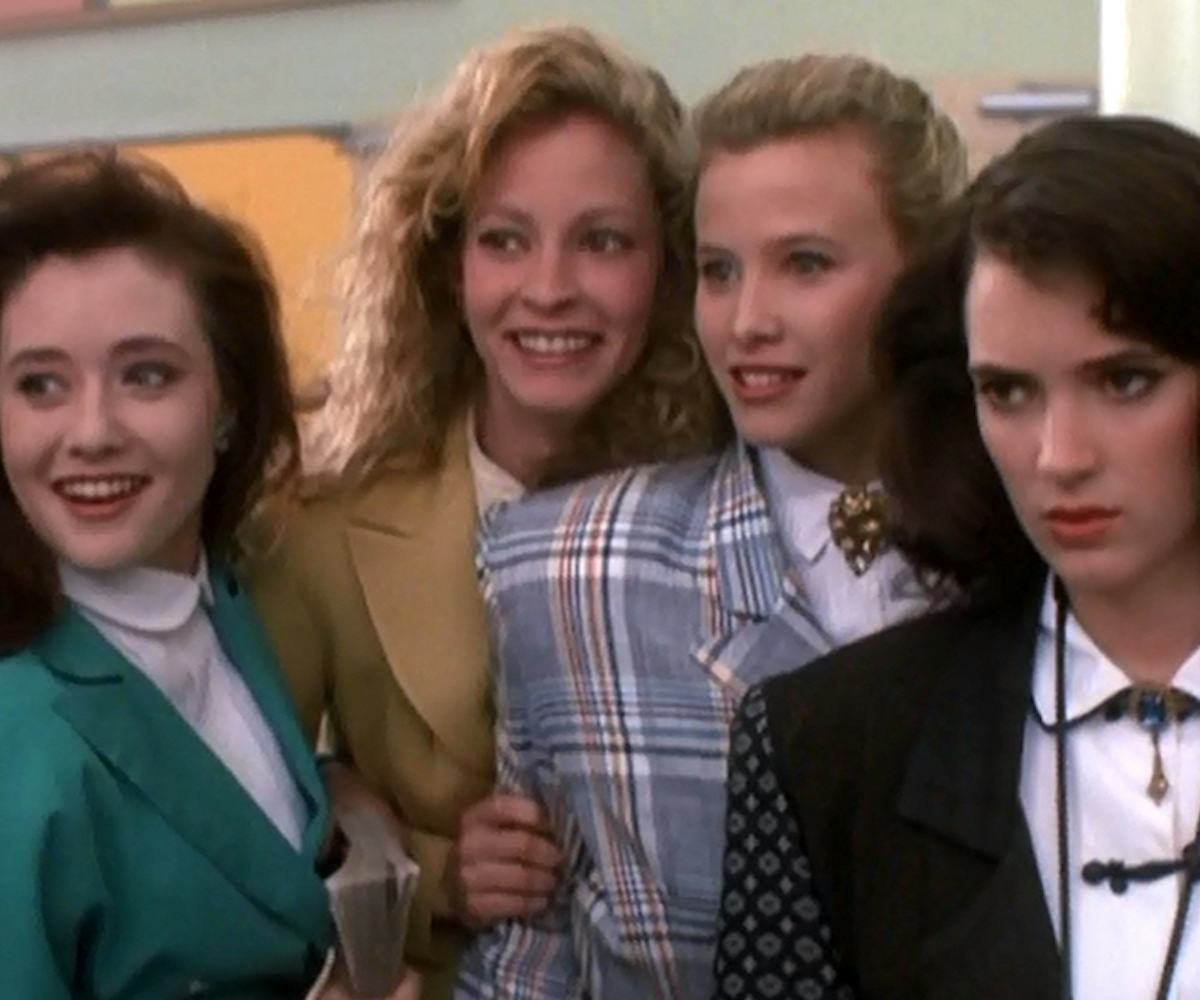 Photo courtesy of New World Pictures
TV Land Wants You To Meet Your New 'Heathers'
Whether you like it or not, the Heathers television reboot is a thing that's happening. On Friday, TV Land announced the casting of the show's titular baddies. Newcomers Melanie Field, Brendan Scannell, and Jasmine Mathews will star as Heather Chandler, Heather Duke, and Heather McNamara, the ruthless high school clique made famous by Shannen Doherty, Lisanne Falk, and Kim Walker. James Scully and Grace Victoria Cox will take on the roles originally played by Christian Slater and Winona Ryder, respectively.
Whether you're all for the remake or of the belief that all things '80s should be preserved like the Holy Grail, one thing is clear: TV Land deserves major props for its attempt to modernize an archetypal story. Though it'll still follow the original film's blueprint, this version will feature a male bully who identifies as gender queer and another who is both black and gay. How the update will play with the original's devout cult following remains to be seen, but rest assured that a new generation of teens will be more likely to embrace a high school show that greater reflects their reality. 
If it does get picked up, Heathers will reportedly feature a new set of bullies from season to season, meaning there's plenty of room for even more reinvention along the way. Stay tuned for a premiere a date.