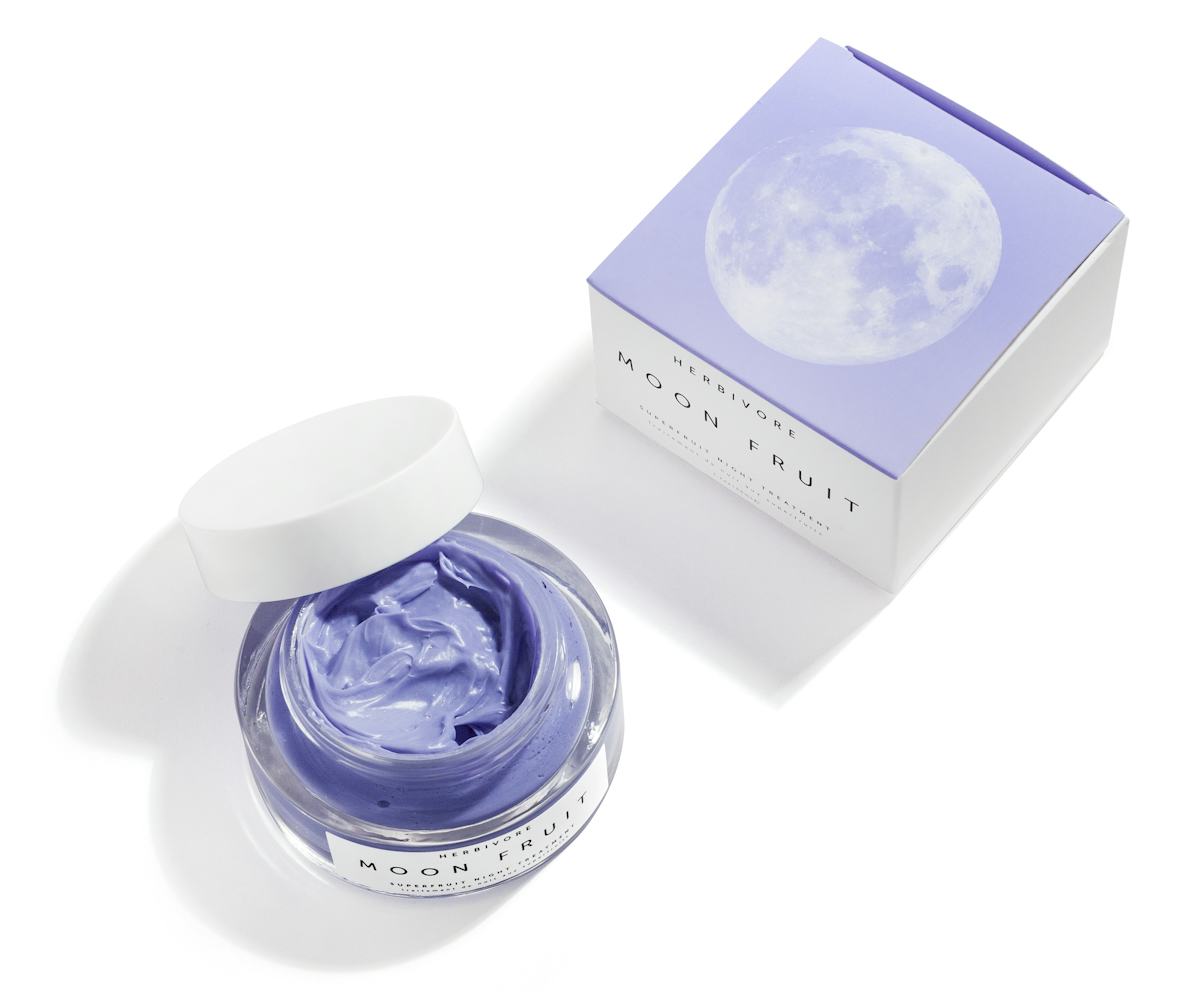 Photo courtesy of Herbivore Botanicals
Herbivore Botanicals Launched The Overnight Cream Of Your Dreams
Let superfruits do all the work
Just like we should be feeding our bodies with superfoods, we should be doing the same for our skin—and natural skin-care brand Herbivore Botanicals launched an otherworldly multitasking overnight treatment that does just this. Jam-packed with superfruits to help revive your skin's glow, Moon Fruit Super Fruit Night Treatment is quite the multihyphenate that will transform your complexion while you sleep, no matter what your skin type may be.
Though it's a moisturizing treatment that works to deeply nourish and restore your skin, it also gently resurfaces, all while you're catching some z's (now, that's what I call beauty sleep). After using for a week, I noticed some major life being absorbed back into my complexion; I was glowing and fresh-faced, even on a Monday morning.
The rich, moisturizing base of shea and kokum butters combine with hyaluronic acid to strengthen the outer layer of your skin and help lock in moisture, while youth-boosting antioxidants—in the form of prickly pear and goji berry—exfoliating fruit enzymes, and clarifying papaya, sugar cane, and citrus peel work to beautify your complexion.
And don't be thrown off by the periwinkle color. While it may look like something made by unicorns in a magical alternate universe, you can credit the unusual shade to ingredients such as indigo root powder, manganese violet, and ultramarines. The product is scented with natural ylang-ylang flower oil, which has calming and sedative properties, so it'll help you drift off into a peaceful state.
As always with Herbivore, you can expect a product that's non-toxic, cruelty-free, and made with completely natural, active ingredients.
You can snag a jar of Moon Fruit for $58 a pop at Sephora.com. This new wonder product has already completely sold-out once after being launched just a few weeks ago and is still back-ordered for another month on the brand's own site. Do I smell cult status?
Photo courtesy of Herbivore Botanicals