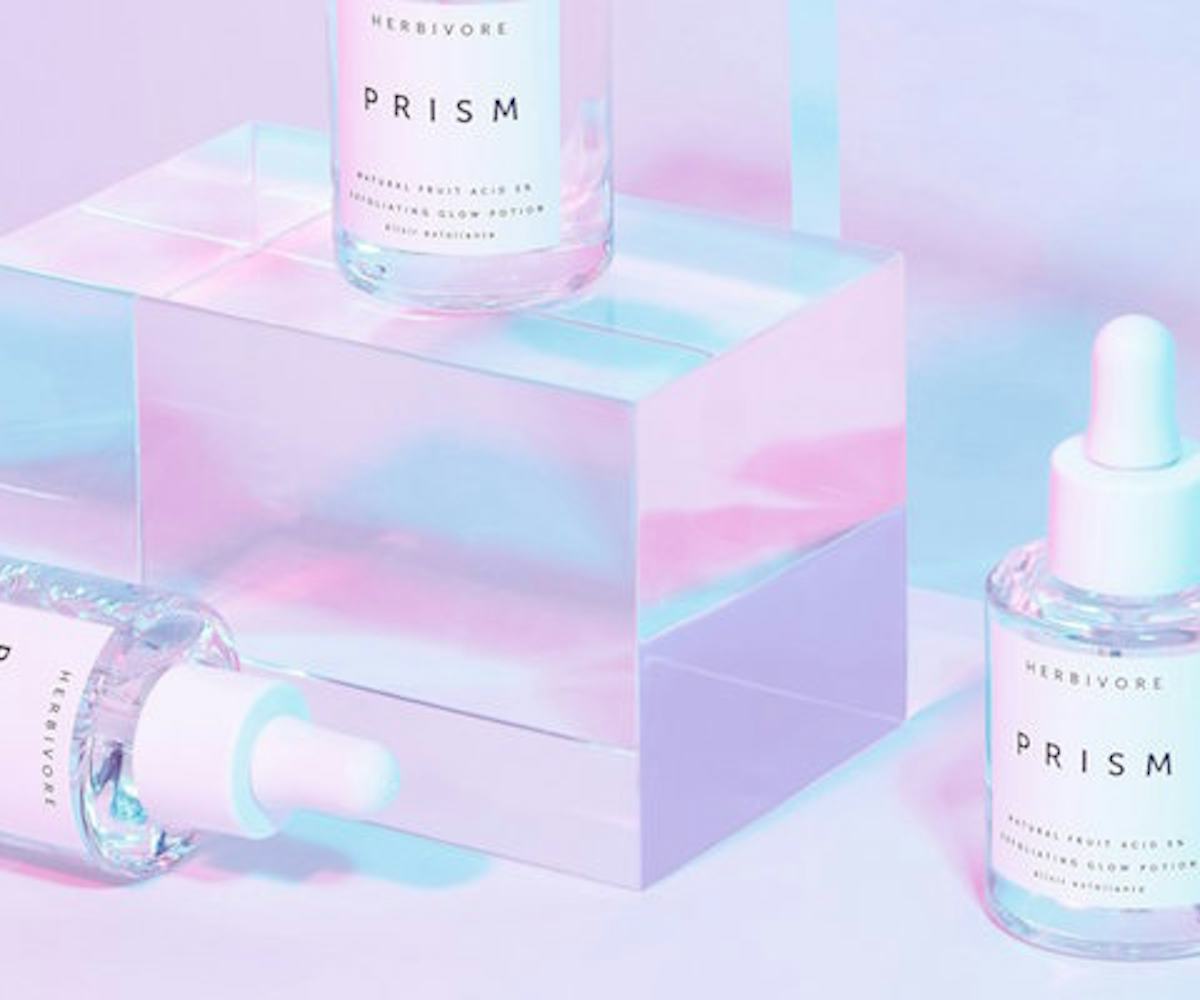 Photo courtesy of Herbivore Botanicals
Herbivore's Latest Launch Is All About The Glow
And it *might* just be our favorite product, yet
Herbivore, the all-natural skin-care brand behind magical products such as Moon Fruit and Pink Cloud, has just blessed us with a new launch: the Prism Exfoliating Glow Potion.
This new serum-essence hybrid is a gentle exfoliant that also hydrates and nourishes the skin. Formulated with five percent natural fruit acids, it works to resurface the top layer of the skin while unclogging pores. While many acid peels tend to err on the side of irritating, this one is jam-packed with plenty of soothing ingredients, so you can expect a fresh-faced glow sans any redness or irritation.
So, where does the name "prism" come from? From its rainbow of ingredients—a truly colorful combination of natural fruit acids and botanicals that include bilberry lactic acid, sugar cane glycolic acid, orange peel citric acid, apple malic acid, kakadu plum, rose water, aloe water, and plant-derived (and vegan!) sodium hyaluronate.
Also playing into the rainbow theme is the brand's dedication to supporting LGBTQIA causes (and not just during Pride Month). The brand will donate $1 for every bottle sold, forever, to a cause chosen by an Herbivore team member. Currently, the brand is donating to the Trans Women of Color Collective and will rotate organizations every couple of months.
You can snag your bottle of Prism Exfoliating Glow Potion now for $62 at Herbivore.