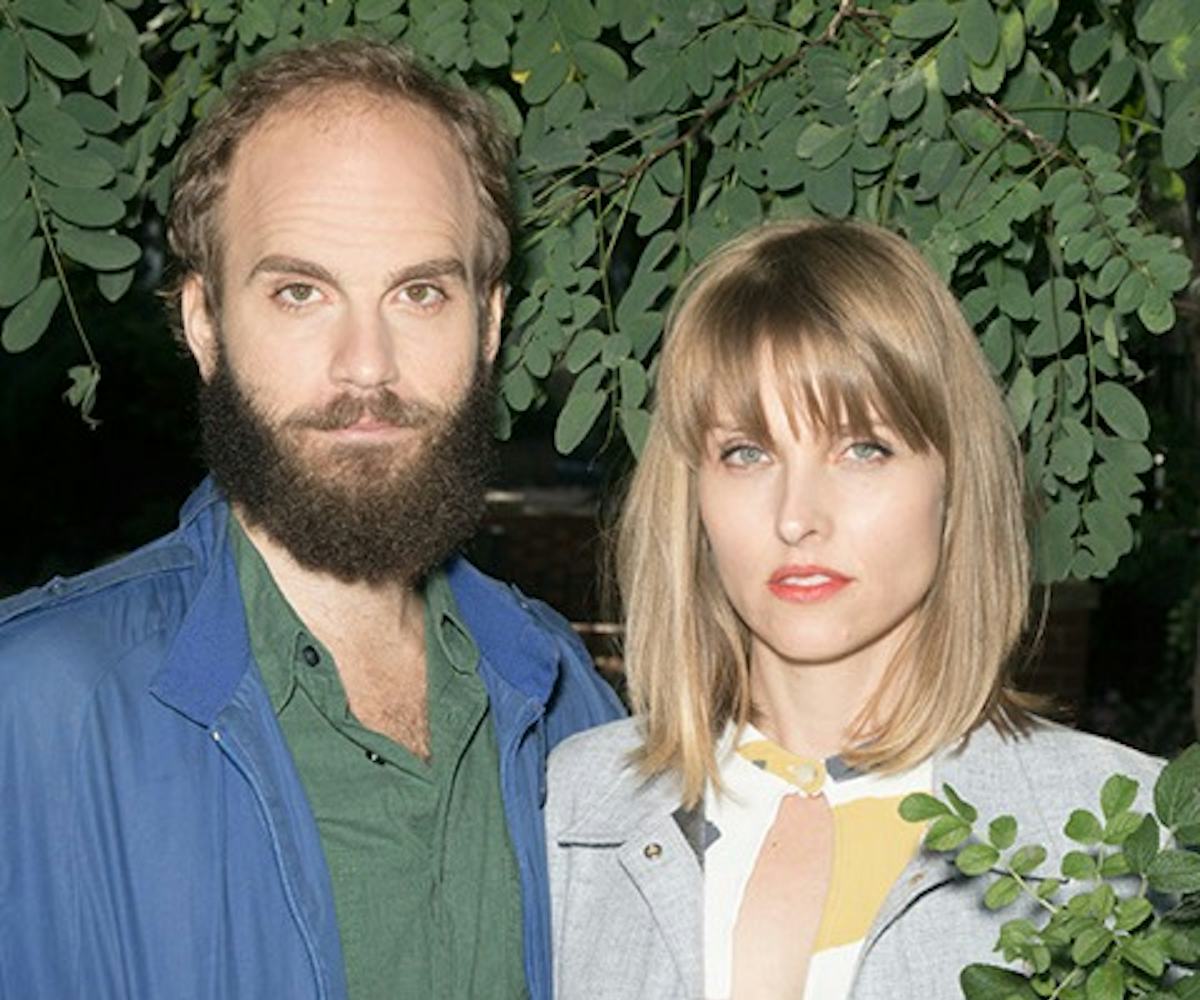 photo by eric helgas
vimeo's 'high maintenance' series is changing the landscape of online tv
what you should watch when you go home tonight.
In 2012, six months after Netflix announced it would fund a revival of the cult show Arrested Development, three episodes of an independent sleeper comedy called High Maintenance appeared on Vimeo. Now in its fifth season (premiering today), it will become the first original series funded by the video-sharing website. Written, directed, and produced by the husband-and-wife team Ben Sinclair and Katja Blichfeld, High Maintenance tells the very New York City stories of a string of city dwellers, loosely bound to one another through The Guy, a.k.a. their weed dealer (played by Sinclair). Thanks to impeccable writing, and romantic, cinematic sensibilities, the show has created its own subculture of raging fans (including our October cover girl Tavi Gevinson), which will likely grow after this new season. We recently met up with Sinclair and Blichfeld to ask, well, how does their garden grow these days.
How did you first meet?
Katja Blichfeld: I had just moved to L.A. and I pretty much knew I wanted to leave, and Ben was just passing through. A mutual friend introduced us and it was love at first sight. We were long distance for a few months, and later, I moved back to New York, and we've been together ever since—
Ben Sinclair: The longest abbreviation being for five days this past June.
How did you first come up with the idea for the show?
KB: We didn't set out with any specific goals in mind beyond just being able to create something together, and at best we thought maybe casting directors would see another side of Ben, and he would get different acting opportunities. I—working as a casting director for a while now—had a desire to be able to cast actors that I really liked. Actors that I auditioned a bunch, or met in acting classes that I thought were really funny. Maybe they had been in an audition for a part with one line, and we thought to ourselves, 'These people are so much better than just one line. They should have a whole storyline.' We thought at best that would be the case, and at worst we would make a thing, and no one would see it but who cares, it would be fun. So it was really a surprise to us that we gained an audience of any kind, let alone the size of the audience that we've ended up with.
There is a lot of detail to what goes on the screen. How do you make sure that it all gets in there?
BS: A lot of times, we pick our favorite mannerisms when we're looking over the footage—facial expressions, or something that the actor does and we like to show because those are attached to a real human being making a real gesture, a real characteristic. You can hear the lines we're writing being said, but seeing somebody touch their shirt or breath in a certain way tells more about the story.
KB: We also think a lot about how we can visually explore a character without having them say, "I like these things." We'd rather just show you those on their bookshelf. It moves things along quicker and it makes the audience feel like we're giving them some credit, too, which people have been really responsive to.
Lately, it feels like weed, which is a part of the narrative in your show, is less of a taboo, and on the way to become a culturally acceptable thing to talk about, even with your parents.
BS: When we were younger, it was not cool in our families and we both smoked in secret. I only started being public as a stoner before we did this show. I think when I got together with Katja, people were like, 'Oh, he's got his shit together now, he's with a nice woman.' Then I was like, 'Yeah, she smokes too, boom!'
KB: I think I felt okay about it probably since I turned 30 and now I'm almost 36. I felt like I'd gotten to a certain place in life where, if my smoking weed was going to be called into question, I could point to my personal accomplishments and the fact that I have my life together. I'm romantically successful, and socially successful, and professionally successful – or what I deem to be successful, and what some others do, too. I felt more comfortable to come out as somebody who, for all intents and purposes, kind of a stoner. I felt okay about it because I felt like I was not a cliché that a more conservative person might have envisioned for a stoner.
Your earlier episodes were free on Vimeo, and with the fifth season, High Maintenance will become Vimeo's first original series, available on demand. How do you feel about the transition?
KB: People who watch our show have a personal connection to it and they're not watching it because some marketing campaign told them to watch it. They're returning to watch it because some person that they like and trust, said, 'Hey, check this thing out' and they've gravitated towards it in natural way.
BS: We're selling these episodes à la carte and there's been a couple of moments where people are like, 'Aw, man! I have to pay?' And my first instinct is, 'Oh, no! We did the wrong thing!' But then I think, we are not in the business of making sure everyone gets what they want. We're not in any business. We're just doing the best to make these stories because it's really fun, and that's what we enjoy doing. And I think Bill Cosby said, "I don't know what success is, but you cannot be successful trying to please everyone all the time."
KB: I think a lot of people have said something like that.
High Maintenance's fifth season premieres on Vimeo today. Watch earlier episodes here.