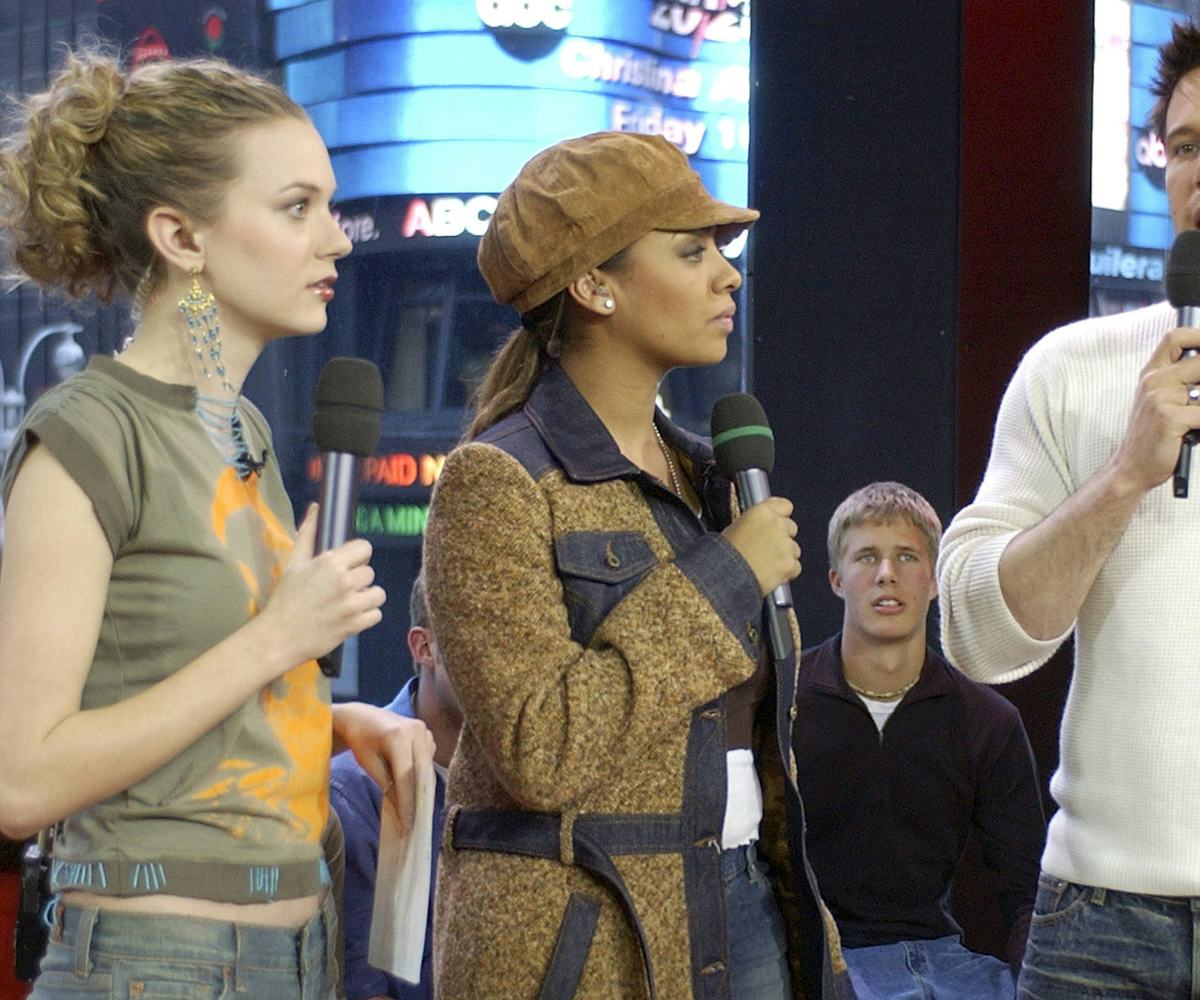 Photo by Frank Micelotta/Getty Images.
Hilarie Burton Recalls The Time Ben Affleck Groped Her On 'TRL'
"I had to laugh back then so I wouldn't cry."
Yesterday, Ben Affleck released a statement condemning Hollywood predator Harvey Weinstein. "We need to do better at protecting our sisters, friends, co-workers and daughters," he wrote. It was timely and carefully worded, but not many believed the sentiment behind it—especially given the fact that he's remained silent regarding both Weinstein and his own brother's sexual misconduct accusations. Rose McGowan was one of them. And last night, actress Hilarie Burton came forward with a story of her own.
In response to Affleck's PR-friendly statement, one Twitter user brought up the time he grabbed Burton's breasts on TRL where she was a VJ at the time. "Everyone forgot though," the user concluded. To which Burton replied "I didn't forget." She goes on to add that she was just a kid at the time.
In proper internet fashion, someone unearthed the footage Burton references which shows Affleck wrapping his hand around her and "tweaking" her left boob. "Some girls like a little tweakage here and there," she says in the clip discussing the incident. "I'd rather have a high-five." Burton then went on to tweet out a behind-the-scenes video from TRL, along with this message: "Girls, I'm so impressed with you brave ones. I had to laugh back then so I wouldn't cry. Sending love."
Affleck tweeted out a too-little-too-late apology on Twitter this afternoon, stating: "I acted inappropriately toward Ms. Burton and I sincerely apologize." 
With appalling stories like these coming out what feels like daily, we can only hope that more and more women feel emboldened to share their own experiences dealing with sexual assault because, sadly, most women have at least one. It's cathartic, it helps you to take back control, and it exposes the sleaze bags walking among us. As for Affleck, well, we're just going to borrow these words from McGowan.