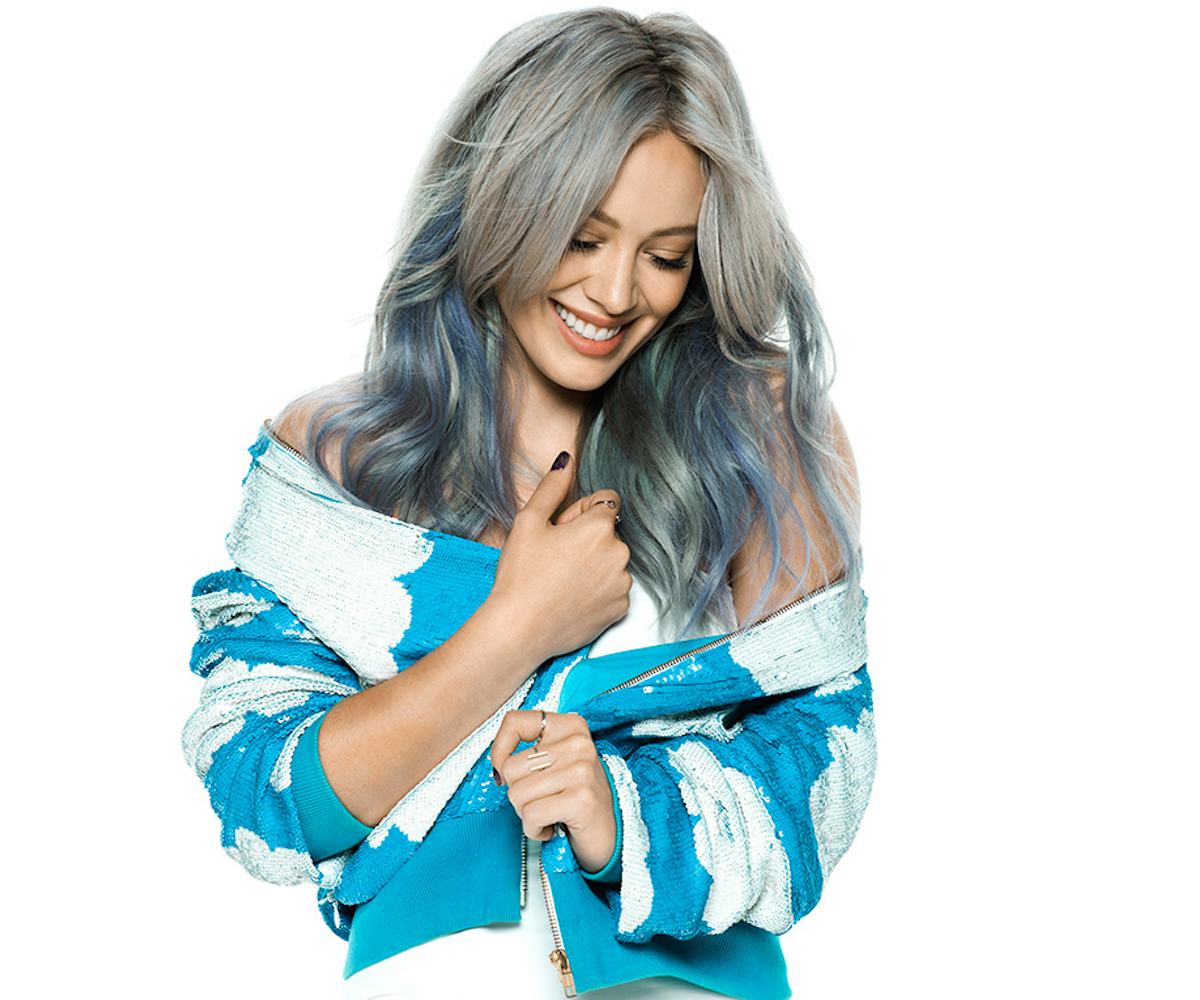 photo by ben cope
album review: hilary duff's 'breathe in. breathe out.'
a refreshing dose of nostalgia
To many, Hilary Duff will always be an actress trying to be a pop star. But to me and the rest of the Disney Channel Original Movie generation, Hilary Duff was one of the first pop-rock figureheads we discovered on our own. So, for us, the original triple-threat's comeback is rooted in nostalgia, and therefore all the more meaningful. But when Duff released her first single in six years, "Chasing the Sun," last year, I was justifiably disappointed and even a tad offended. In all of its elementary pop-meets-folkiness, it seemed as if it was just floating by on Duff's name alone. But months later, it was followed up by the banger-slash-maybe-Tinder-advert "Sparks," which re-instilled a sense of faith in me. Optimistic but skeptical, I listened to all 12 tracks on Duff's new album, Breathe In. Breathe Out.
With DJ'd-out club tracks, odes to aughts pop, and guitar-driven country, the LP seems like a natural evolution from her last musical work, 2007's Dignity. Void of any controversial, biting words—let's remember that Dignity (especially its standout track, "Gypsy Woman," which was reportedly aimed at Nicole Richie) was a breakup album—Breathe In. Breathe Out. preaches a synth-pop form of self-discovery and the search for love and one-night stands.
Yes, the lyrics are cheesy at times ("I'm one in a million") and filled with nonsensical metaphors ("If I fall, you better catch me, you're turning me into confetti"). But isn't that what the Top 40 looks for—songs that are relatable and catchy, but don't require much thought, or reflection? In other words, it's not anything spectacular by normal sonic standards, but that's not to say that you won't catch me listening to it from time to time.