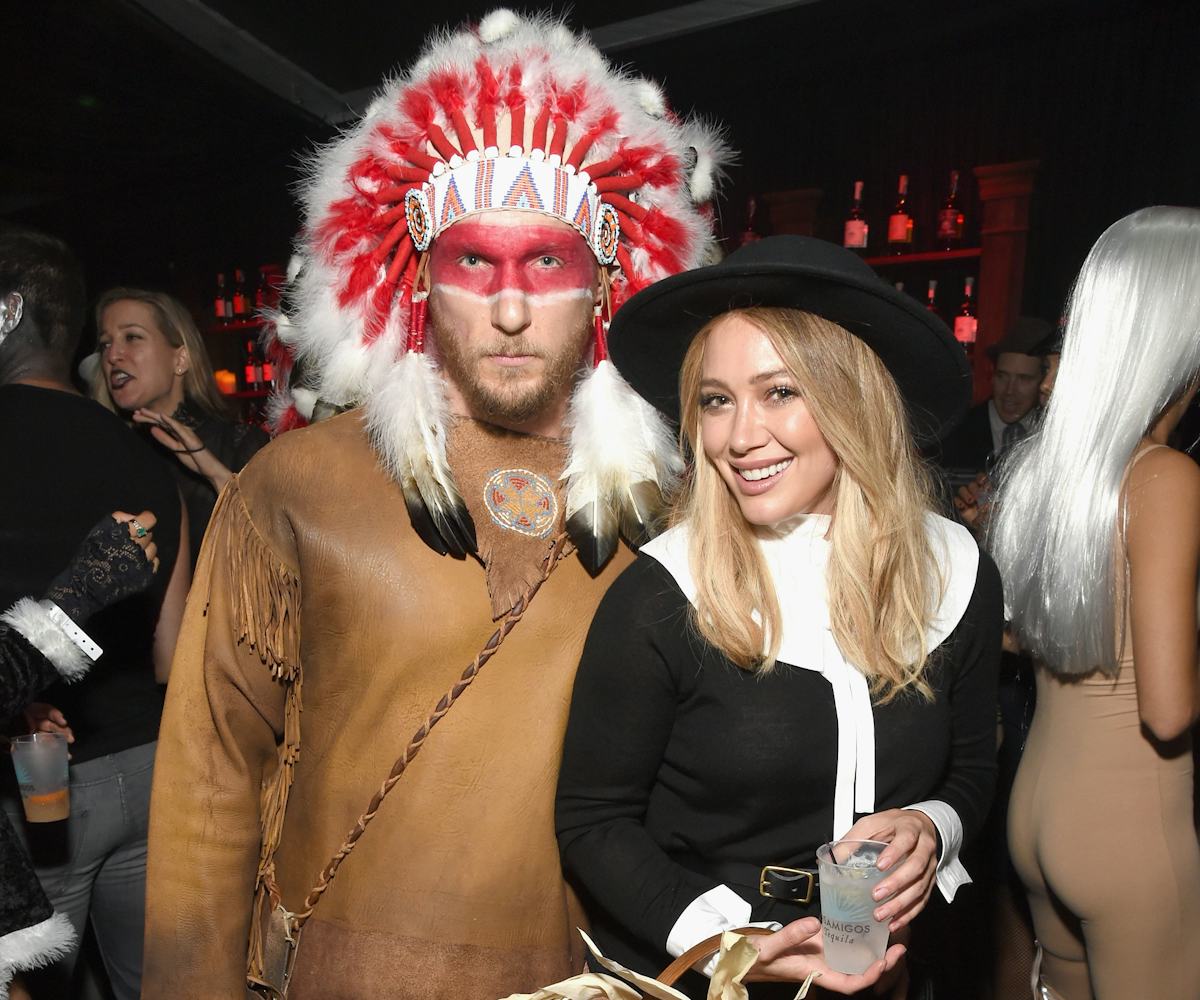 Photo by Michael Kovac / Getty Images
Hilary Duff's Boyfriend Dressed As A Native American For Halloween And People Are Not Happy
There are so many cool ideas for fun Halloween costumes! You can be anything from a spooky skeleton to a presidential candidate, so why would anyone mess with something even potentially racist? Unfortunately, we never seem to escape the scourge of insensitive looks during October. This year's biggest culprits are Hilary Duff and her new boyfriend Jason Walsh, who dressed up as a sexy pilgrim and Native American this Halloweekend. While dressing as a Native American under the guise of a "costume" is never a good look, the outfit choice seems particularly offensive given everything that's going on with the North Dakota Access Pipeline.
The duo appeared at the Casamigos Halloween Party this past Friday, held at a private residence in Beverly Hills, California. Here's what the two were wearing: 
While other celebrities like Jaden and Willow Smith are actively fighting against the oppression of marginalized indigenous people, many on social media are rushing to criticize Hilary and her new boo for the questionable choice.
According to Just Jared, other celebrities in attendance at the party included Robin Thicke and girlfriend April Love Geary, Jeff Probst and wife Lisa Ann Russell, Ryan Seacrest, David Spade, and Kevin Connolly—all of whom somehow managed not to dress as racist caricatures.