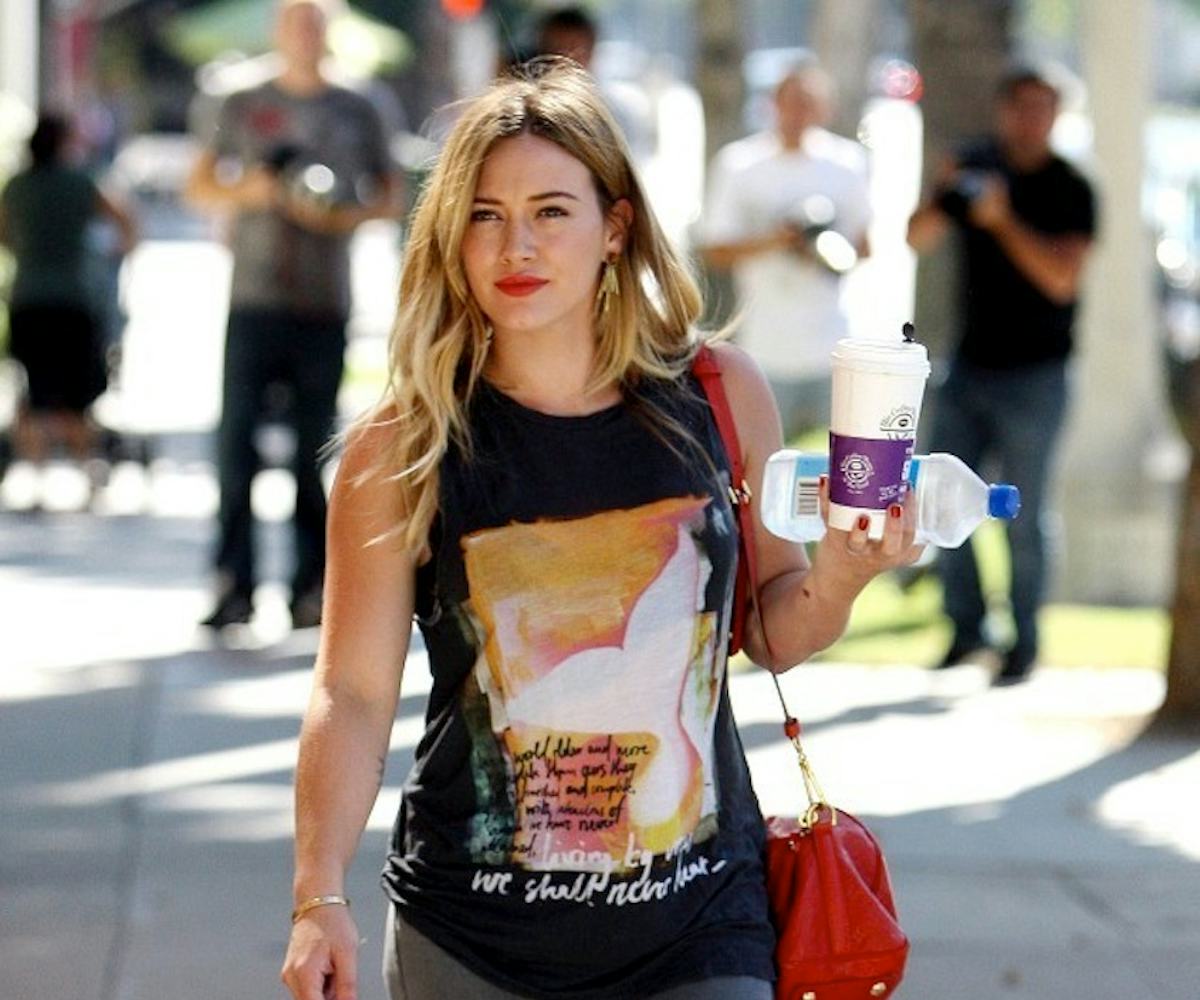 best dressed: hilary duff
the best t-shirt jeans combo.
OK, OK, we know you're probably a little tired of us constantly bemoaning the onset of fall, but we're really against it, for lots of reasons of which Adidas shower sliders and Tevas sandals are just two.
We're slowly coping with the temperature's cooling with a little help from our friends, namely Hilary Duff, whose totally autumn-ready outfit is helping to convince us that September isn't so bad. Duff's printed tank, grey skinny jeans, and black booties look like an outfit ripped from a September magazine (like ours!), which when paired with dark makeup gives off the perfect I'm-not-trying-I-just-look-this-cool-24/7 vibe. 
We highly recommend trying out Duff's as a primer on pre-fall dressing. It also works well to get noticed by Ethan Craft--er, we mean that boy you're crushing on. Not like we watched Lizzie McGuire last night or anything...
MUST: Topshop Printed Tank -- $44
TRUST: Joe's Jeans Grey Skinny Jeans -- $158