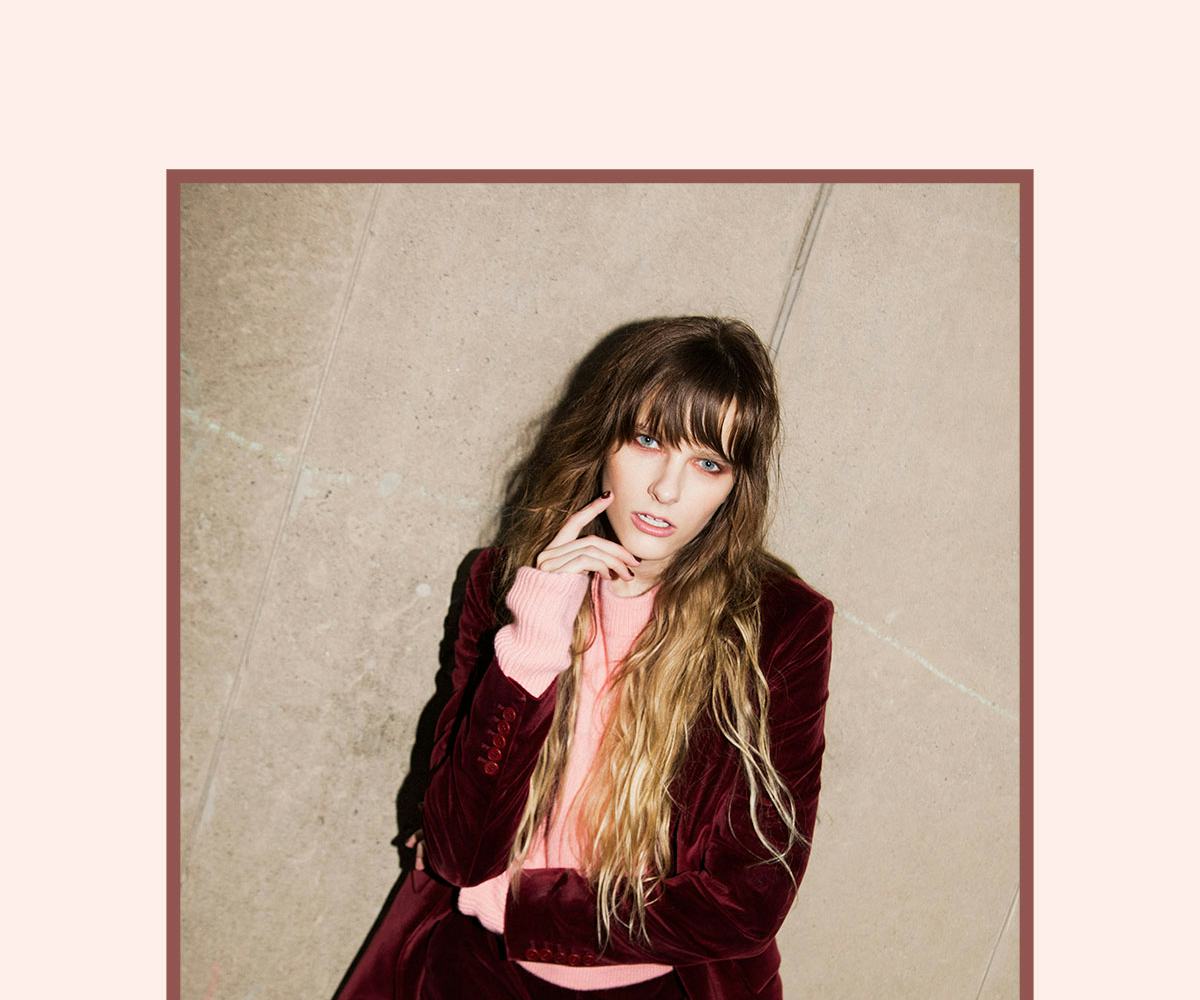 Photographed by Tory Rust, Styled by Sam Bates
Paying Homage To Hillary Clinton's Pantsuits
And why it's so important to keep wearing yours
On Election Day, images of women (and men!) wearing pantsuits to the polls were as present on social media as the "I voted" sticker selfies. Across the country, Pantsuit Nation, a once-secret Facebook group where supporters flocked to share their stories, stood in sartorial solidarity with Democratic nominee Hillary Clinton.  
We know how the story goes at this point: Come November 9, America was met with the crushing reality that the woman a lot of us championed for would not break the ultimate glass ceiling. It was—and still is—a devastating blow to the part of the country that believed in a greater good. But instead of hanging Clinton's signature style back up in their closets and their heads in defeat, the now three million people who make up the group suited right back up. Despite the outcome, they still chose to stick with her. 
Clinton's pantsuits became something of a running joke during her campaign. Even the politician herself poked fun at her own obsession in her first Instagram post. Her Twitter bio also describes her as a "pantsuit aficionado" alongside "hair icon." The most remarkable thing about her pantsuits are their variety: No two- or sometimes three-piece getup is the same. There are blazers with pleats and blazers with zippers or buttons. Sometimes there are lapels, sometimes there aren't. More often than not, Clinton sticks with a monochromatic top and bottom. During the campaign, she gravitated toward pieces made by American designer Ralph Lauren (a calculated decision, we're sure) and during the three debates she aptly wore suits in red, white, and blue.
Beyond just a fashion statement, pantsuits are actually inherently political. Here's a not-so-fun fact: Women weren't allowed to wear pants on the Senate floor until 1993 (that's a mere two decades ago, people) and Clinton, being the trailblazer she is, became the first woman to wear pants in a First Lady portrait. She started actively wearing the trouser-blazer pairing when she was elected Senator for New York in 2000 and continued to don them regularly through her time as Secretary of State. During her campaign, she almost exclusively stuck to the style—shifting her wardrobe to adjust to the spotlight she was stepping into.
In a male-dominated space, a pantsuit says "I belong" a lot more clearly than a skirt ever could. During World War II, women started putting on their husbands' trousers, because it allowed them to take jobs previously designated for men. For Clinton, the pantsuit subtly implied that she was as fit for the job of president as anyone who had suited up for it before her.
There's also a strategy inherent to wearing the same thing, more or less, every day. Steve Jobs once explained that he chose to wear his infamous black turtleneck, blue jeans, and New Balance sneakers on a daily basis because he didn't want to waste mental energy on deciding what to put on each morning. This enabled him to get going on the real work at hand. Clinton's pantsuits were a way for her to focus on the task ahead and for everyone else to do so too, without any stylistic distractions. 
Sexism has followed Clinton throughout her political career, and intentionally taking herself out of the fashion conversation by sticking to a singular look meant one less thing for critics to attack. It veers the discussion away from what she's wearing (a topic she actively loathes) and directs it toward what she's talking about (gosh, like, her policies, for instance). Consciously intentional or not, Clinton's repetitive fashion decision sent a message that was authoritative, honorable, and full of pride. 
For Clinton's concession speech, she wore a black suit with purple lapels. It was a color choice many fashion outlets fawned over. As Vogue pointed out, purple most commonly symbolizes nobility, wealth, and power. Vanity Fair highlighted the color's association with the suffragette and the anti-bullying movement in LGBTQ communities. More poignantly, purple is what you get when you combine the red and the blue of the two parties together. To the end, Clinton could be found driving home her campaign message one last time: We're stronger together. 
The shoot for this story took place the day after the election. It was initially intended to stylistically honor our first woman president, instead, it served as a crushing reminder of what could've been. The mood on set was morose, and the weather followed suit. Cloudy skies hovered, rain paralleled our emotions, and an ominous, eerily dark mood swept over New York City. But just like Clinton's sisterhood of the Pantsuit Nation showed up in their garb to class, to work, to face the day, so did we. We all managed to drag our defeated selves to set and execute a killer shoot—with an all-woman crew, to boot.
We don't want to belittle Clinton and the political impact she's had on the country and its citizens by reducing her career to a simple outfit. She's so much more than the clothes she wears, as she will quickly remind you. So, ahead, you'll see pretty pictures of models in pantsuits, yes, but what we also hope you'll see is an underlying message of perseverance.  
On Election Day, a note from Clinton appeared on Pantsuit Nation's Facebook page. It read:
This election hasn't been easy: It's been long, hard-fought, and at times it made us question who we are as Americans. For some of you, it's been difficult to feel like you could wear your support on your sleeve—and that's why this community has been such a special place… I'm honored and humbled to have all of you with me, but I'm even prouder to see this community represent the best of America: people of all backgrounds and beliefs who share a vision for a brighter future for our children, and who have each other's backs.  
We might not have a woman in the Oval Office come January, but the symbol of the pantsuit is more important than ever. It serves as a reminder to continue making fissures in that glass ceiling so that it can shatter for a future Clinton or Shirley Chisholm one day. 
If Clinton's loss showed us anything, it's that there's still work to do. So, put on your real—or metaphorical—pantsuit, show up, and lean on in.  
Photographed by Tory Rust
Styled by Sam Bates
Hair by Remy Moore
Makeup by Mirna Jose
Nails by Tori H.
Models: Grace at Soul Artist Management and Danielle at IMG
On Grace: jacket, tank top, and trousers by Theory, shoes by Pierre Hardy; on Danielle: tunic and trousers by Theory, shoes by Pierre Hardy.
On Grace: jacket by Dion Lee, sweater by Theory, trousers and shoes by DKNY; on Danielle: jacket by Sonia by Sonia Rykiel, sweater by DKNY, skirt by Sonia by Sonia Rykiel, boots by DKNY.
On Danielle: jacket by Sonia by Sonia Rykiel, sweater by DKNY, skirt by Sonia by Sonia Rykiel, boots by DKNY; on Grace:  jacket, tank top, and trousers by Theory, shoes by Pierre Hardy.
On Grace: suit by Theory, sweater by Tibi.