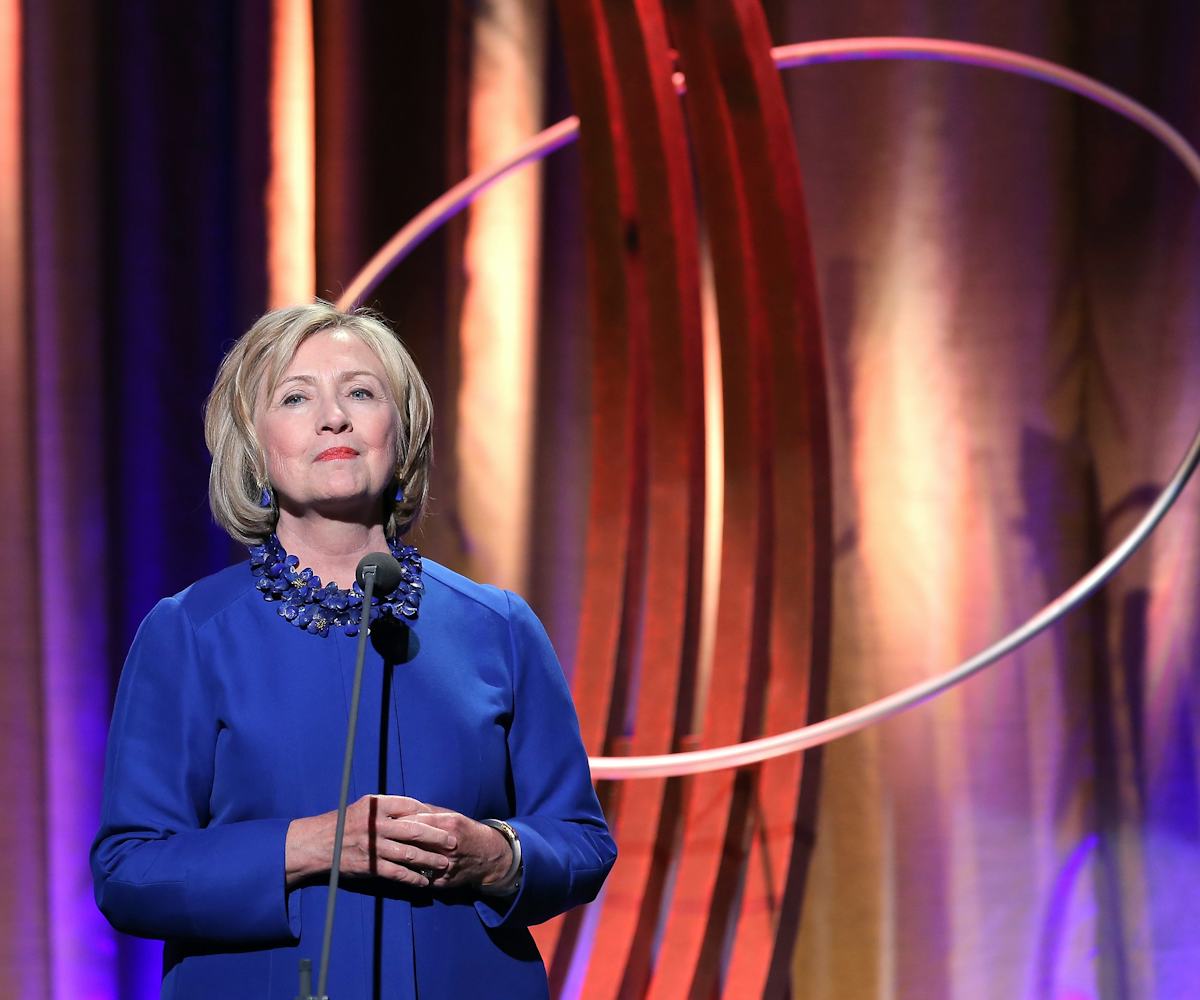 Photo Courtesy Of Jemal Countess/ Getty Images.
Hillary Clinton Is Writing A Reflective Book Of Personal Essays
And we hope she spills all of the tea
Little is known about what went on behind the scenes of the 2016 presidential election, but we might soon learn from Hillary Clinton's point of view.
According to the Associated Press, Clinton is working on a book of personal essays, slated to come out this fall. It will include her favorite inspirational quotes which, per a Simon & Schuster publisher, will help "tell stories from her life, up to and including her experiences in the 2016 presidential campaign." She'll also include thoughts on the future.
Clinton said in a statement:
These are the words I live by. These quotes have helped me celebrate the good times, laugh at the absurd times, persevere during the hard times and deepen my appreciation of all life has to offer. I hope by sharing these words and my thoughts about them, the essays will be meaningful for readers. 
Clinton's new untitled project is just one notch on her literary repertoire. It Takes A Village, Dear Socks, Dear Buddy, Living History, and Hard Choices are a handful of her other published works. This one, though, we're hoping is much juicier than the others. Spill that tea, girl. We'll all be waiting.