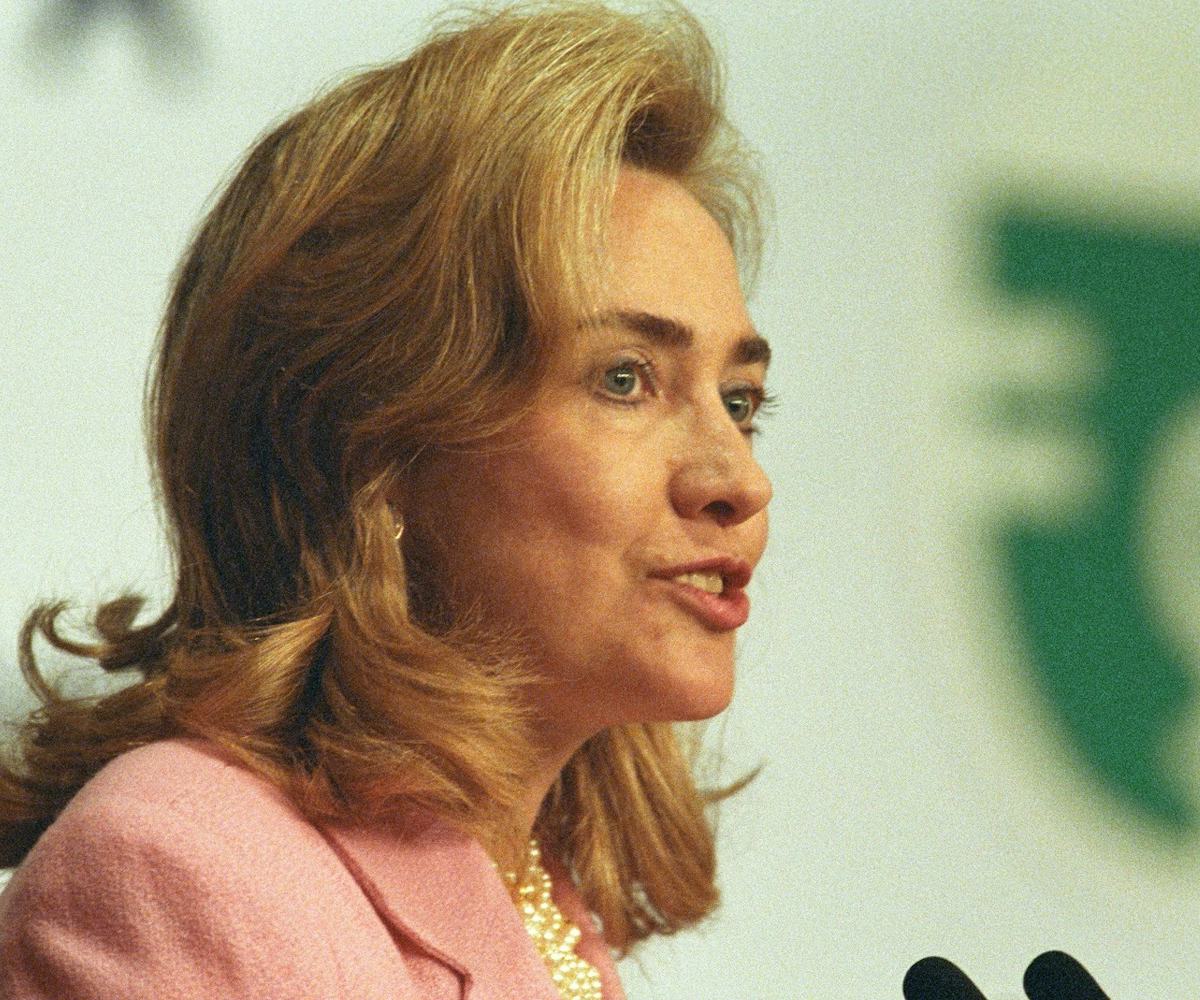 Hillary Clinton Loves This 'SNL' Star's Tattoo Of… Hillary Clinton
No word on whether a matching Kate McKinnon tattoo is next
The next time the adorable male feminist in your life tries to tell you how much he loved attending the Women's March, let him know that the bar for proving his actual commitment to the cause has been raised.
Saturday Night Live star Pete Davidson was a vocal supporter of Hillary Clinton all through the 2016 election, something he made no secret of. But Davidson took that dedication to a whole new level when he decided to get Clinton a rather unorthodox Christmas gift: a tattoo of the former Secretary of State on his leg.
Davidson took to Instagram to share his freshly inked calf, adding the caption, "Wanted to get @hillaryclinton a Christmas gift so I got a tattoo of my hero. Thanks for being such a badass and one of the strongest people in the universe."
And that's not just any Hillary Clinton tattoo. As Vulture astutely pointed out, the '90s-era Hillary who Davidson got permanently inked onto his body clearly resembles the look Hillary sported at the 1995 Beijing women's conference. The speech she made there would go on to become a pillar of her legacy after she declared, "If there is one message that echoes forth from this conference, let it be that human rights are women's rights and women's rights are human rights, once and for all."
How did Clinton take seeing her visage on the leg of a skinny white male? She commented on Davidson's photo on Instagram with this sweet note:
"Thanks, @petedavidson, This makes it significantly less awkward that I've had a Pete Davidson tattoo for years. But seriously, I'm honored. Merry Christmas my friend."