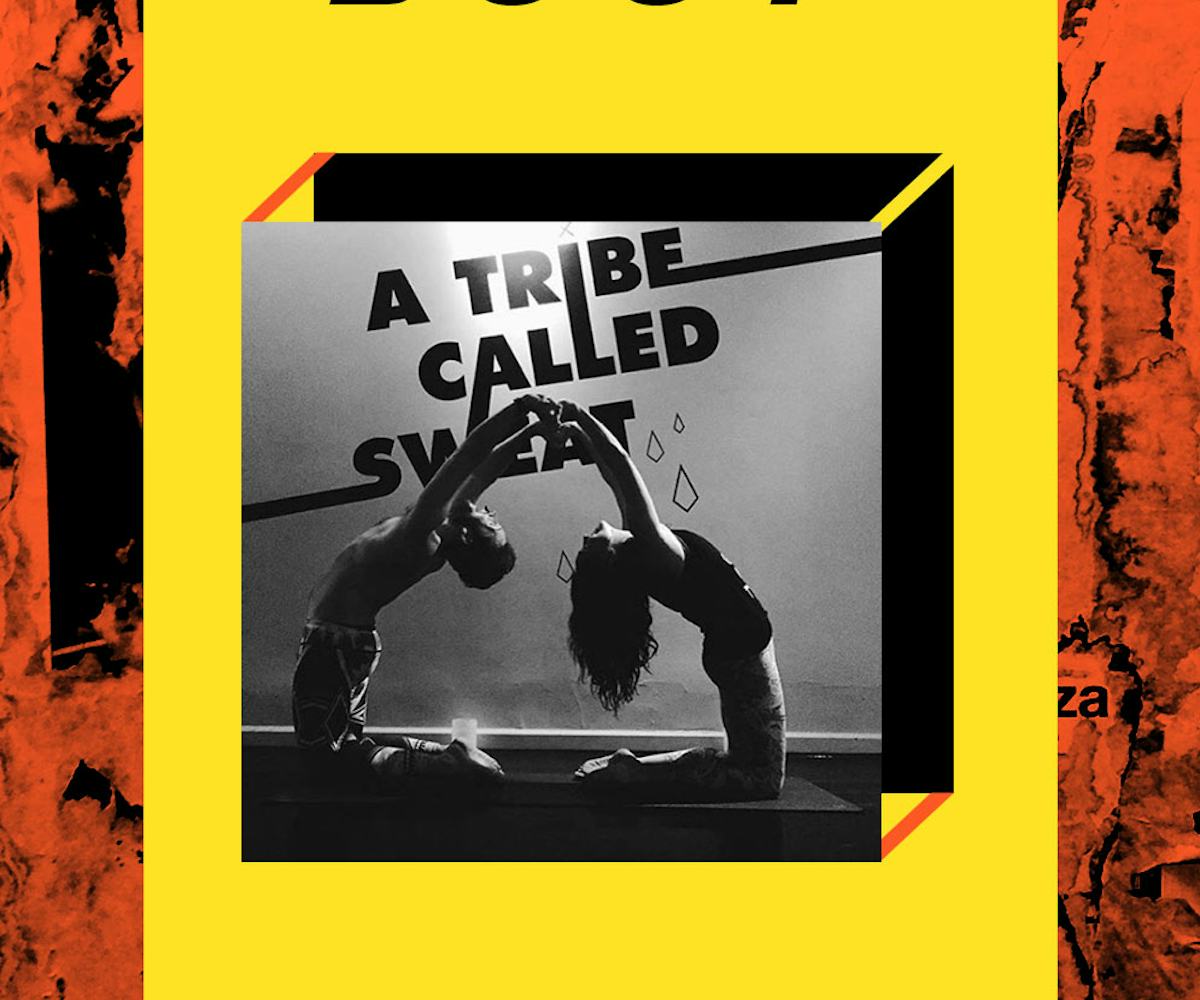 Photo via instagram @y7studio
How Hip-Hop Hot Yoga Makes You Sweat For All The Right Reasons
When my co-workers and I were initially approached about doing a team-wide exercise experiment for a month for a story, I jumped at the opportunity to participate. Finally, I would have the motivation needed to achieve the level of fitness that I desired.
I was paired with Y7 Studio, which is famous for being "the original hip-hop yoga studio." With five locations in New York (and one in West Hollywood), I soon became a regular at the SoHo and Flatiron studios, attending class three times a week when possible.
Going into this, I didn't have high expectations. I have taken yoga classes in the past, but never hot yoga. I sweat A LOT and have always been super self-conscious about it, so the idea of doing it non-stop seemed unbearable. At least with these hot yoga classes, I had the incentive of listening to hip-hop music the entire time. But something about that bugged me too: Would any of my instructors be people of color? (Based on my personal experience at Y7, the answer is no.) Western yoga has become extremely white-washed to the point where instructors constantly speaking of the third eye and ending sessions with "namaste" can drive some POC up the wall. So, the fact that this studio relies on hip-hop music to drive in customers rubbed me the wrong way. It seemed slightly ridiculous that so many people willingly pay $99 a month for this type of experience. Add on the fees for a mat and a microfiber towel, and you could be spending even more. But all this negativity was not going to get me anywhere, so I brushed these thoughts aside so I could do the deed.
It was hard at the beginning. I was fresh from a bad illness, so my whole body was weaker than usual. My first week was almost like going on a bunch of blind dates as I tried to figure out which instructors I connected with most. The cool thing about hip-hop yoga is that the vinyasa flow is in sync with the music, but this doesn't mean that every instructor has the same taste, and the music varied from instructor to instructor. For classes held on HipHopWednesdays and WeFlowHard, each instructor would pick their own theme which could be anything from "Old Kanye vs. New Kanye" and "Drake vs. Justin Bieber" to "Beyoncé's Lemonade Album." (NB: My favorite teachers were Casey and Stephanie at SoHo and Beth at Flatiron.)
Nothing can prepare your body for the heat in the Y7 studios, though. Taking these classes during the summer was torturous because it was hot as hell outside, and I had to voluntarily confine myself in a heated, dark, candle-lit room with a bunch of other sweaty people for almost an hour. During my last class, it was so hot that many of us had to pack up and leave early because we physically couldn't take the heat.
I will say, though, that this is another great thing about Y7; if you ever feel like something is too much for your body to handle, the instructors encourage you to feel empowered to stop. Throughout the sessions, they preach about how grateful they are for you taking the time to make it to class and how just being here is more than enough. Sometimes, I would go through two cycles of a flow and then stop so I could rehydrate and then go into child's pose for a few minutes. In the darkness, you flow at your own pace and ignore everything and everyone else around you. 
On a practical level, working out this frequently was hard for me for other reasons besides the actual classes. As someone who takes great pride in their hair, having to wash it every other day was a major hurdle, but I learned to adjust. The biggest obstacle for me to overcome was the actual sweating, though. I hate to sweat—always have, always will. I know that it's healthy, but I still feel super gross when it happens. Wearing leggings and a sports bra was the best option so I wouldn't drip all over my mat, but it was still a messy process if I didn't rent one of the slipless and absorbent towels. While I never felt confident enough to be in the first row, I always opted for the second one in the end. (I liked having the wall to use as support when needed.) The key to survival is bringing a bottle of water, multiple towels, and a positive attitude. 
Eventually, I sort of started to enjoy this form of yoga, though. By excessively sweating, I was pouring (or oozing) loads of toxins out of my body and that felt weirdly good. That said, I do not recommend taking a class immediately after a night of heavy drinking. If you're hungover, you're going to have a rough session.
After every class, I looked forward to going home to rinse off and take a long bath. Despite all the struggles, I always felt brand-new and recharged. Hot yoga was an amazing resource for gaining new levels of energy. By the end of my trial, I felt like my mind, body, and core were stronger. I became more flexible and even looked leaner in some areas, which definitely doesn't hurt my ego. While I'm not rushing back to class to become a true yogi anytime soon, Y7 makes me want to continue my practice on my own terms.
For more information about Y7 Yoga Studio, visit Y7-Studio.com