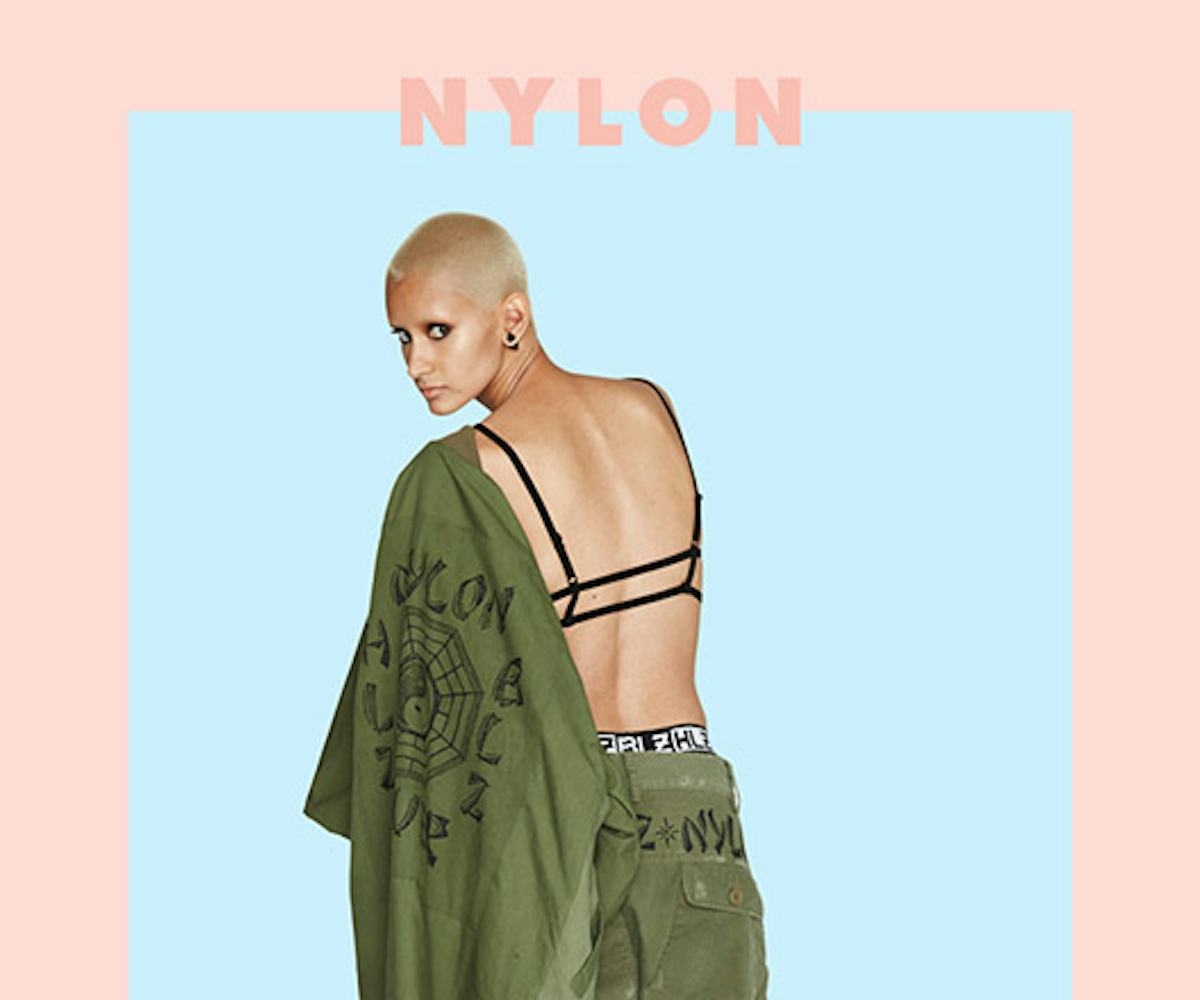 Photo by Alexander Gay.
Collab Of The Year, HLZBLZ X NYLON: Hong Kong Garden
heat up with some fire streetwear
Continuing the HLZBLZ 10 Year Anniversary Retrospective is the NYLON x HLZBLZ collaboration capsule 'Hong Kong Garden.' In celebration of the birth of HLZBLZ 10 years ago and in conjunction with brands and artists considered to be friends & family, the collection is both an acknowledgment of the past and a glimpse of the future. Drawing inspiration from the iconic song 'Hong Kong Garden' by Siouxsie and the Banshees, this capsule pays homage to post-punk and new wave roots reimagined in a contemporary context and unisex aesthetics. Drop crotch pants paired with urban-inspired bralettes give us a major 90's flashback into fashion. The fabrics and patterns that are used make for an androgynous look, matching the hard and soft components of the 'Hong Kong Garden' tune. Combining classic Hong Kong shapes with modern sensibility, a bold print with the yin yang symbol and I Ching hexagram stand starkly against monochromatic fabrics. For those who are seeking a look that's a little frayed but cool af, this collection is for you.
Check out the full collection above, now available on Nylonshop.
HLZ BLZ, Commander Kimono Jacket, $360.00, available at NYLONShop, HLZ BLZ, Chief Drop Crotch Pant, $360.00, available at NYLONShop.
HLZ BLZ, 4 Ever Hoodie, $68.00, available at NYLONShop, HLZ BLZ, HLZ Web Sweatpants, $72.00, available at NYLONShop.