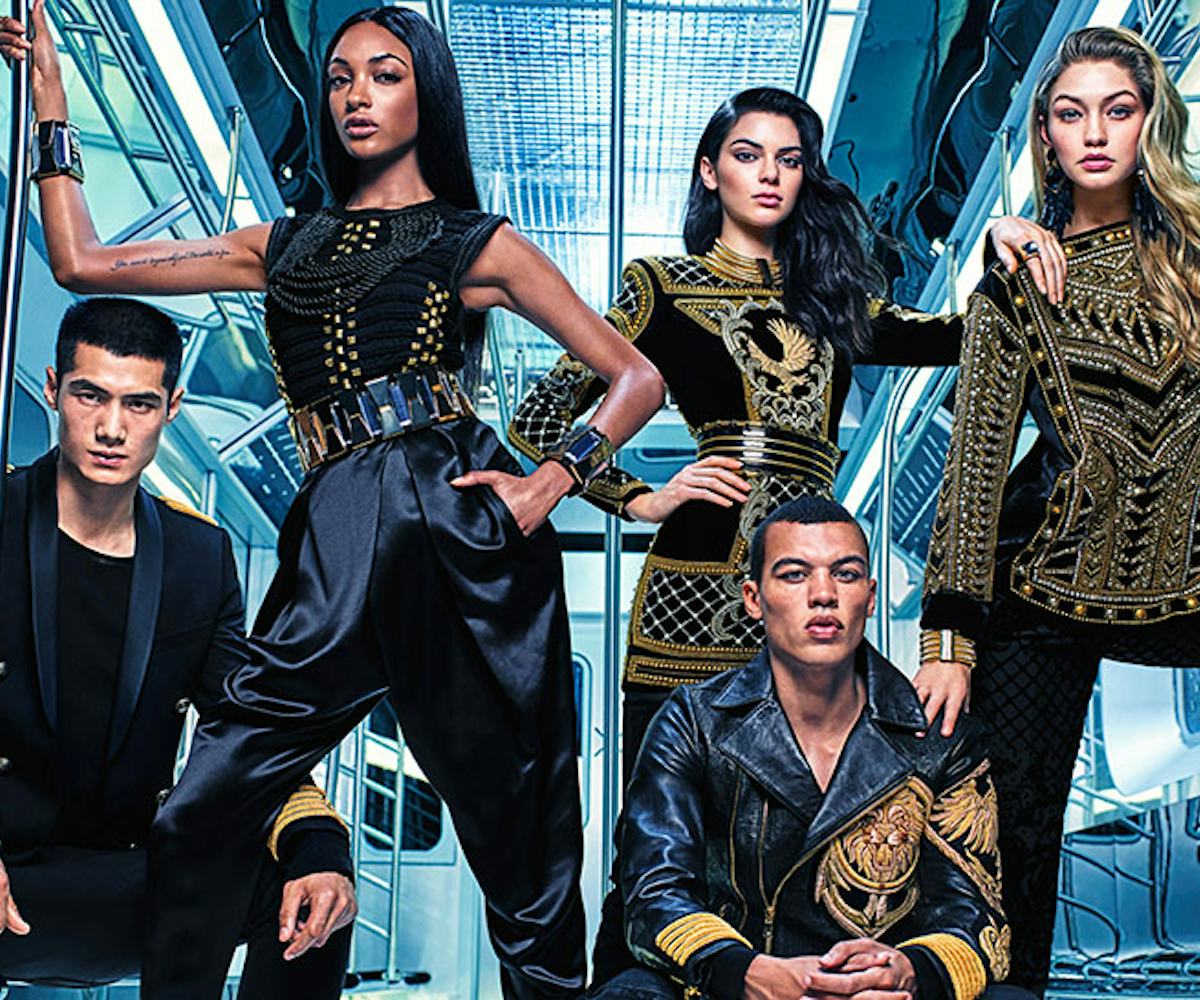 Photo by Mario Sorrenti for h&m
The H&M x Balmain Line Leaked, And It's Stunning
The highly anticipated Balmain x H&M collection doesn't roll out for another month, but several images of items from line have surfaced on Instagram—on an account that notably does not belong to designer Olivier Rousteing. Instead, they were posted by Kathryn Swartz Rees, a writer/editor based in Chicago. Though it seems unlikely that someone could access these highly protected images without hacking the brands, apparently it's legitimate. New York Magazine reached out to the writer and she confirmed that the photos are the real deal:
"The images are the vast majority of the collection. There are some additional colorways—bandeau top in white and ring in clear for example—not pictured. The real story is terribly unexciting: H&M's site was indexed by Google and I happened to search at the right time using the right parameters. All images were taken from that H&M URL. No surprise, that site is no longer live. A good note to web dev teams working on super hot designer collabs: stay in your sandbox!"
Now that the collection is semi-revealed, we see why it was kept under wraps. All of the items look so beautiful, luxurious, and best of all, affordable. Scroll through some of the images below.
xx