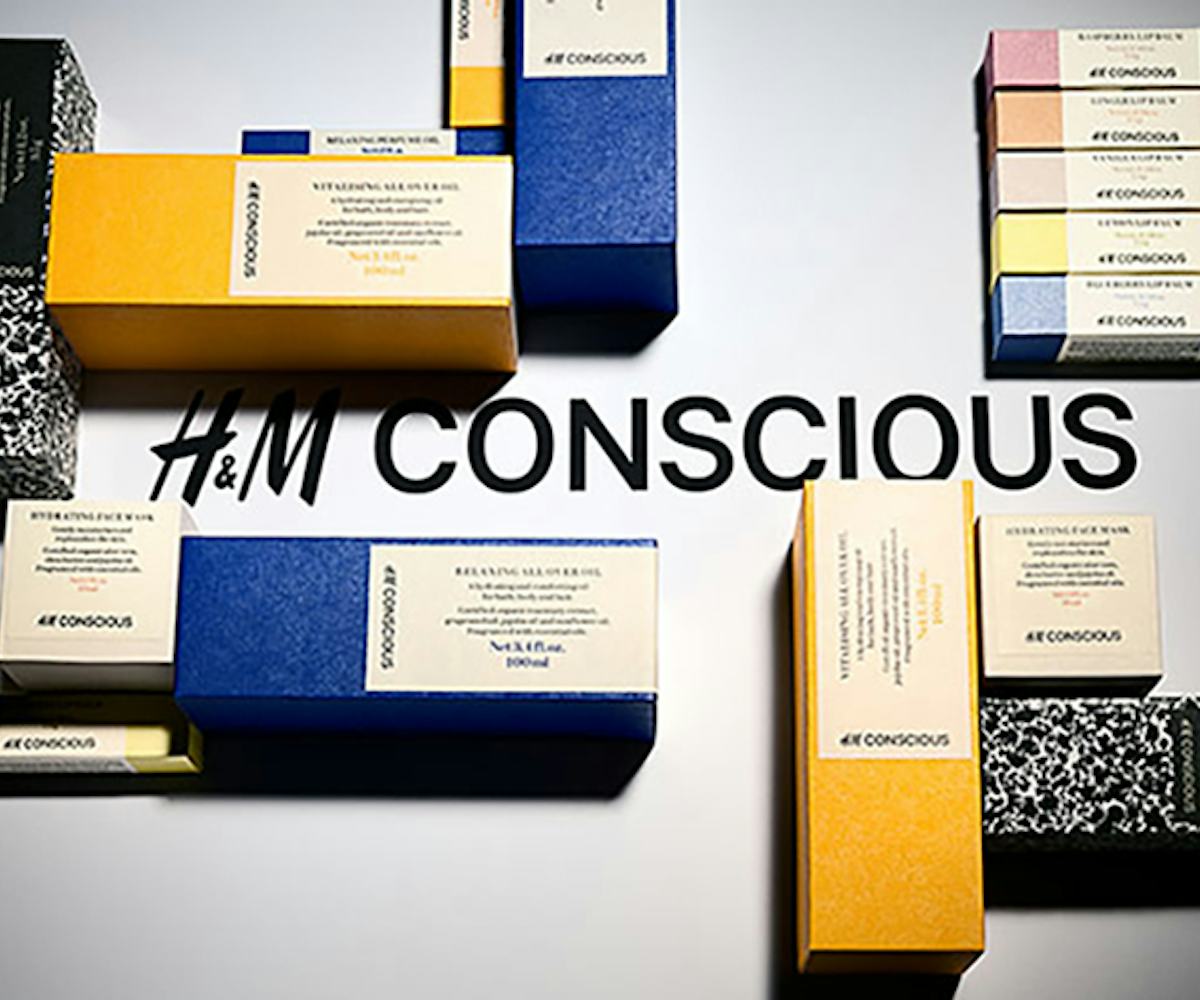 Photo courtesy of H&M.
H&M to Launch a Conscious Beauty Line
sustainable beauty at prices we can obsess over
H&M, our go-to for affordable, yet fashion-forward clothing and accessories, has announced that they're extending their beauty line to include a new conscious line of products for skin, hair, and body. Consisting of almost 30 products ranging from shampoo to aluminum-free deodorant, everything is made with certified organic ingredients, the products are sustainably produced, and they're fragranced with essential oils. To top it off, everything is priced between $7 and $13—keeping our bodies and our wallets happy. Products start hitting stores next week and will continue to roll out until March.
Sara Wallander, Concept Designer at H&M Beauty, commented, "We already offer conscious choices with our fashion collections so it is natural for us to have the same offering within our beauty collection. We always aim to develop our products to high and responsible standards in both materials and production. With the conscious range we have taken this philosophy even further. We are very proud to now be able to offer organic beauty to our customers."
The release is coinciding with the hyped up April 7th launch of the retailer's new Conscious Exclusive Collection—a collaboration with the Museum of Decorative Arts in Paris that's inspired by the archives of French painter Gustave Moreau and stars Julia Restoin Roitfeld as the face of the campaign.
Did we mention that even the packaging is recyclable? Click through for a sneak peek at the products we can't wait to get our hands on.
H&M Relaxing Body Cream.
H&M Vitalising Body Cream.
H&M Relaxing Body Oil.
H&M Vitalising Body Oil.
H&M Cooling Face Mask.
H&M Hydrating Face Mask.
H&M Conditioning Face Mask.
H&M Sweet Lemon Hand Cream.
H&M White Tea and Peppermint Hand Cream.
H&M Sweet Lemon Hand Wash.
H&M White Tea and Peppermint Hand Wash.
H&M Nurturing Shampoo.
H&M Gentle Deodorant.