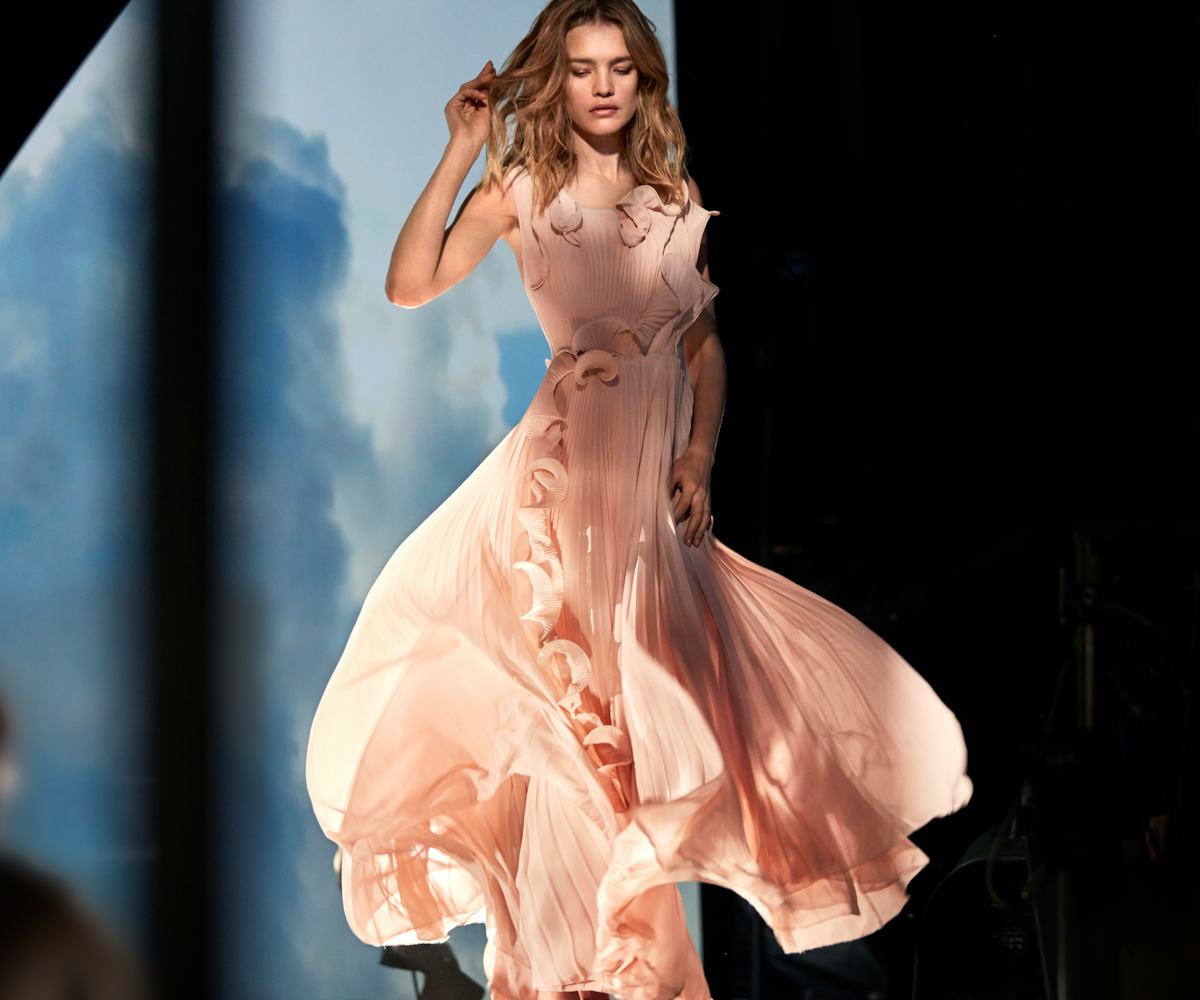 Photo courtesy of H&M
H&M's New Conscious Collection Will Use Recycled Shoreline Plastic
Super cute and good for the ocean? It's a win-win
As if we couldn't be more excited for spring to get here, H&M just gave us a first look at their 2017 Conscious Exclusive collection, and it's totally gorgeous.
The fast fashion giant is incorporating a revolutionary new sustainable material into the mix: BIONIC, a recycled polyester derived from plastic shoreline waste. Supermodel and philanthropist Natalia Vodianova has been tapped as the new face of the campaign, and is captured in the most stunning pink pleated gown (hello, spring weddings!) made from the new material. It's nothing like the stiff fabrics we normally envision when we think of today's sustainable fabrics.
In addition to a full line for women and relaxed formal wear for men, you can also expect a kids' range and a fragrance (made from only natural oils, of course) as part of the launch.
For a fast fashion retailer, H&M is really making efforts to be more environmentally conscious. Every year, the brand aims to use more sustainable materials across the boards. They're already one of the world's largest users of recycled polyester and organic cotton and aim to have 100 percent of their cotton sustainably sourced by 2020. That's a pretty good goal to have, in our opinion. 
The collection won't drop until April 20, but get a sneak peek of just how awesome BIONIC can be in the campaign video below.