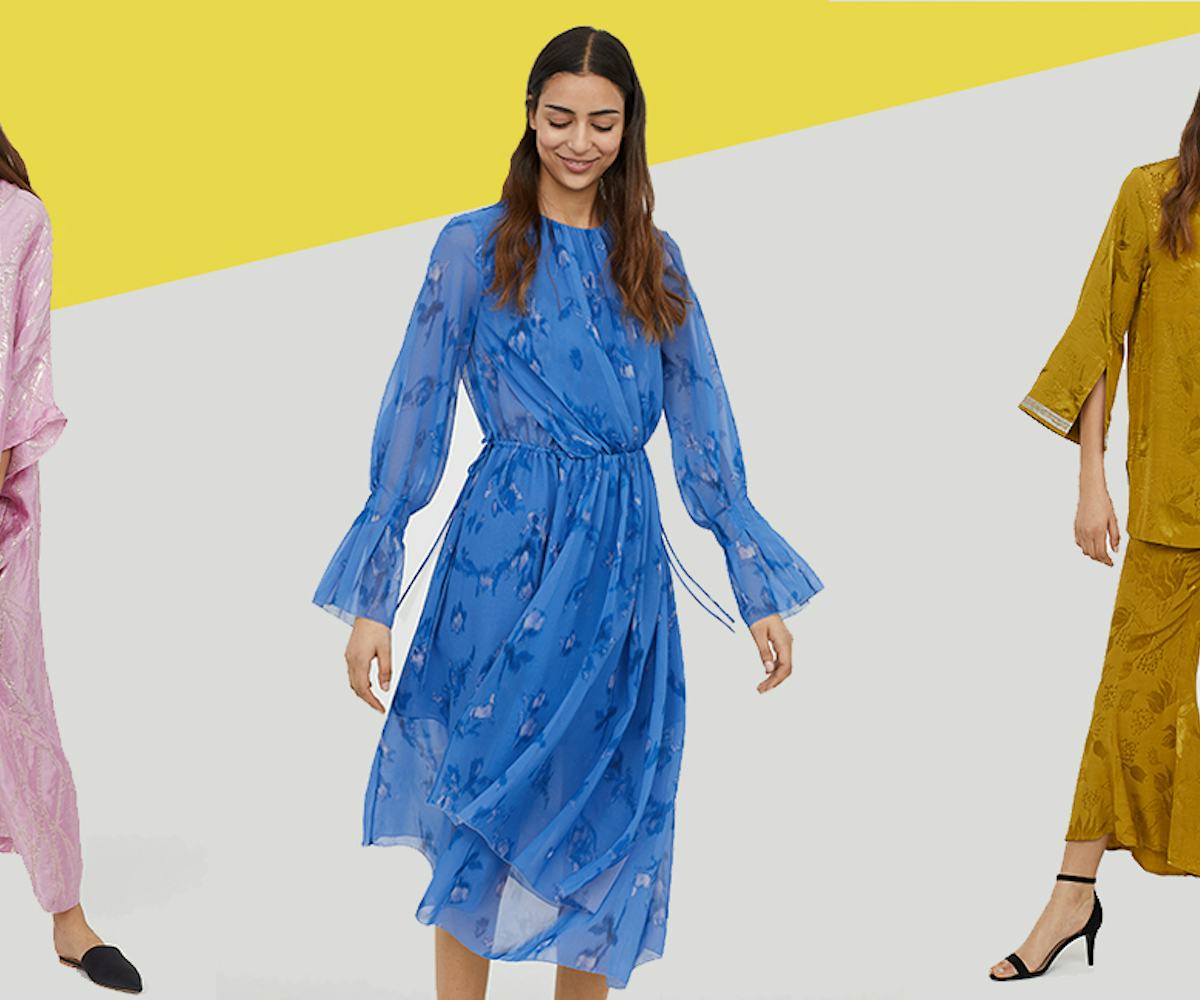 Photos courtesy of H&M
H&M Is Launching A Modest Fashion Collection
The online collection drops tomorrow
While the fashion industry is working to become all-around more inclusive, modest fashion, in particular, is having a moment. While the luxury market is outright booming, with modest e-tailers such as The Modist seeing rapid growth, style-conscious modest wear that's accessible is now also on the rise.
H&M is the latest mass retailer to put out a collection that follows modest guidelines with its newest line, LTD. It joins the likes of Uniqlo, which releases a modest collection with fashion designer Hana Tajima twice a year, and American Eagle, which launched a hijab last summer.
The spring collection aims to be effortless and elegant while keeping hemlines in mind, launching pieces such as kaftans, kimono dresses, coordinating two-piece sets, and statement maxi skirts in bold hues, delicate floral prints, and embroidered jacquards. The line will also include a "mini-me" assortment of dresses and accessories for children.
"With the inception of the H&M LTD Collection, we were very much driven by a love of color, embellishment, and self-expression. There's a confidence and positive feeling throughout the entire collection, from the flowing silhouettes to the head-to-toe prints, that women all over the world can really relate to," said H&M head of design Pernilla Wohlfahrt.
LTD is launching online starting tomorrow, with a second drop coming on May 24. Considering the growing market for modest wear, we hope to see the collection one day in stores, too.