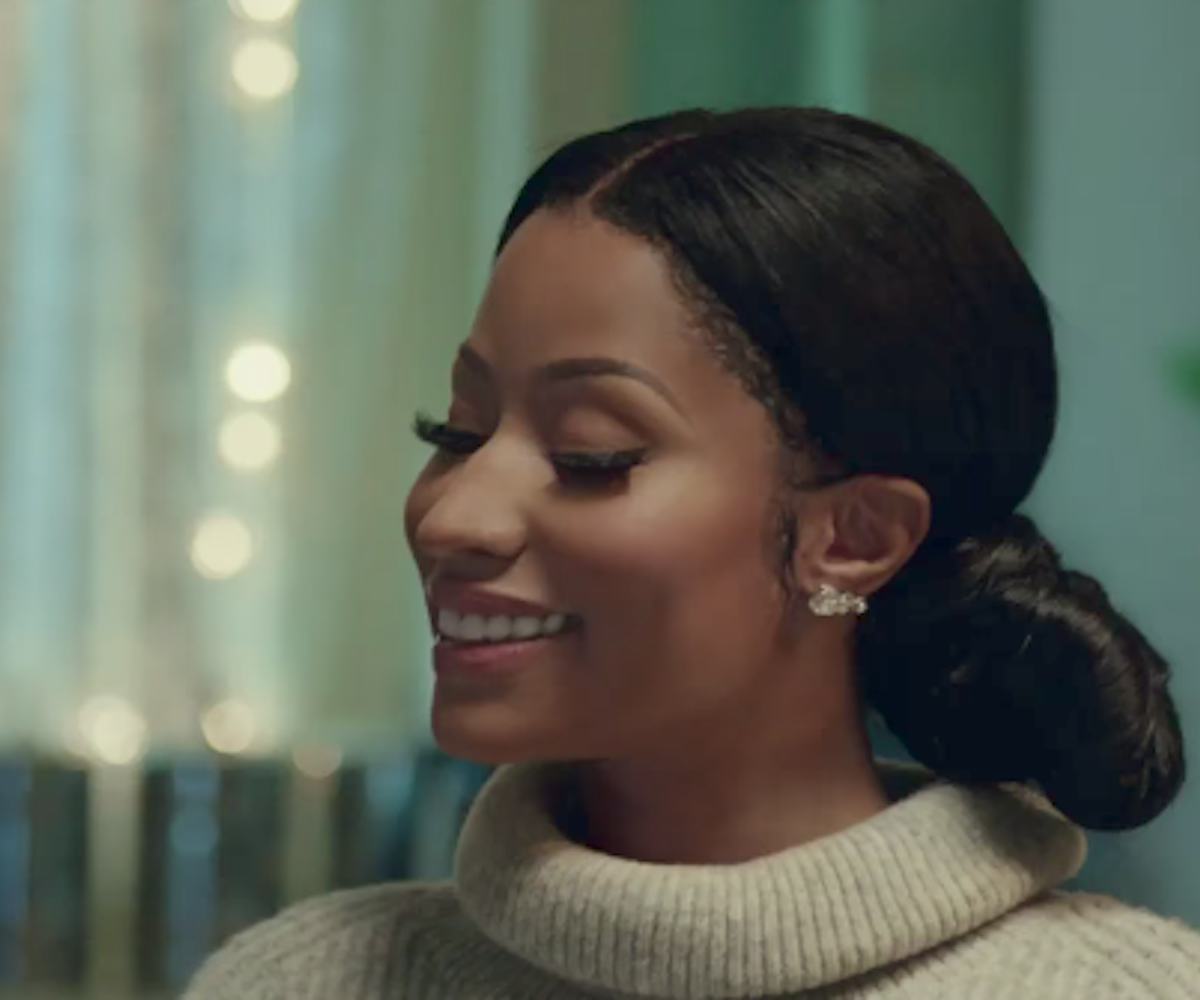 Photo Courtesy H&M
Nicki Minaj Stars Alongside Jesse Williams In H&M's Magical New Film
Mirror, Mirror, on the wall, who's the flyest of them all? Nicki Minaj, the shining star in H&M's brand-new holiday campaign teaser, apparently. The short film, directed by Johan Renck, sees Minaj alongside Grey's Anatomy's Jesse Williams in a magical setting guaranteed to get you in the holiday (and shopping) spirit. 
Minaj first announced her special collaboration with the Swedish fashion retailer during this year's Met Gala. And now, thanks to this new teaser, we finally get to see what she meant. According to Pret-a-Reporter, the film will focus on a little girl who tracks down Santa's evil brother in order to save the holidays. Williams and Minaj will not only be playing the girl's mom and dad but also two magical fairies in the wonderland world, with Williams as the "Fastest Fairy" and Minaj as the "Wisest Thingy." John Turturro will be playing both Santa and his evil brother. 
"She wants a story," Minaj tells Williams in the teaser, as they tuck their daughter into bed. As Williams begins to recite the famous fairy tale beginning—"Once upon a time"—the scene transforms from their daughter's bedroom to an enchanted forest. 
While the full film won't be available until November 28, you can actually buy the festive pieces featured throughout the film in stores and online starting today. 
View the enchanting teaser, below.