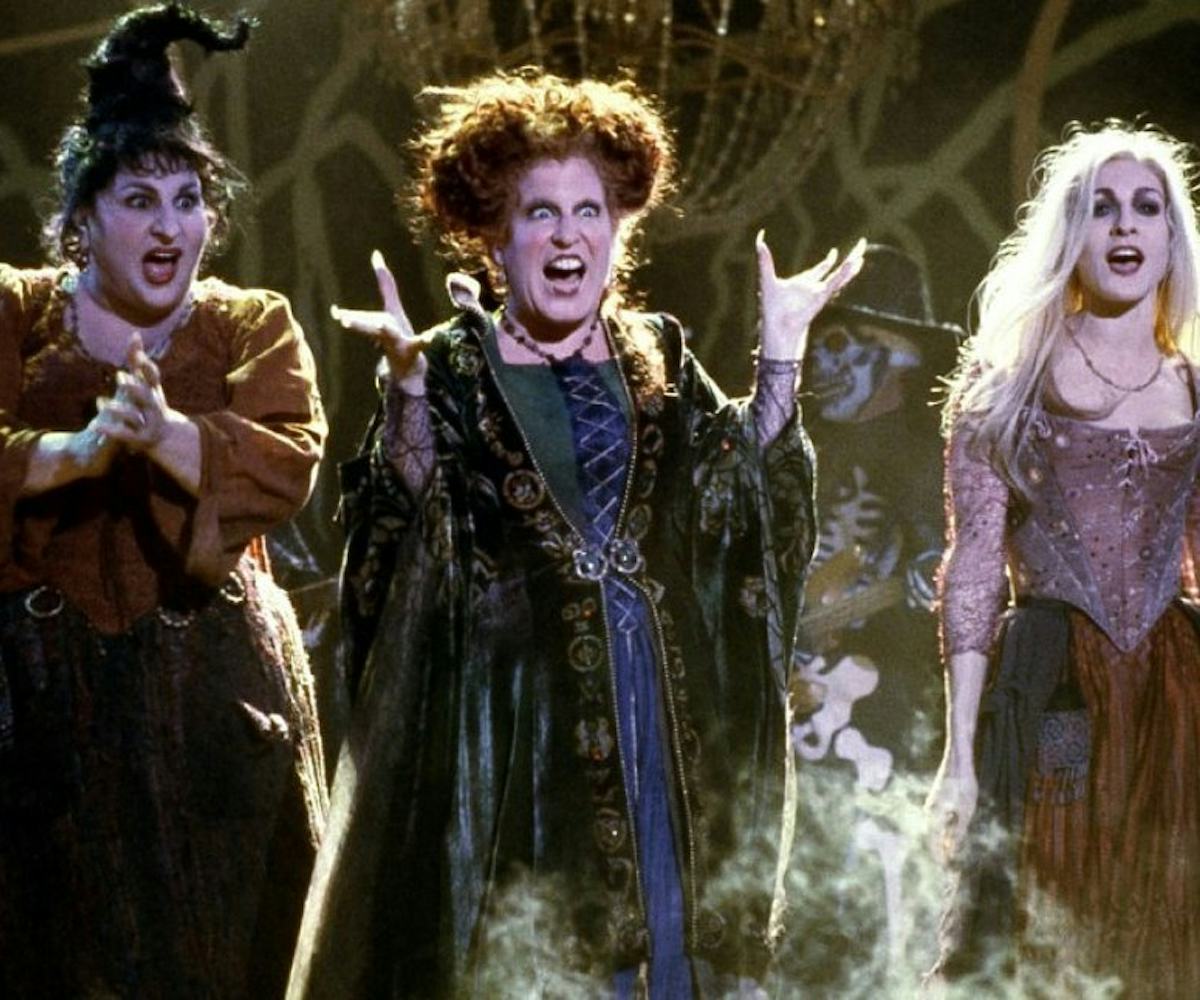 Photo courtesy of Disney
A Queer, Racially Diverse 'Hocus Pocus' Sequel Might Be Coming To TV
Please please please be true
Hocus Pocus—the witchy Disney movie from your childhood—might be getting a queer, racially diverse sequel that we didn't even know we needed. Disney released a novelized version of the 1993 cult classic last week, and while the first half reads like a retelling of the original film, the second half is essentially a sequel featuring a new, inclusive cast of characters.
The sequel takes place 25 years after the original story lets off, and Allison and Max (two members of the group of teens in the first movie) are now married and living in Salem, Massachusetts. They have a daughter, Poppy, who doesn't believe in witches like her parents do, and is embarrassed that they're so into superstition and myths.
That is, until the smartest and most beautiful girl in school, Isabella, becomes obsessed with the myth of the Sanderson sisters, who were played in the original movie by Bette Middler, Sarah Jessica Parker, and Kathy Najimy. Of course, that's enough to have Poppy questioning her own beliefs, so steadfastly held before. Isabella and the third member of the new movie's group of teens, a boy named Travis, are POC, which brings some much-needed racial diversity to the fictional world. Better yet, Poppy's crush on Isabella is mutual.
The sequel also brings in issues of misogyny and criminal justice relating to witches. While witches may be fun to emulate, especially during Halloween season, they're part of very real history, of unmarried women being criminalized for resisting the institution of marriage. 
If the rumors are true, there will be a new Hocus Pocus movie later this year. The story in the novelized version of the story takes place on Halloween 2018, so we have our fingers crossed.