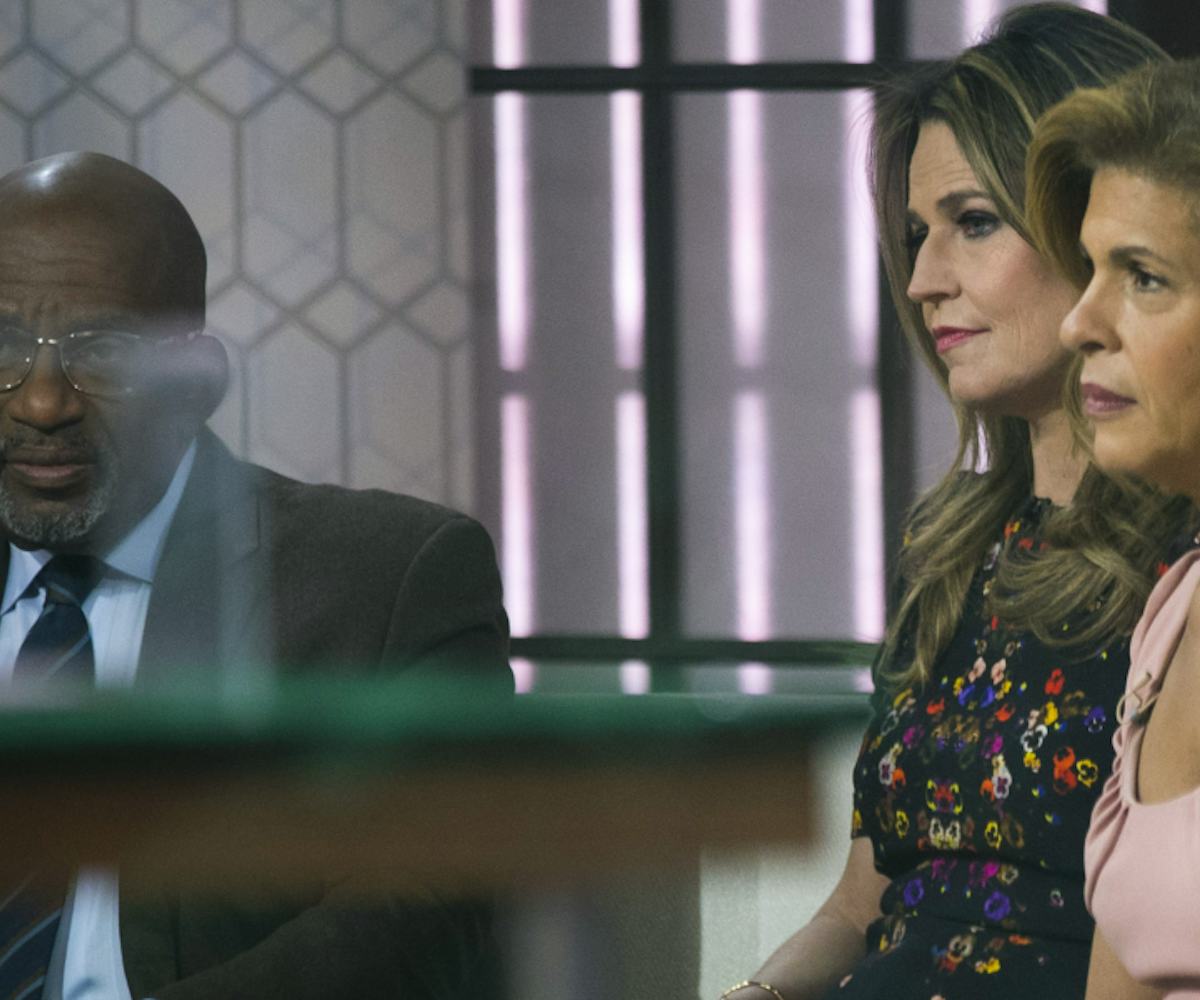 Photo by Drew Angerer/Getty Images
Hoda Kotb's "Today" Pay Is Straight Up Sexist
It's less than a third of what Matt Lauer made
Hoda Kotb taking over Matt Lauer's role on the Today show is pretty great, for obvious reasons: not only has the show booted a notorious creep, but it now has all-female anchors for the first time in its 66 years on the air. (Can we just give all the jobs of powerful sexual predators to women?) 
However, just because Kotb is taking over Lauer's role (and keeping her NBC show with Kathie Lee Gifford) doesn't mean she gets his paycheck. She'll be making $7 million to fill the role: less than a third of what Lauer was making with his $25 million annual salary. Basically, Kotb will be doing twice the work of Lauer for far less pay. Sounds like NBC isn't quite as interested in championing women as we thought!
In fact, the network is going to be saving a lot of money with their new anchor lineup. Kotb's co-host, Savannah Guthrie, will also be making $7 million, making their combined salaries $11 million less than Lauer's alone.
Certainly there are a number of factors that go into Kotb's pay rate, but we can't pretend that sexism isn't involved. In fact, the gender pay gap—which sees women making an average of 71 percent of what their male peers earn—is most prominent among the top 5 percent of income earners. In this percentile, women are making about 29 percent less than the men in their industries. 
Some are saying that Kotb needs to work to prove her worth before earning a raise, but let's not forget that Today has seen ratings increase since it was announced that she would be filling Lauer's role. Surely they can do better than $7 million. 
Lauer, meanwhile, continued to be That Dude Who Just Doesn't Know How to Save Face by Shutting Up for Once by texting Kotb his congratulations. Maybe Kotb will use some of that $7 million to buy a new phone number.