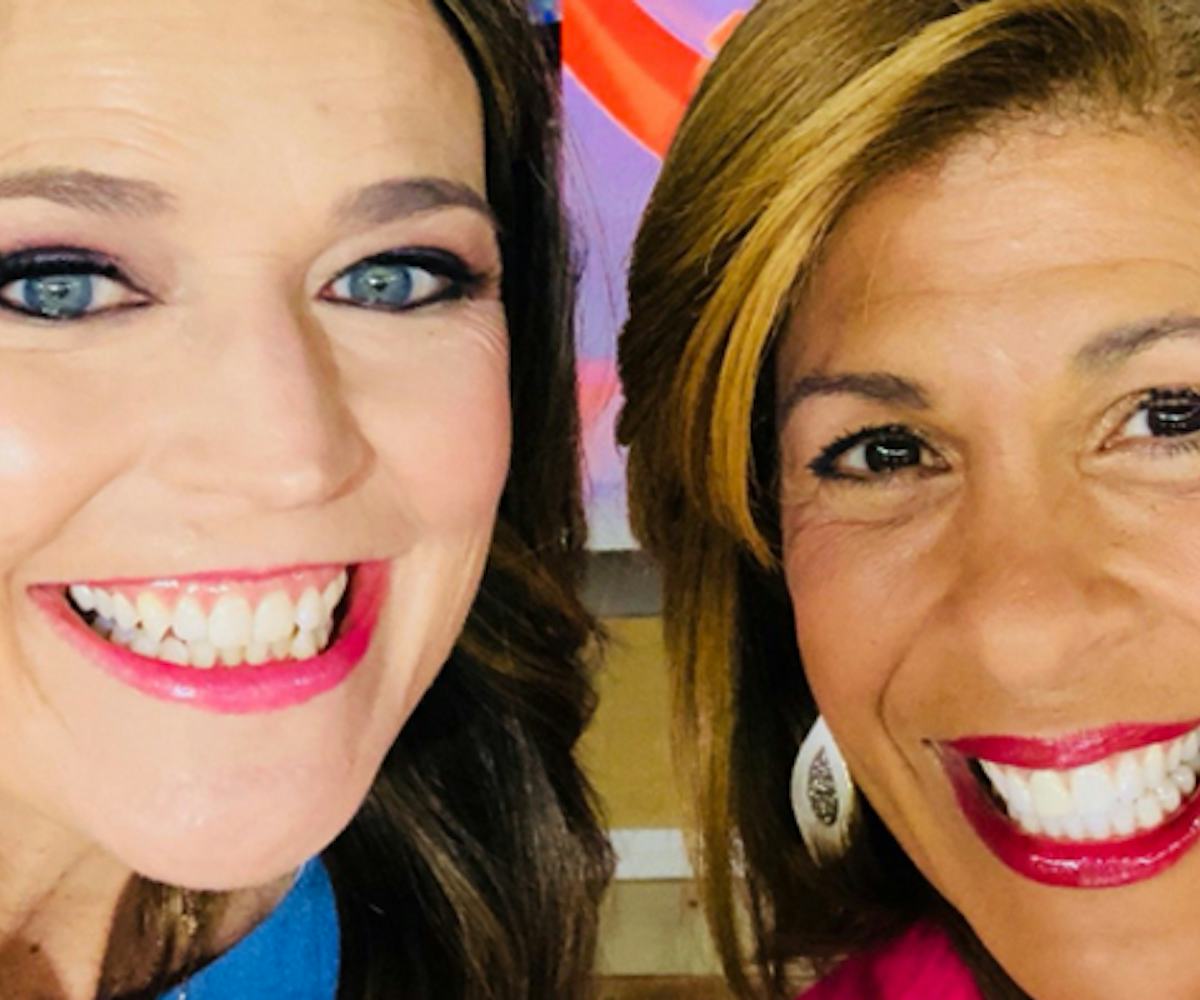 Photo via Twitter @hodakotb
Hoda Kotb Replaces Matt Lauer On 'TODAY'
When the TODAY show's Matt Lauer was fired for sexual misconduct, a lot of people wondered what the network would do without its "biggest star." Turns out, it will be more than fine. The show's ratings have actually gone up since Lauer's departure, and now Hoda Kotb has been announced as his replacement. Basically, everything is better without toxic men.
"Whaaaaaatttttttt!" Kotb tweeted this morning after the news was announced, along with a photo of her and co-host Savannah Guthrie. 
NBC News Chairman Andy Lack announced the news in a memo before Kotb and Guthrie confirmed it on air. "We are kicking off the year right," Guthrie said. "This has to be the most popular decision NBC News has ever made."
"There's no one I'd rather be sitting next to in 2018 than you," Kotb says, taking Guthrie's hand. And don't worry, this doesn't mean Kathie Lee will be day drinking alone. Kotb will still join her for their daily segment. 
Women take over television 2K18.