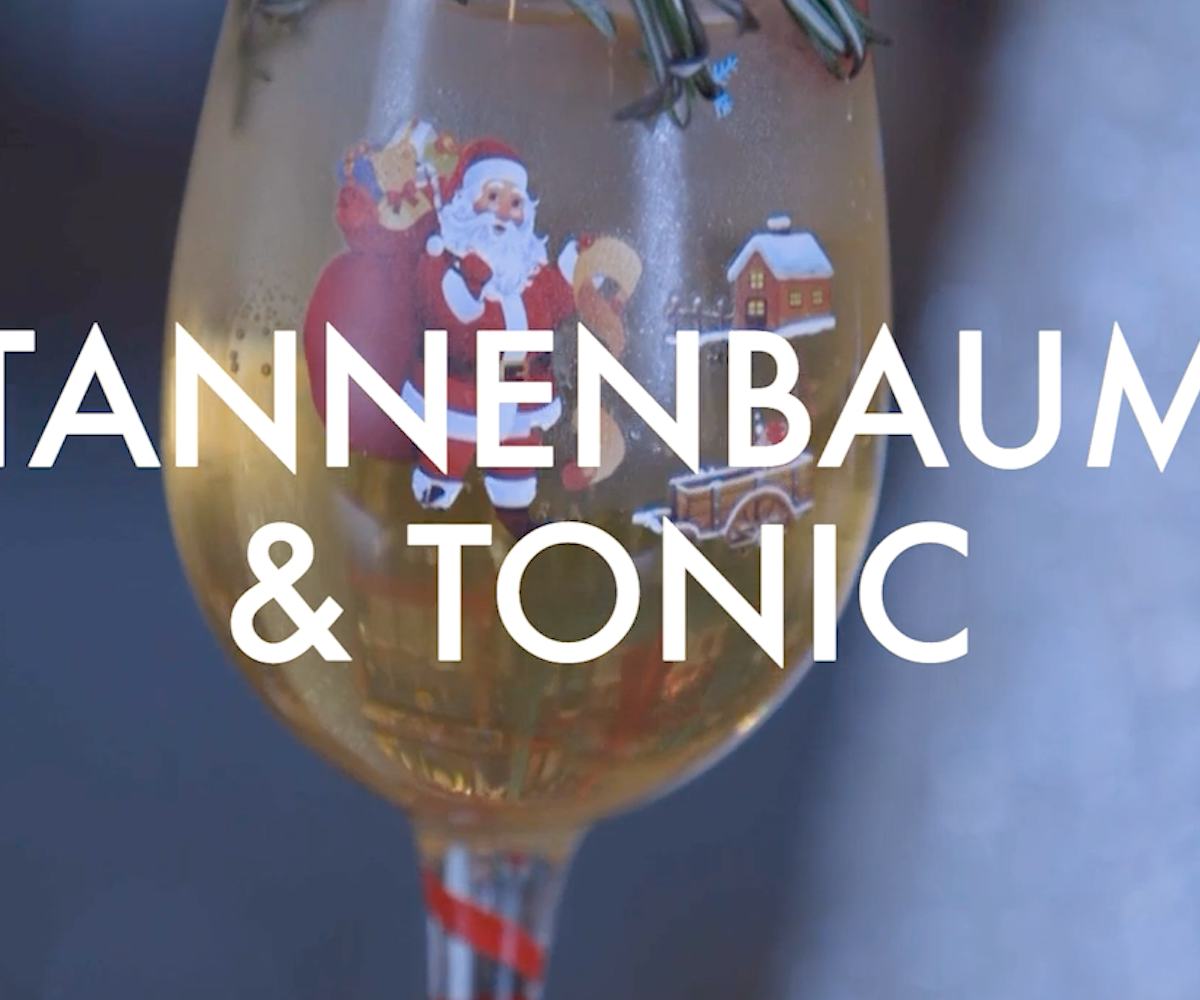 Here's How To Make A Holiday Gin And Tonic
'Tis the season to get tipsy
We here at NYLON know that no holiday party is complete without tasty drinks. And lucky for you, we've teamed up with bartender Ivy Mix, of the Brooklyn cocktail bar Leyenda, to bring you some of the best holiday drink recipes guaranteed to impress all your guests.
We all love a classic gin and tonic, but a gin and tonic made just for the holiday season? Yes, please!
Ivy Mix is here to show you how to make the perfect "Tannenbaum And Tonic." See how to, below.
Ingredients:
Evergreen aromatic cocktail spray
2 oz. of gin
.5 oz. Maple Apple Shrub*
Tonic Water
Rosemary sprig
Cranberries for garnish
Maple apple shrub (2 parts maple syrup, 1 part apple cider vinegar)
Directions:
Spray the inside of a glass with Evergreen aromatic cocktail spray. Pour gin and maple apple shrub into glass and stir. Top with tonic water and add a rosemary sprig and cranberries for garnish.
Credits:
Producer: Maura Gaughan
Camera: Dani Okon
Editor: Charlotte Prager