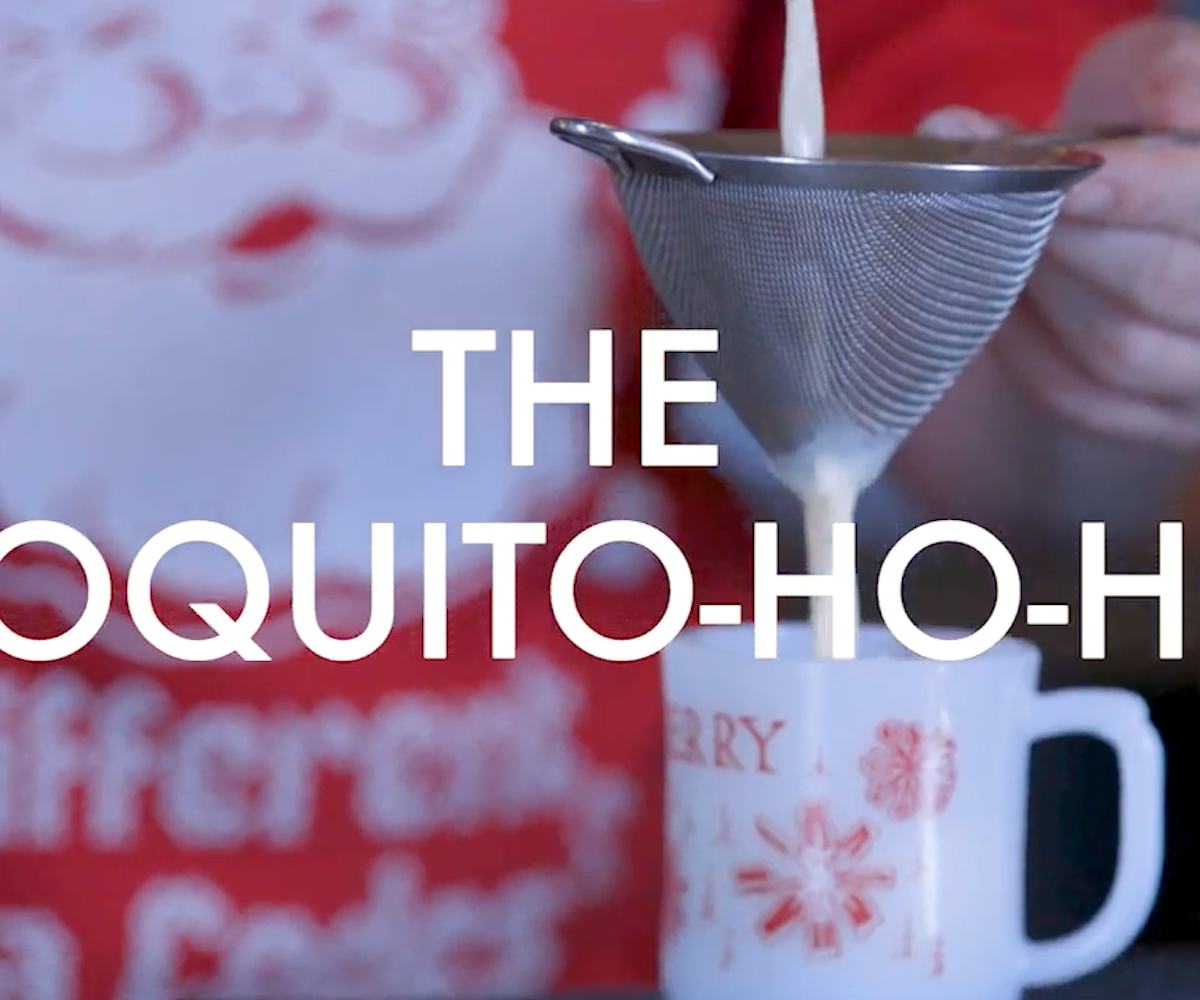 This Spin On Eggnog Uses Tequila And It's All We Want For Christmas
'Tis the season to get tipsy
We here at NYLON know that no holiday party is complete without tasty drinks. And lucky for you, we've teamed up with bartender Ivy Mix, of the Brooklyn cocktail bar Leyenda, to bring you some of the best holiday drink recipes guaranteed to impress all your guests.
Planning on entertaining a lot of guests over the holiday weekend? Leyenda's "Coquito Ho-Ho" drink may be one to keep in mind for your large soiree. 
"Coquito is kind-of like Latin American eggnog," says Mix. "But what I really like about it is that you can make it in a batch. The nice thing about that is when you're entertaining, you can pre-make this a few days in advance and, rather than making drinks all night, just pour it out of a bottle and enjoy your holiday party."
Cheers to enjoying the fruits of your drink-making labor! See how to make the Coquito-ho-ho.
Ingredients:
1.5 oz. Espolon reposado tequila
1 oz. Oloroso Sherry
1 oz. Coconut milk
.5 oz. Coco Lopez cream of coconut
.25 oz. Braulio amaro
.25 oz. Kalani coconut rum liqueur
25 oz. Cinnamon syrup
1 egg
Directions:
Add all the ingredients to a tin, dry shake, and strain. Garnish with ground nutmeg.
Credits:
Producer: Maura Gaughan
Camera: Dani Okon
Editor: Charlotte Prager