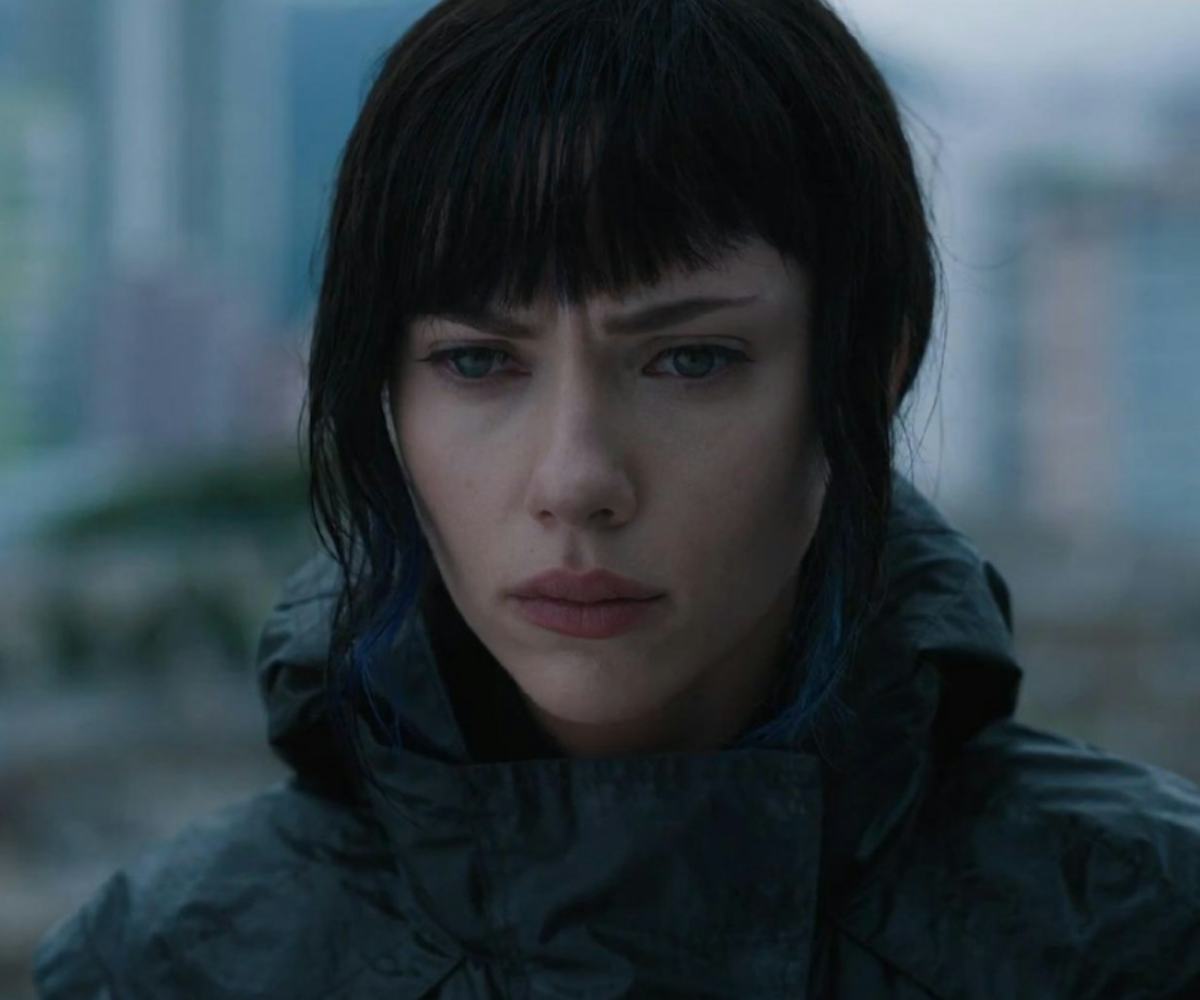 10 New Year's Resolutions For Hollywood In 2017
Tips on self-improvement for the movie business
Earlier this week, we found out that 2016 was on track to become the most profitable year in the history of the North American box office, with an estimated $11.35 billion in ticket sales. On the surface that signals a healthy and robust movie business, but it's just a smoke screen. A big chunk of that number comes from just a handful of tentpole, can't-miss movies like Rogue One: A Star Wars Story and Captain America: Civil War. Most of the movies that came out in 2016 failed to connect with audiences. For every Finding Dory there were five Ben Hurs. 2016 was also the year that television finally replaced movies as the dominant form of entertainment in America. Was anything in theaters this year more discussed and obsessed over than Stranger Things, or Game of Thrones, or Westworld? (The answer is no.) Now more than ever, the question is being asked: Are movies dead? The obvious answer is no, but they could use some CPR. Here then, are ten New Year's resolutions for Hollywood to try out in the coming year.
Start casting Asians to play Asian roles
2016 saw two major controversies involving the whitewashing of characters that are Asian in their source material. Scarlett Johansson's casting as the lead in the adaptation of Ghost in the Shell, a character that is Japanese in the original manga, ignited a firestorm. As did Tilda Swinton's casting as The Ancient One in Marvel's Doctor Strange, a character that is Tibetan in the original comic books. The latter led to a very public email exchange between Swinton and Margaret Cho, who has been an advocate for Asian actors being cast in roles that should go to them. The argument for Johansson's casting was that no Asian actor is famous enough to lead a very expensive blockbuster, while Swinton argued that casting a female in a role that is traditionally male is an inherent promotion of diversity. While that might be true, there is no doubt that Asians deserve more representation in mainstream movies. Let's make it happen.
Stop trying to make Jai Courtney happen
This meaty Australian actor was plucked from near obscurity—he played a silent henchman in the Tom Cruise vehicle Jack Reacher—to star alongside Bruce Willis in A Good Day to Die Hard. After the movie failed to impress, Courtney was inexplicably handfed major parts in Terminator Genisys and Suicide Squad, two movies with sky-high expectations that disappointed in different ways. In both of those movies, Courtney failed to register as a screen presence with gravitas or charisma. But Courtney seems to be pivoting. He has no major blockbusters lined up for 2017, and instead will appear in a couple of dramas and in Netflix's Wet Hot American Summer: 10 Years Later, all of which might a reveal an undiscovered side to Courtney's so far unproven talent.  
Make movies with endings
It's symptomatic of the current state of movies that when Rogue One: A Star Wars Story was released last month, critics praised it for having an actual ending. It told a contained story that didn't try and set up future sequels. At the other end of the spectrum, before audiences even got see Fantastic Beasts and Where to Find Them, Warner Bros. announced they'd be making four more movies in the franchise, guaranteeing another decade's-worth of wondering how Newt Scamander's story will come to an end. We'd love it if studios would start using their two hours to tell stories from beginning to end, instead of leaving us hanging in the hopes of audiences paying up to revisit familiar characters two years down the line.
Make more movies for adults
In 2016, movies like Arrival and La La Land proved once again that adults will flock to the theater if you give them something original and worth seeing.
Don't backload all the good movies at the end of the year
In the chase for nominations, studios tend to release their best movies towards the end of the year, which not only gives the impression that for most of the year theaters are filled with junk, but also creates a kind of theatrical traffic jam. Catching all the award contenders in theaters becomes its own kind of challenge. In 2016, Hell or High Water became a sleeper hit in part because it was released in the summer and provided adults with a perfect antidote to the blockbuster doldrums. Hollywood should take note.
Stop making sequels nobody asked for
2016 was the year of what many pundits dubbed "sequelitis," a disease that infected and ultimately killed a number of high-profile franchises, as movies like Teenage Mutant Ninja Turtles: Out of the Shadows and Neighbors 2: Sorority Rising failed to ignite the box office. Alice Through the Looking Glass, a bloodless continuation of Tim Burton's smash hit Alice in Wonderland, was a particularly egregious example, featuring the same characters and visual cues of the original, without any of the originality or sense of discovery.
Get rid of dump months
Have you ever noticed that no good movies ever come out in January or February? That's because after the gold rush of good movies at the end of each year, studios usually treat these two months as so-called "dump months," essentially graveyards for them to bury titles that didn't quite come together. It's a good time to catch up on Oscar bait you might have missed, but it still feels like waste. Don't give audiences a good reason to stay home and watch Netflix.  
The movie star is dead, get used to it
The requiem for the movie star has been playing for a while now, even if Hollywood refuses to hear it. Will Smith, who for most of the last decade has been the argument against the death of the movie star, is now the proud owner of four consecutive flops. After Earth, Focus, Concussion, and Collateral Beauty all bombed at the box office (we won't count Suicide Squad since he was part of ensemble), and Smith has joined the ranks of former sure things like Tom Cruise and Julia Roberts, leaving Denzel Washington and Leonardo DiCaprio as the last humans alive who can sell a movie on their name alone. Collateral Beauty, a terrible movie that got made because Will Smith agreed to star in it, should never be allowed to happen again.
Let creators create
One of the reasons television has vaulted over movies in terms of leading the cultural conversation is because networks are continuously putting more trust in the creators they hire. FX let Donald Glover make a show on his own terms, without offering any notes, and the result was Atlanta. Same thing goes for Phoebe Waller-Bridge and the terrific and surprising Fleabag. Movies, on the other hand, are often art by committee. Rogue One ultimately suffered because after director Gareth Edwards' original, darker version made Disney nervous, Tony Gilroy was hired to contribute rewrites. The result is a satisfying but uneven film that failed to reach its full potential. It's time for studios to put their faith in the filmmakers they hire.  
Stop casting Johnny Depp in kids' movies
Hey Warner Bros. was Johnny Depp, the dude who was accused of horrifically abusing his wife in 2016, the only actor you could find to play the villain in the entire Fantastic Beasts franchise? We highly doubt it. Stop.