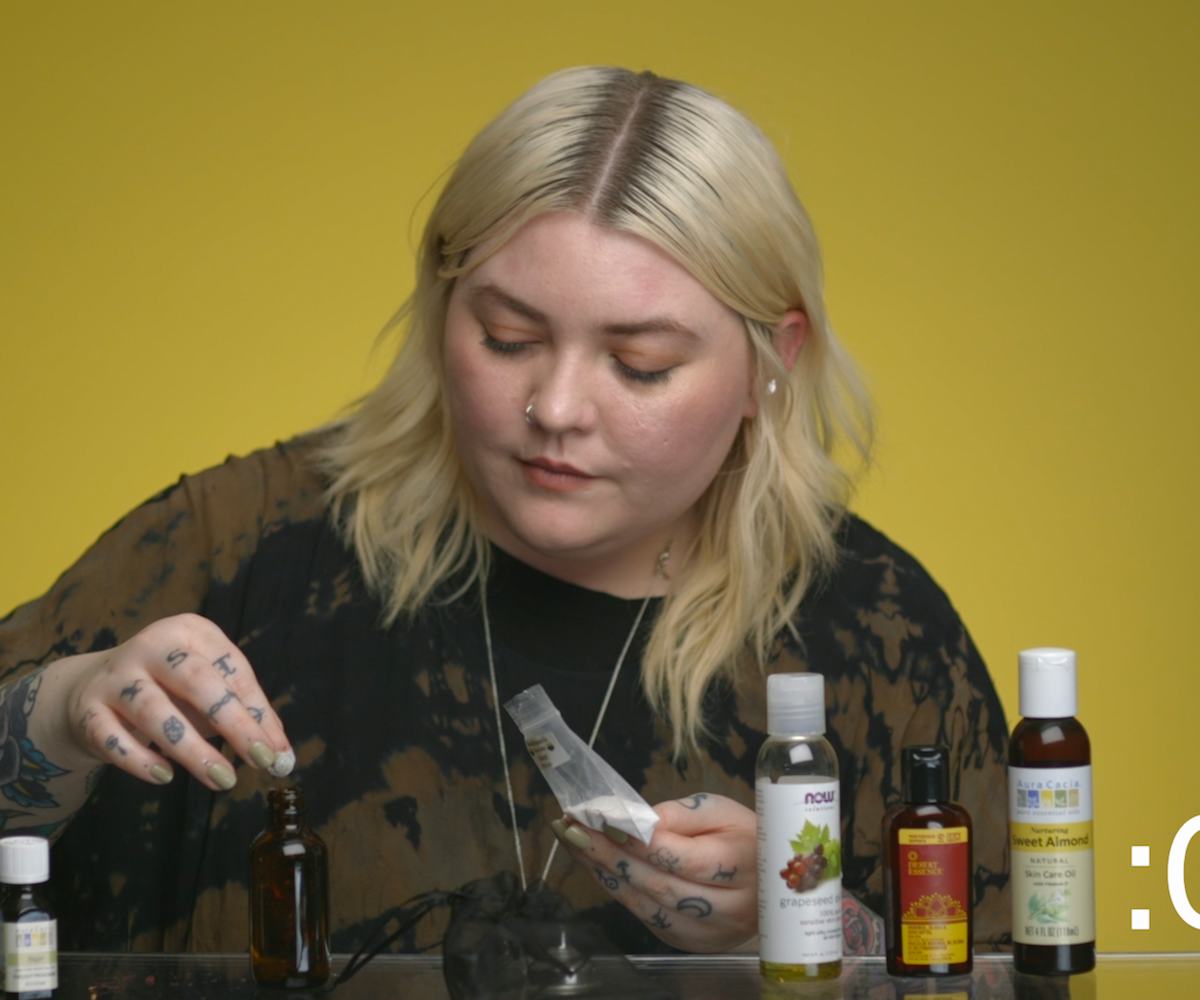 How To Make Your Own Body Oil In 60 Seconds
It's a lot easier than you think
Soon enough, spring weather will be in full swing. The days of long pants and tights will be far behind us, which means our now-bare legs (as well as the rest of our bodies) could certainly use a little love.
We're huge fans of body oils over here at NYLON. Not only do they leave your skin feeling supple and soft, they also smell amazing. We tapped our senior beauty editor, Jade Taylor, to show us how to create a concoction of our very own in just 60 seconds—and you won't believe just how easy it is. All you'll need is a minute of your time, and a couple of tools and ingredients—a glass amber bottle, a small funnel, essential oils, and carrier oils—to create a formula that's uniquely yours. 
The best part is? This recipe is all-natural, so you don't have to worry about any harmful or toxic chemicals that tend to lurk in some store-bought versions. The scent is also completely customizable, so go ahead and get creative.
Watch the full video tutorial, below.