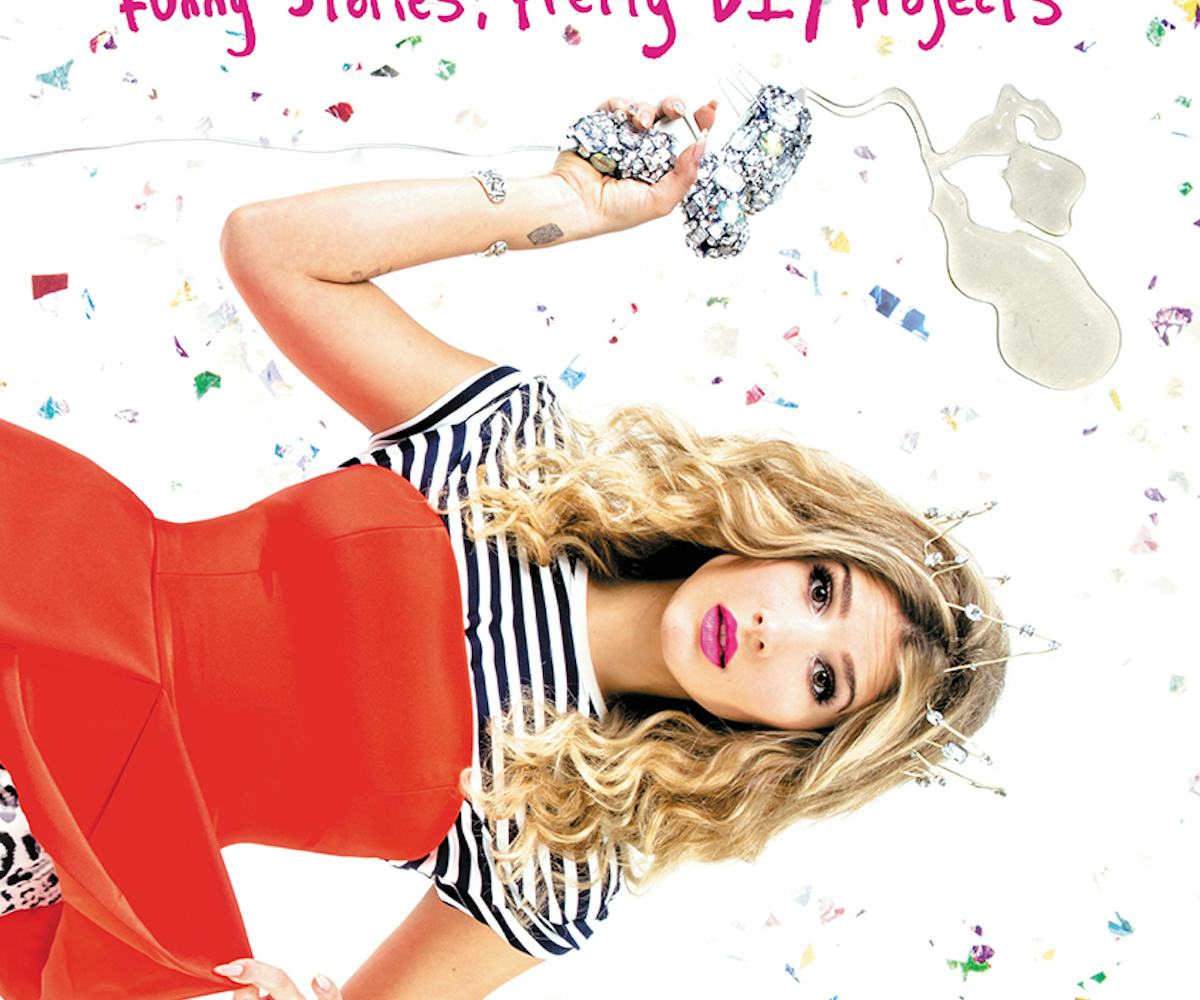 photo via mr. kate
'a hot glue gun mess' is the funny girl's guide to diy
because nothing goes together like hot glue and embarrassing stories
Anyone who has attempted a Pinterest DIY project knows crafting is anything but easy. In fact, there are even Pinterest boards dedicated to DIY fails—some of which honestly look downright terrifying. But lifestyle blogger, YouTube star, and jewelry designer Kate Albrecht (or Mr. Kate, as she's more commonly known) wants to change that. With her new book, A Hot Glue Gun Mess, Mr. Kate hopes to make DIY simple and empower aspiring crafters to be the expert DIYers she knows they can be. 
Inspired by out-of-the-box thinking and self-expression, Mr. Kate wants to show people how they can create unique identities through style and design. A Hot Glue Gun Mess is filled with approachable, step-by-step DIY projects and unfiltered, hilarious stories from Mr. Kate's life. "See how my first period inspired gorgeous watercolor curtains, how my last-minute courtroom wedding sparked a no-sew tutu, and a one-night stand with the world's most famous athlete led to a marquee-light project that brightened my home," she said.
This is the perfect book for the Pinterest expert searching for the next craft to tackle or the DIY novice looking to punctuate their endeavors with quirky anecdotes. Order the book here, and check out some of our favorite Mr. Kate DIY projects in the gallery.
DIY 1: Royal Animal Rings
What you need: Craft knife, cutting board, small plastic animals, ring bases, marker, stong glue, various chains, various colorful beads, bead endcaps, sequins, small pliers or tweezers, and wire cutters.
Give your animals fabulous accessories using your chains, beads, and cone beads.
DIY 2: Ironic Art
What you need: Artist's canvas (you choose the size), latex paint (you choose the color), paint stirrer, and paintbrush.
Paint whatever you want, but don't do it well. No seriously—the sloppier, the quicker, the better.
DIY 3: Pretty And Prickly Cactus
What you need: Drop cloth, foam paintbush, potted cactus, white acrylic paint, pastel acrylic paints (you choose the colors), earrings, pins, and brooches.
Start by painting your pot. Then, when it comes to pushing the pins of your jewelry pieces into the cactus, take care not to get pricked!