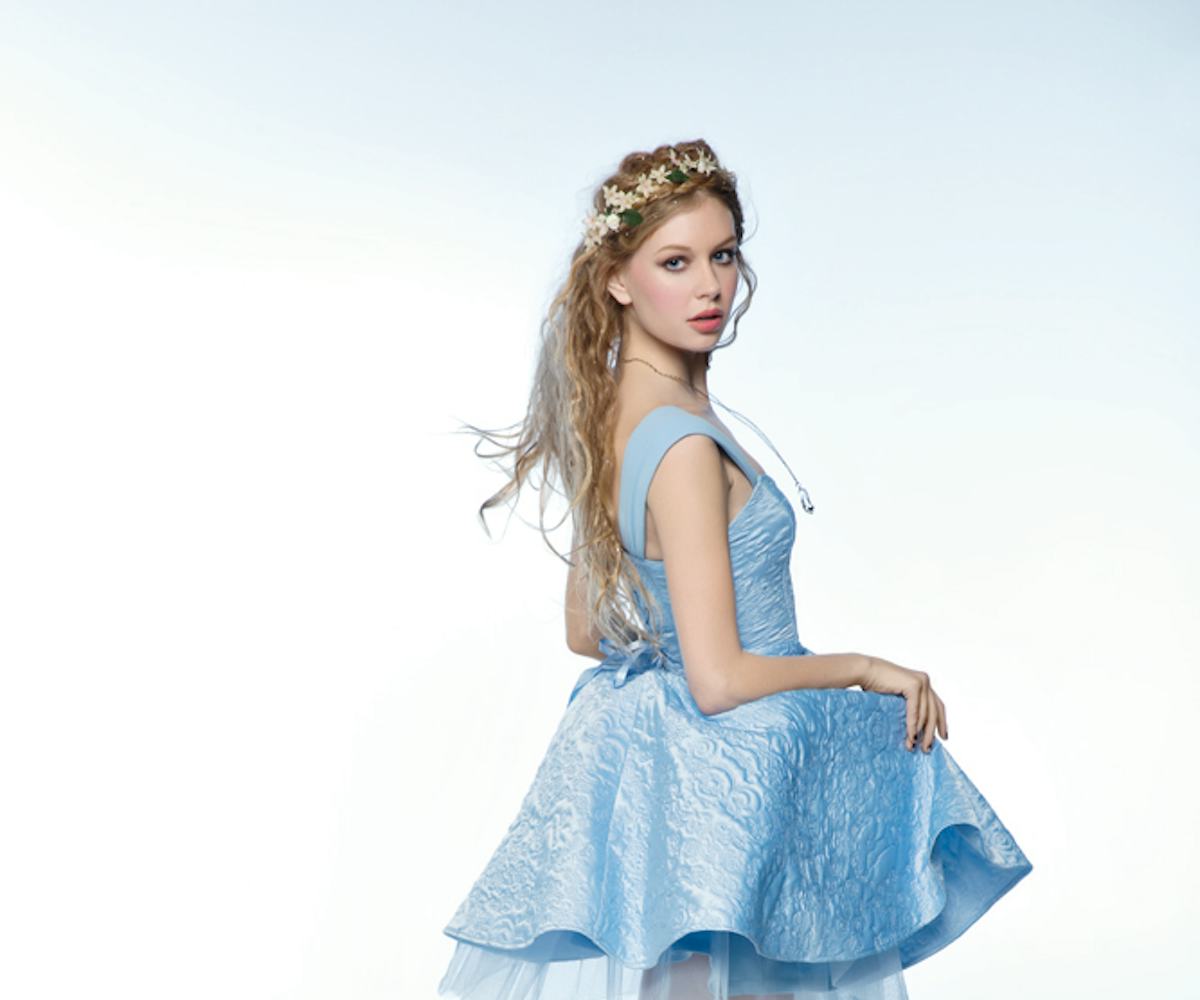 all photos courtesy of hot topic
first look at the hot topic x cinderella collection
Imagine all the iconic Cinderella imagery—the sparkling blue dress, the glass slipper, the carriage, and a clock striking midnight—reimagined in the world of alternative apparel. It may seem strange, weird, and, above all, tawdry, but Hot Topic somehow makes it work.
In anticipation of Disney's live-action Cinderella film, the "loudest store in the mall" is releasing a limited edition fashion line. The five-piece collection takes inspiration from the beloved fairy tale and offers some unexpected twists. It cleverly incorporates patterns and hardware imprinted with images of carriages, slippers, and clocks. The brand is also offering a line of jewelry inspired by the film. And, yes, it's all 100% wearable. 
The collection comes to Hot Topic stores and hottopic.com on February 24, with the pre-sale on February 3. In the meantime, click through the gallery to get an exclusive first look at the entire collection.