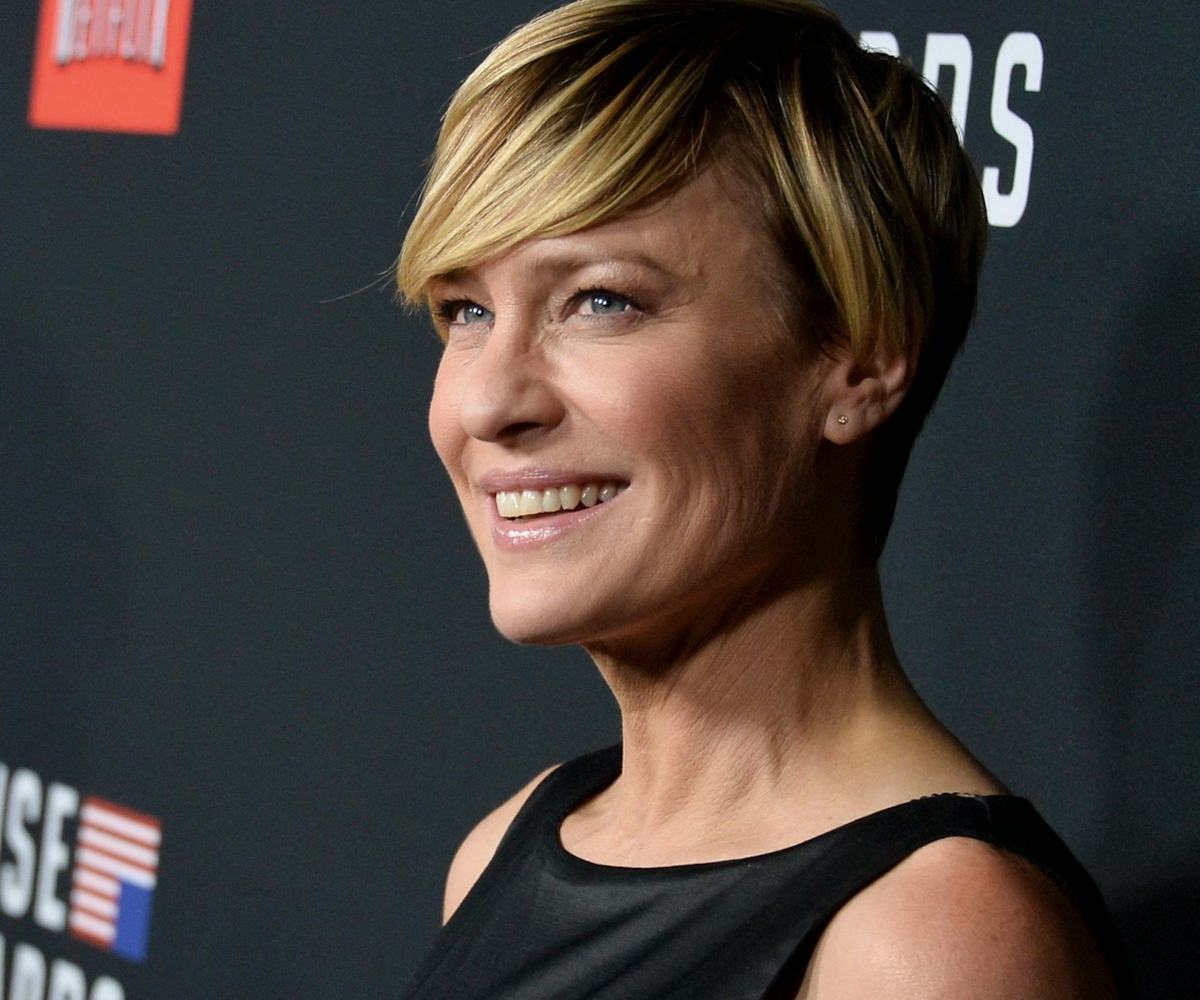 photo by kevin winter/getty images
Robin Wright Will Lead 'House of Cards' Into Its Final Season
From making unwanted advances toward a 14-year-old boy at age 26 to equating being gay to being a predator, Kevin Spacey's downfall has been a long time coming.
His abhorrent behavior has been met with physical consequences, too. Director Ridley Scott removed the actor from his upcoming film, All the Money in the World, despite its completion, opting to reshoot each of Spacey's scenes with Christopher Plummer. Streaming giant Netflix, too, severed ties with Spacey back in November, leaving fans wondering if the ever-popular House of Cards would return.
Today we learn that the series will, in fact, return for season six, and the news comes with a fabulous catch: Spacey will not be in it, with Robin Wright (the iconic Claire Underwood) set to take the lead.
"We are excited to bring closure to fans," Netflix content chief Ted Sarandos confirmed in an announcement today, prompting a huge sigh of relief from both fans of the show and the general public alike. The idea of continuing on without Frank Underwood is hardly a crazy one—his character actually dies in the book the show is based on—and should make for an easy onscreen adaptation. And frankly, it is Claire's tenacity and fierceness that has always made the political drama one to watch.
While we wait to see what's in store for our leading lady, we can only hope that more creative industries continue to hold predators accountable for their crimes.