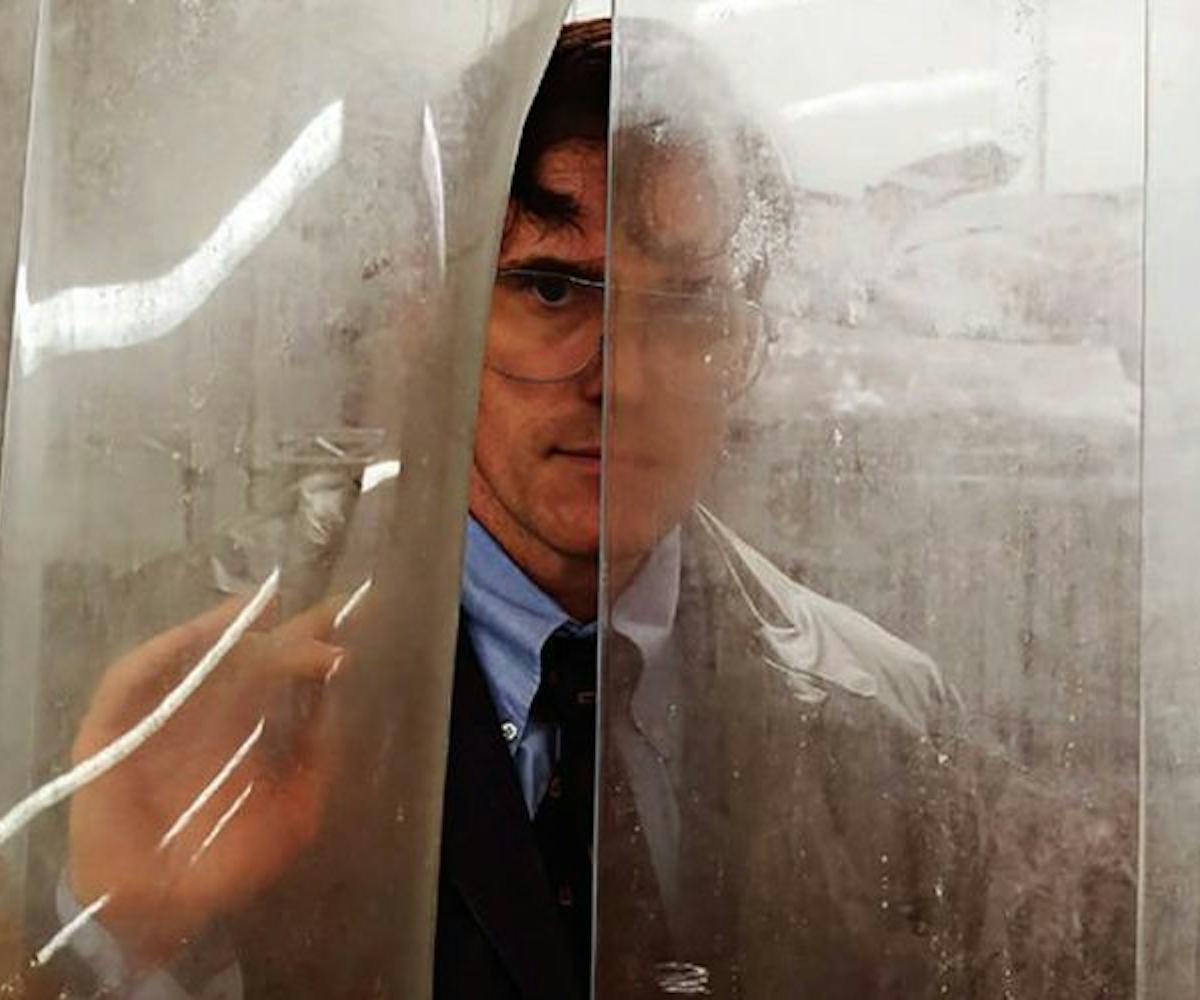 Photo via IFC Films
This "Torturous" Serial Killer Movie Sparked A Mass Walkout At Cannes
Looks like professional edgelord Lars von Trier is in the running for most controversial Cannes appearance—yet again.
The Danish director, who was temporarily banned from Cannes after making Hitler jokes during a press conference for Melancholia in 2011, made his return to the festival last night. Met with a standing ovation ahead of the world premiere of his new film, The House That Jack Built, it was soon met with "groans as several audience members fled for the exits" mid-movie, according to The Hollywood Reporter.
A film that also was rumored to have paramedics brought to the premiere, The House That Jack Built stars Matt Dillon as a serial killer who considers his murders to be "works of art." Not only that, but von Trier himself said that this would be his most brutal work to date—and it sure sounds like the audience last night agreed.
"I've never seen anything like this at a film festival. More than 100 people have walked out of Lars von Trier's 'The House That Jack Built,' which depicts the mutilation of women and children," Variety's Ramin Setoodeh tweeted. "'It's disgusting,' one woman said on her way out." Another account echoed this sentiment, writing, "Just left Lars Von Trier's The House that Jack Built.Gross. Pretentious. Vomitive. Torturous. Pathetic." Al Jazeera English correspondent Charlie Angela said she walked out "because seeing children being shot and killed is not art or entertainment."
"Lars Von Trier is trolling us, complete with a section of clips from his own movies," Filmstruck podcast host Alicia Malone tweeted. "He uses excessive violence (which is more ridiculous than shocking) & misogyny as a form of self-examination... I'd be offended if it didn't feel so empty."
That said, The Hollywood Reporter notes that "despite walkouts and groans during a few more brutal scenes, the film received a six-minute long standing ovation in the theater." The House That Jack Built will be released in the U.S. by IFC Films.