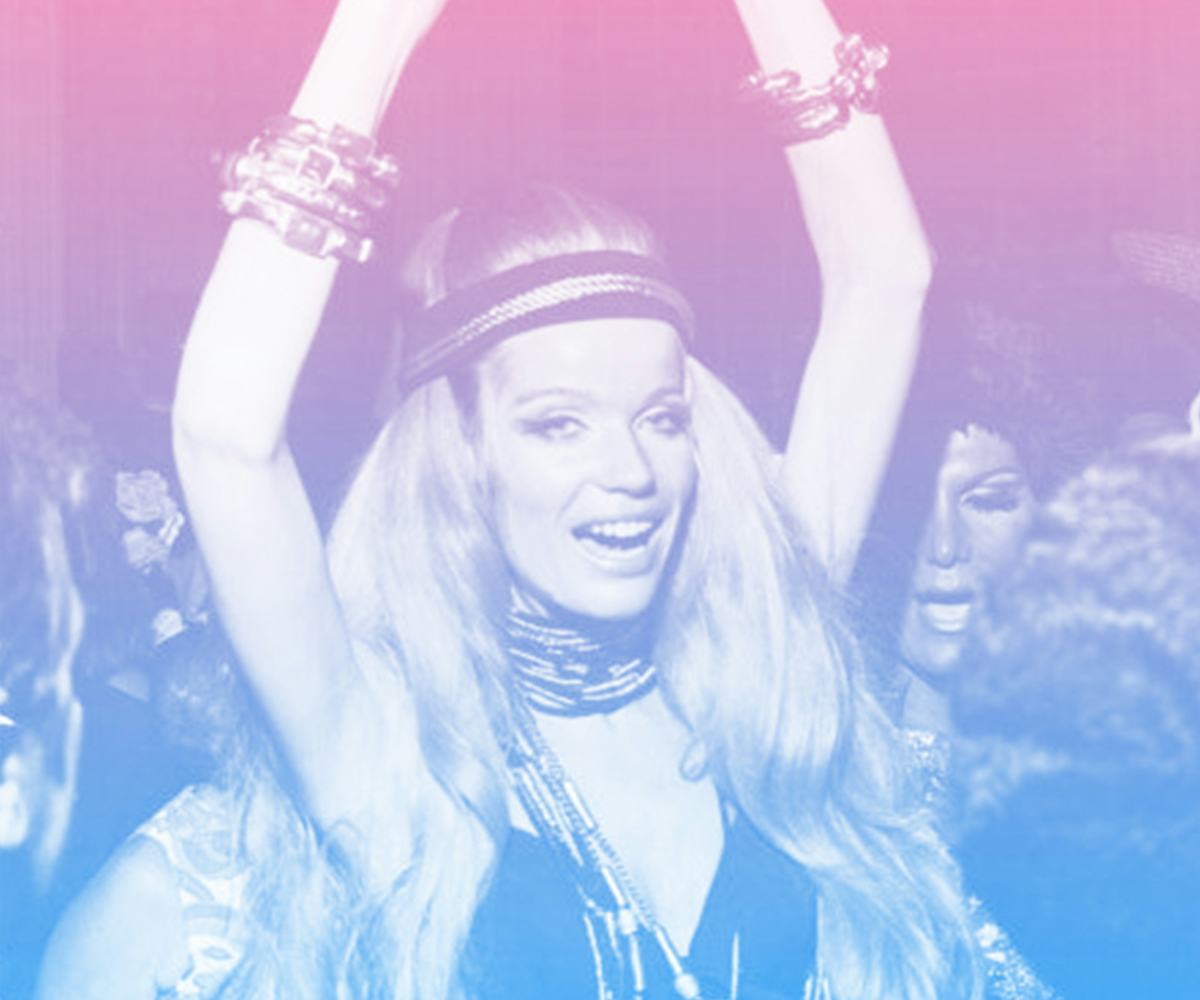 The Guide To Being The Best +1, Ever
How to survive being the holiday party guest of a guest
During the holiday season, there's a pretty good chance you'll find yourself invited to a soiree hosted by someone you don't know—meaning that you get to take the nameless, "plus-one" spot on the guest list.
Whether you find yourself invited to your significant other's company holiday party or spending your first Hanukah with your best friend's family, you may find that your nerves are getting the best of you. Deciding what to wear is only half the battle; figuring out how to act and compose yourself around people you've potentially never met can prove to be just as stressful.
Fear not, as there are some things to keep in mind to ensure that everything goes smoothly. A party should be fun, after all, shouldn't it?
From tackling the dress code to figuring out how to keep those pesky nerves at bay, we chatted with some of today's etiquette experts to clue us in on all we need to know to avoid a potentially disastrous plus-one situation—and turn it into an all-around good time for all. Click through the gallery below to read on. 
Do your research
If someone asks you to be their plus-one to a party, the very first step to take is to find out everything you possibly can about the event.
"One of the things that tends to give us a little bit of angst is figuring out what the tone of the event is and what the dress code is," says Elaine Swann, lifestyle and etiquette expert. "If it's a work party or if it's some type of social party, try to find out what the purpose is behind it."
Basically, you want to get as much information as you can from the person you're attending with upfront, so you feel less of the nervousness or angst that comes with being a plus-one. "It really helps the partygoer to be in the right mindset and know what they're walking into," she says.
Follow the dress code
Now that you've taken the time to find out what the tone of the event and dress code are, you should figure out what to wear that'll make you feel comfortable and also satisfy the code. If it's a black tie event, you'll need to wear an evening dress. If it's party at a family member's house, you probably don't need to wear a cocktail dress.
Still, while the dress code is likely listed on the invite (unless it's a less formal, invite-less soiree to begin with), sometimes you still won't be entirely sure of what it means. Cocktail casual? Business evening? Huh?
According to Swann, it's best to always aim toward the middle (rather than be overdressed) if you're unsure of the dress code. "I always say, 'Do everything in moderation,'" she says. "Eat in moderation, drink in moderation, and dress in moderation in this particular instance. Find a nice middle-of-the-road type look. If it's a dressy work party, you probably don't need to wear a cocktail dress, but wear something work-appropriate that you can zhoosh up a bit with accessories—something that can add a little sparkle."
A safe bet? A cute black jumpsuit paired with a sparkly necklace or earrings is always a no-fail look.
Mentally prepare yourself beforehand
Before the event, it's important to do what you can in order to get yourself into a relaxed state before walking into a party. This way, you'll be much more at ease when meeting and mingling with other guests.
"Do something that you find relaxing," says Diane Gottsman, modern manners and etiquette expert. "From yoga to a short nap, soothe your nerves by doing something you enjoy." 
Of course, even after doing so, there seems to always be a bit of anxiety that hits right as we begin to walk toward the door—cue in our pounding hearts. "For an on-the-spot fix, simply breathe," she says. "Take deep, slow breaths to help lower your blood pressure and heart rate."
Get comfortable (and have a glass of wine)
Once you arrive (and try out those breathing exercises), it's normal to still feel some lingering anxiety.
So, to cut to the chase, just how much booze can you get away with drinking? Well, thankfully, indulging in a little wine or Champagne in order to feel more at ease is okay—as long as you are smart about it. "At the risk of sounding like an alcohol advertisement, the key is to drink responsibly," says Gottsman. "You can lose a date, a job, or your reputation by overindulging."
Swann agrees, taking it beyond the free Champagne to other vices that make us feel more comfortable. "If you can handle a glass or two of wine to loosen you up a bit, then absolutely do so," she says. "If heading straight to the dessert table is going to put you at ease, then by all means, go for the dessert table. Use whatever vices you need to get you comfortable, except for, you know, drugs," she says.
Avoid iffy topics
During the party, you're going to need to socialize—even without your date by your side. "The plus-one should not expect to be on the arm of their date the entire night," says Gottsman. "They should hold their own by mixing and mingling appropriately."
However, when you're making small talk with others at a party, whether it's your friend's CEO or your partner's aunt, there are certain topics you should avoid bringing up. Of course, there are the obvious no-brainers: religion, politics, and sex. Especially after the events of last month, politics are a no-no—even if it's pretty clear that all of the guests are on the same page as you. And, obviously, you probably should avoid discussing your sex life with the guest's grandma or ask their sister when she's finally going to get pregnant.
The last thing you'd ever want to do is to rub someone the wrong way, which would not only reflect badly on you but also on the person who brought you as a guest. On top of the obviously avoidable subjects, you should stray from any industry- or job-related shoptalk. "Especially if the event is in a work environment, this talk should be avoided, as you may not know what should be shared, and what shouldn't be. 
Any hot-button issues should also be avoided. "These are things that don't necessarily [fit] into the sex, politics, or religion categories, but tend to be in a gray area that people are definitely very passionate about," says Swann. "They can set somebody off." Swann references situations that caused strong global opinions (erm, and memes) like Harambe, as well as more regional issues, such as San Diego folks and the new Chargers stadium. Just don't do it. 
In general, the conversation should always be positive. "Sometimes people have a tendency to complain in order to get a conversation going," says Swann. "That's just not the way to go about it."
Still not sure what falls into a gray area or not? Gottsman summed it up pretty simply: "Avoid questions and topics that could make someone feel uncomfortable, awkward, or embarrassed." If you feel that a topic has the potential to cause these feelings, it's best to skip.
Always be gracious to the host
Last but not least, you should always make sure that you take the time to chat with the host. It doesn't need to be an hour-long conversation, but a quick introduction and appreciation for being able to attend the soiree show your respect.
"Put forth an effort to introduce yourself to the host and thank them," says Swann. "Don't be that random plus-one who never goes over to the host and says, 'Hi.' Let them know who invited you, and tell them, 'Thank you for hosting this event. I'm having a great time.'" 
Gottsman also stresses this importance, as you're still seen as a guest of the party, even if you weren't invited directly. "Even though you're a plus-one, you're noticed equally," she says. "You want to leave a favorable impression, rather than just be forgettable."