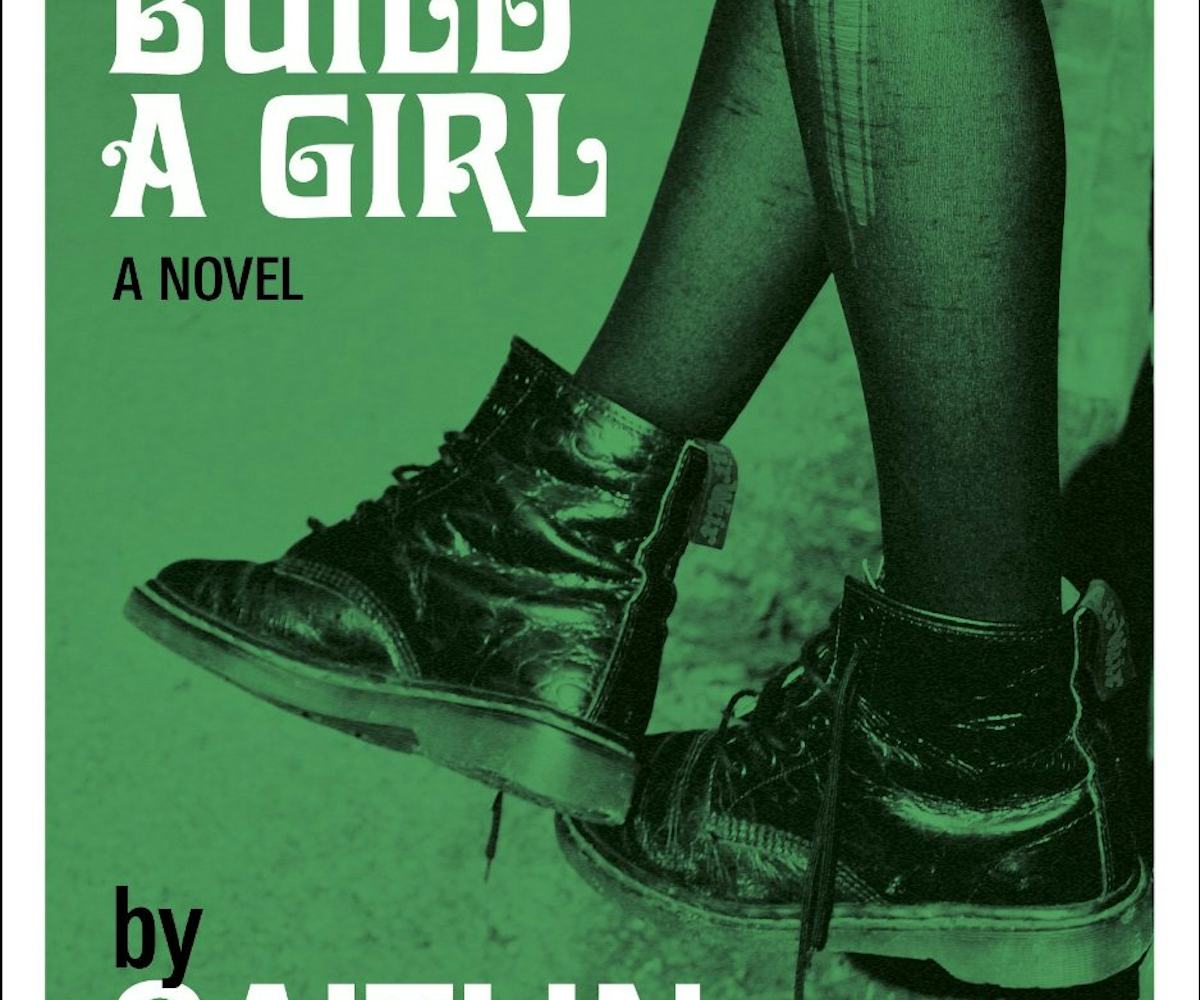 book club: how to build a girl
why you need to read caitlin moran's new book.
Coming-of-age novels are tricky. They can be cringeworthy and awkward, reminding us of what it was really like to suffer through middle school (and let's be real, nobody wants to relive that). Or, they can paint a romanticized version of growing up, one that obviously didn't happen to 99-percent of us. Or they can be so out of touch, it's obvious that the author is in dire need of a youth culture refresher.
All this being said, it's rare to find a book that tells the story of adolescence in a way that's both hilarious and honest. This is one of the many reasons why we're so damn in love with How To Build A Girl. Written by Caitlin Moran, a U.K. music journalist who first charmed us with her 2011 debut How To Build A Woman (and not to mention, makes us laugh everyday on Twitter), the story is a tale of a girl who decides to reinvent herself. And obviously, things don't go quite as planned.
After 14-year-old Johanna Morrigan embarasses herself on national TV--we won't tell you how, because you have to read it for yourself--she decides to "kill her old self." Not literally, of course. Instead, the unhappy, overweight, "kissless virgin" adopts an alter-ego named Dolly Wilde. Dolly is everything she isn't: she smokes, she drinks, she writes about music, and she hooks up with rockstars. But before long. Johanna realizes that Dolly isn't perfect, and that the life of a hard-partying music groupie isn't for her. So between all the sex, drugs, and rock 'n' roll, she has to figure out a way to reconcile her two selves.
This is a story about self-discovery, sure, but there's so much more than that. Jam-packed with music references, it could easily double as a refresher on the '90s Britain rock scene. However, what makes the novel most captivating is how Moran writes Johanna in a way that's impossible not to love. She's goofy and innocent and downright dumb sometimes, but her earnestness is really what makes this teenager so easy to fall for.
Bottom line? Despite the fact that it's a whopping 350 pages, How To Build A Girl is the type of book you can breeze through in a weekend, then pass along to your best friend. But make sure she doesn't keep it too long-- because if you're anything like us, you'll want it back so you can get hooked all over again.