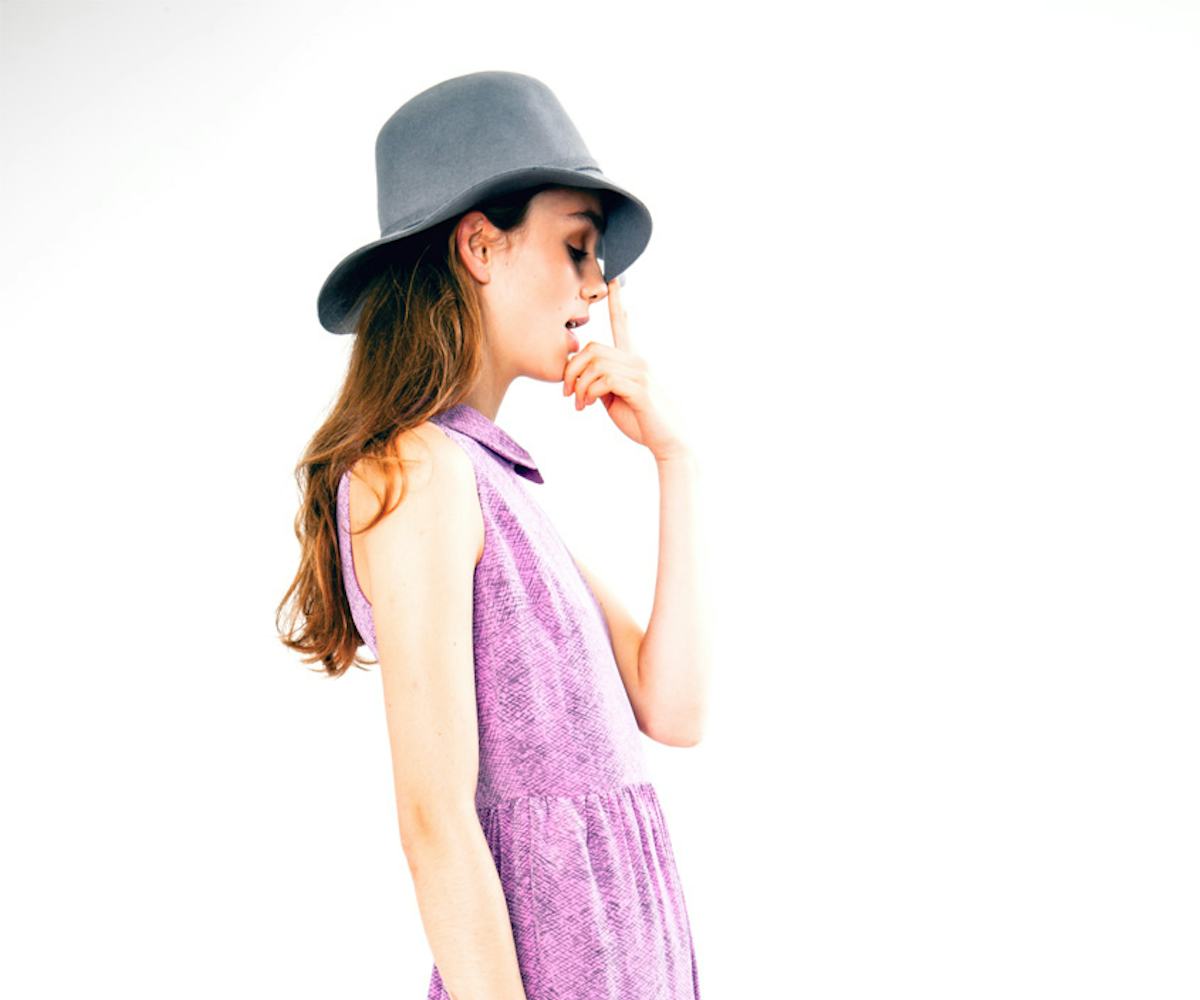 #nylongirlproblems: a hat for all seasons
the definitive guide to finding the perfect topper.
Got fashion questions? We've got answers. Welcome to #nylongirlproblems, where every week our Market Director Rachael Wang answers your most pressing style quandaries. Need help? Tweet us your issues using the hashtag #nylongirlproblems, then check back to see what she says. Yes, it's that easy. You're so welcome.
The Question:
Help! I really want to wear a hat, but I don't know how to find one that looks good on me. 
The Answer: 
In case you didn't notice 
hats are kind of a big deal right now
. It's time you learned how to wear one well. Now, people will judge you on your taste so I created an easy how-to guide to ease you through the transition between fear and loathing to stylish bliss. 
If you listen to hip-hop ... you'll love a fitted hat
TRY:
Kenzo New Era Fitted Cap -- $60
If you're preppy in an ironic way ... you'll love a bucket hat
TRY:
Stussy Paradise Bucket Hat -- $36
If you worship Chloe Sevigny ... you'll love a straw boater
TRY:
If you're a surfer or want to fake it ... you'll love a lifeguard hat
TRY:
If you're a Francophile ... you'll like a beret
TRY:
If you like a dramatic entrance ... you'll love a wide brim fedora.
TRY:
If you like striped sailor shirts ... you'll love a marine cap
TRY:
If you like sports or want to attract someone who does ... you'll love a snapback ball cap
If your favorite movie is The Princess Bride ... you'll love a jeweled head piece
TRY: 8 Other Reasons Homage Headpiece -- $84.95
If you like reading novels under willow trees while wearing floral dresses ... you'll love a dome
TRY: Clyde Dome -- $338