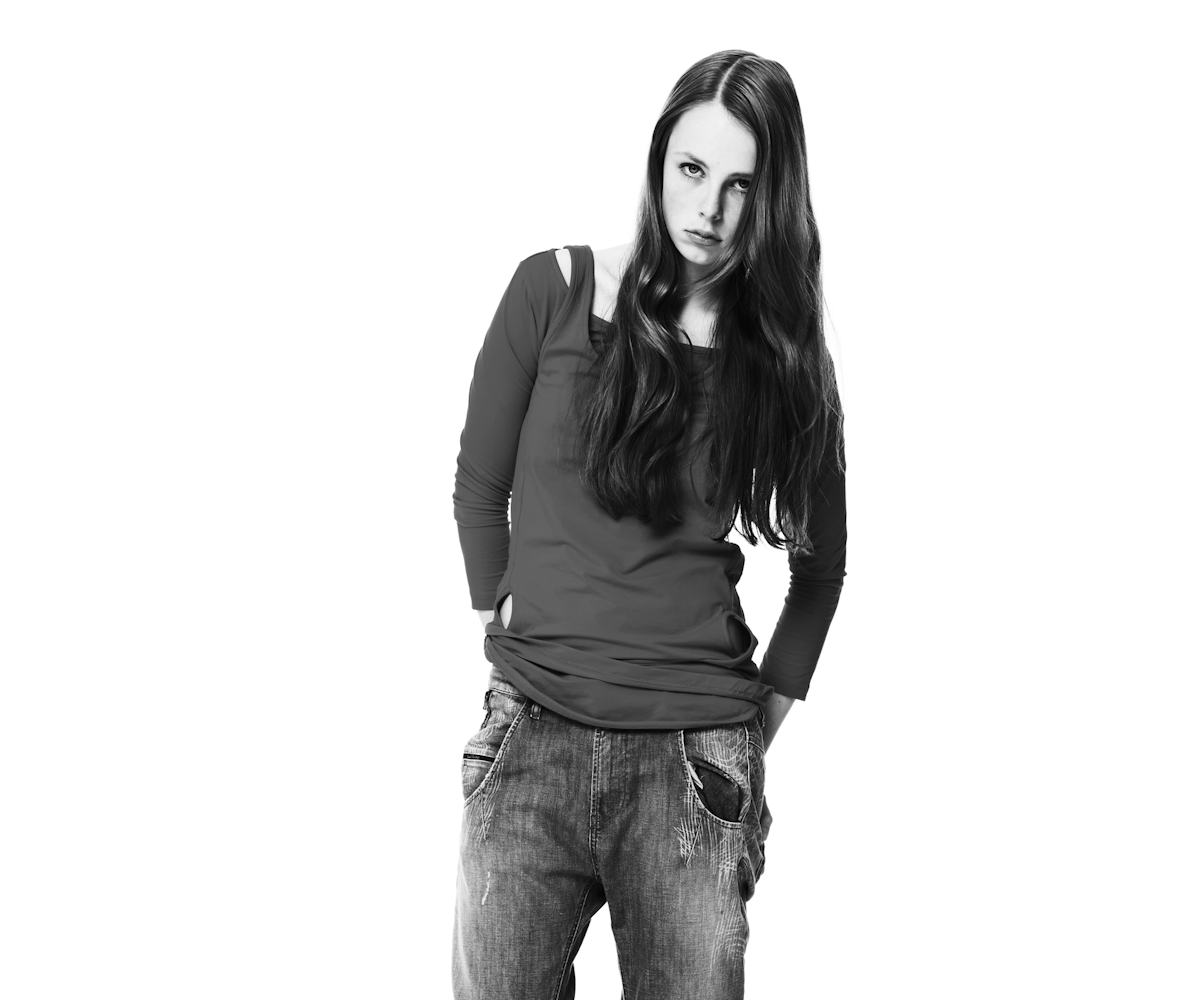 photo by marvin scott jarrett
the nylon guide to styling '90s jeans
our editors show you how.
Many '90s trends you don't have think twice about. Flannels? Duh, we have five already. Ditsy florals? Got 'em in every color. Slipdresses? Cher from Clueless would be jealous of our collection. 
But the '90s jean--AKA the mom jean, that loose-cut, tapered pair that sits higher on your waist--is a flashback that's a little tougher to commit to. However, with sections of ASOS and Topshop exclusively devoted to the look, as well as runway incarnations from designers like 3.1 Phillip Lim, there's no time like the present to give it a shot! And we're here to help. 
Our editors test-drove all different kinds of mom jeans and found the very best ways to style them with crop tops, leather jackets, button-ups, and more. So click through the gallery below for proof that '90s denim silhouettes can work for 2014. Oh, and tell us your favorite way to sport them on Facebook! 
Liza Darwin, Senior Web Editor in Urban Outfitters Champlain Mom Jean
STYLING INSPIRATION: '90s snow bunny.
TIP: These all white babies are basically begging you to wear high-waisted with a snug sweater. They're the epitome of mom jeans...so you might as well own it!
Rebecca Willa Davis, Online Executive Editor in Topshop Moto Mom Jeans
STYLING INSPIRATION: It's almost springtime, so channel The Sandlot and wear these worn-in jeans from Topshop with the varsity jacket you invested in last fall.
TIP: When in doubt, pull on your trusty ballet flats--they're instant mom jean boosters.
Liza Darwin in G-Star 3D Loose Tapered Jeans
STYLING INSPIRATION: If Danny Zuko was a girl and lived in the '90s...
TIP: The slouchier your other pieces, the better. These jeans aren't high-waisted per se, so baggy is key.
Steff Yotka in Armani Exchange Cropped Straight Leg Jeans
STYLING INSPIRATION: Cropped jeans are meant for loafers in my mind, so I started from the bottom and ended with a striped blouse on top. Had to do a half tuck to show off the high waist!
TIP: The perfect accent for a mom jean is a dad belt
Rebecca Willa Davis in ASOS Slim Mom Jean
STYLING INSPIRATION: For that awkward winter-to-spring transitional moment, you can't beat your favorite oversized button-downs--tuck them into the high-waist to give the look new life.
TIP: Don't be afraid to do the half-tuck.
Liza Darwin in Blank NYC Jeans.
STYLING INSPIRATION: Fancy plaid plus ripped denim is a weekend look that works in the NYLON HQ, too.
TIP: More "boyfriend" than "mom, they're more straight leg than tapered, so they're the perfect thing to cuff twice, put on sneakers, and literally run out the door.
Rebecca Willa Davis in Missguided Drew High Waist Mom Jeans in Black
STYLING INSPIRATION: This pair is nice and loose--which means you can show a little skin on top and not feel self-conscious about it.
TIPS: Try with your favorite crop top!
Steff Yotka, Associate Web Editor in Levi's 501s for Women
STYLING INSPIRATION: Levi's 501s are the apex of Americana to me, and while I could have paired them with a white T-shirt and Chuck Taylors, I decided to go a little crazy instead and put on my flowy-est top and craziest sweater for something a little weirder.
TIPS: Always cuff as thinly and messily as possible!