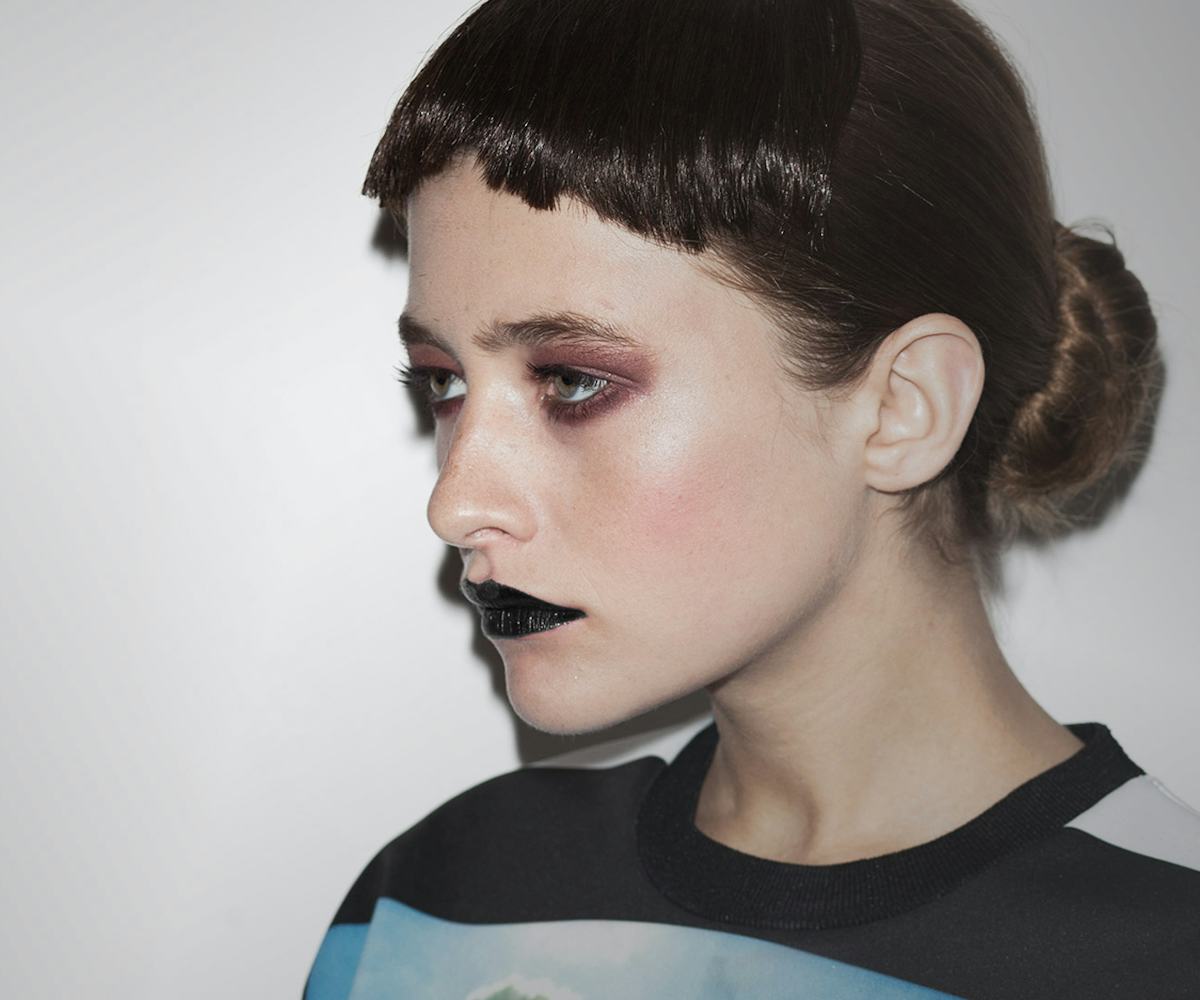 how to wear black lipstick
it's not scary, we promise!
Two things were never so perfect for each other as Black Friday and MAC's Hautecore Lipstick. Not only is the lipstick a shimmering hue of jet black in honor of the holiday, but it's also the perfect thing to get your Black Friday game face on with--nobody steals the last pair of 50-perfect off Isabel Marant booties from the lady in black lipstick, no way.
But even if you don't want a full-on noir pout, MAC's Hautecore is still the hue for you. Three of our web editors tried out the lipstick in three different ways to show how you can get back in black. Check them out in the gallery and get your own Hautecore here. 
THE EDITOR: Rebecca Willa Davis, Executive Online Editor
PRODUCTS USED: Ilia lipstick in Wild Child and MAC's Hautecore
HOW I DID IT: First I applied my red lipstick as if I were just going to wear it alone--so probably two coats of it to make sure t hat I had a super red, opaque lip. This color is very matte, so for something similar I'd skip the glossy options already in your beauty cabinet. I then applied just one single coat of Hautecore on my lips, before pressing them together.
WOULD I WEAR IT IRL? Yes! I'm calling this 'tie dye ox blood,' because it has this cool mottled effect when you apply one coat of the black over the red. For those times when red lipstick feels a little too Mad Men-y, I'm gonna pull out my Hautecore.
THE EDITOR: Steff Yotka, Associate Web Editor
PRODUCTS USED: MAC's Hautecore and Urban Decay Naked 3 Black Eyeliner
HOW I DID IT: I applied Hautecore like any other lipstick, except this time I used eyeliner instead of lipliner! I had to apply a few coats to get that really pure black color, and be extra careful to not make the corners of my mouth look too dramatic. 
WOULD I WEAR IT IRL? Probably. I really like to wear dark lipsticks and so black is not too weird for me. Plus it's definitely a great way to make sure you don't get picked for jury duty.
THE EDITOR: Liza Darwin, Senior Web Editor
PRODUCTS USED: MAC's Haute Core lipstick and Neutrogena Moisture Shine Gloss
HOW I DID IT: I layered two coats of the black lipstick, then put the gloss on top.
WOULD I WEAR IT IRL? I've never been a huge black lipstick person and don't know if it's "me," but when you feel like channeling your inner Lorde (or Lily Collins, or Jennifer Lawrence...) then this could be the way to go. Warning: just be extra careful, because the glossy finish makes it that much easier to smudge.