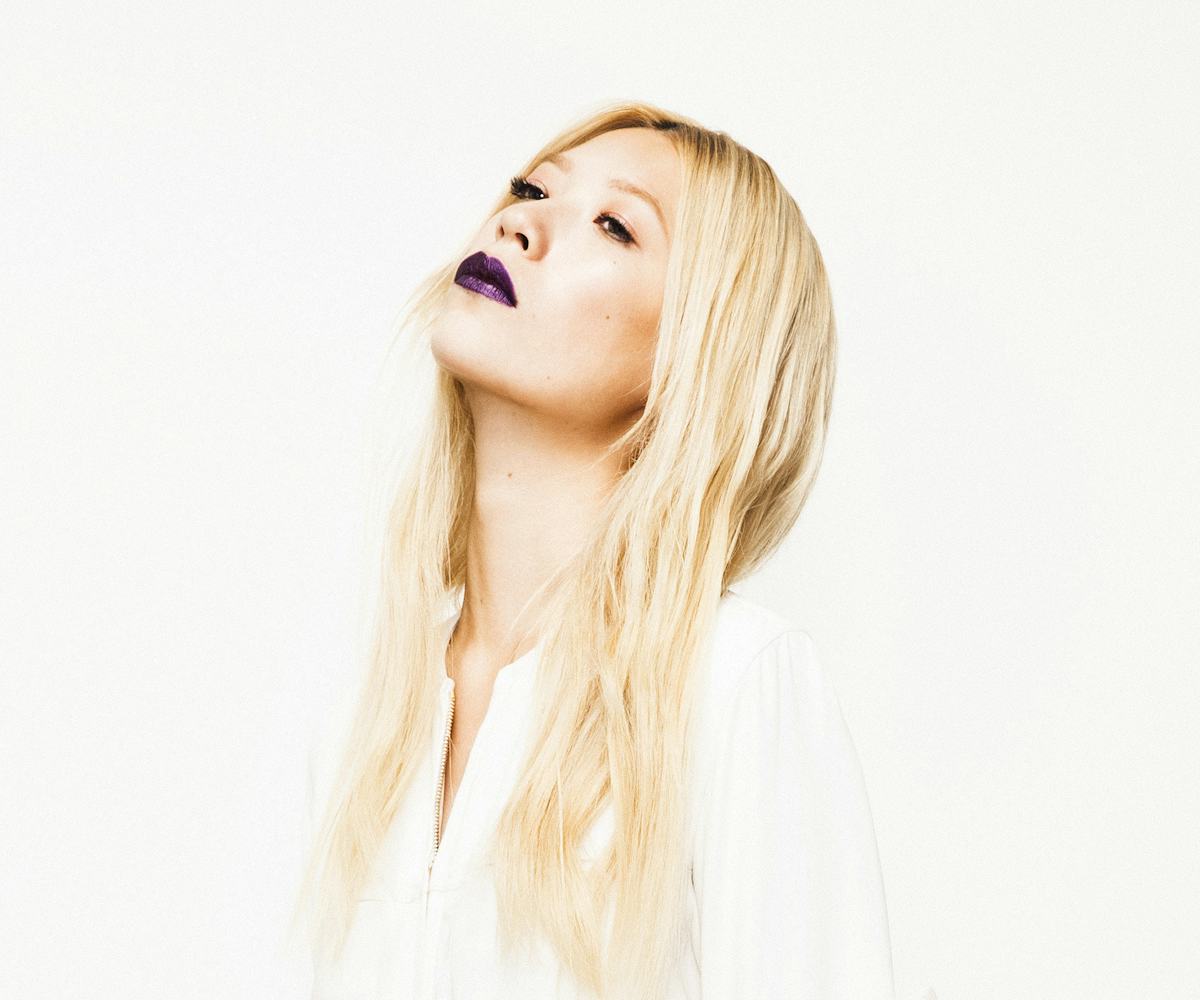 photo by aaron richter
dos and don'ts: dark lipstick
go dark, but read our tips first.
Ever since the November issue of NYLON fell into my hands, I've been obsessing over the
New Look Now
editorial featuring the prettiest, pastel-est, and pink-est resort '14 designs from the coolest brands. Not only are the clothes (picked out by our our Market Director Rachael Wang) truly awesome, but the dark lipstick worn by model Yana at Marilyn is the perfect plus one to any winter outfit. But as many of you know, perfecting that dark lipstick is no easy task.
Sure, the models on Fendi and Prada fall '13 runways made a plum or berry lipstick look like the easiest thing to wear since Converse, but the truth is that a good dark lip needs a little finessing. So I hopped on the phone with makeup artist Jordy Poon who created the makeup look for our NYLON shoot and grilled him on his lipstick dos and don'ts. Poon opted to try a out the dark lips because "it's a nice break from the red. I love red, but it's been around for a number of years, and dark is still new." He also mentioned that with white-blonde hair, like model Yana has, a smoky eye would be "too glam," while a dark edgy lip had just the right amount of 'tude. 
Read on for his dos and don'ts and tell us if you'll be trying out a berry pout on
! 
DO START FROM THE OUTSIDE IN
"Apply lipliner or lipstick from outer corners of your mouth and work to the center, so you don't end up with a little box in the middle."
DON'T TAKE ADVICE FROM FRIENDS
"The best way to find your shade is by trial and error; it really is. Sometimes the color looks so beautiful, but sometimes it doesn't work for you. Don't listen to your girlfriends too because their favorite shade is probably wrong for you!"
DO TRY OUT CLASSIC HUES
"
is a classic. It just works well. It doesn't clump in the corner of your mouth. Lancome Rouge in Love has two newer colors I like: 
which is a chocolatey dark hue and
which is more of a plum." 
DON'T PLAY IT SAFE
"I think a dark lip is where you can be more adventurous with shape, so if you're going to go there go big, like a bow lip or a flat top."
DO HAVE A DARK LIPSTICK ICON
"Josephine Baker one dark lip icon, another one is Debbie Harry. She didn't wear a dark lip, but the shape of her lips appeals to everyone."
DON'T FORGET TO BRUSH
"Never wear a dark lip when you have yellow teeth ever! Always check for food and lipstick on the teeth!"
DO SET YOUR LIPSTICK
"My favorite trick is after you apply your lipstick you peel off one ply of a tissue, put it over your mouth, and set it with translucent powder. Use any translucent powder you'd normally us on your face, don't go buy another product. Apply it over your whole mouth that way it sets the whole shape. You can even apply a second coat of color over the top."
DON'T GET LIPSTICK ON YOUR TEETH
The best way to make sure there's no lipstick on your teeth is to put your finger between your lips and pull it out. That makes sure no lipstick is on the inside of your lips that would get on your teeth.'
DO TRUST THE BEST
"
is the best. I don't know if they advertise it as long-wearing, but the first time I used it on a model, she ate whole meal and it didn't come off. She was having full-on breakfast and it did not move."
DON'T FORGET A STRAW
"Take small bites and drink through straws. I can always tell a girl who normally doesn't wear a bold lip. You have to act like a lady!"