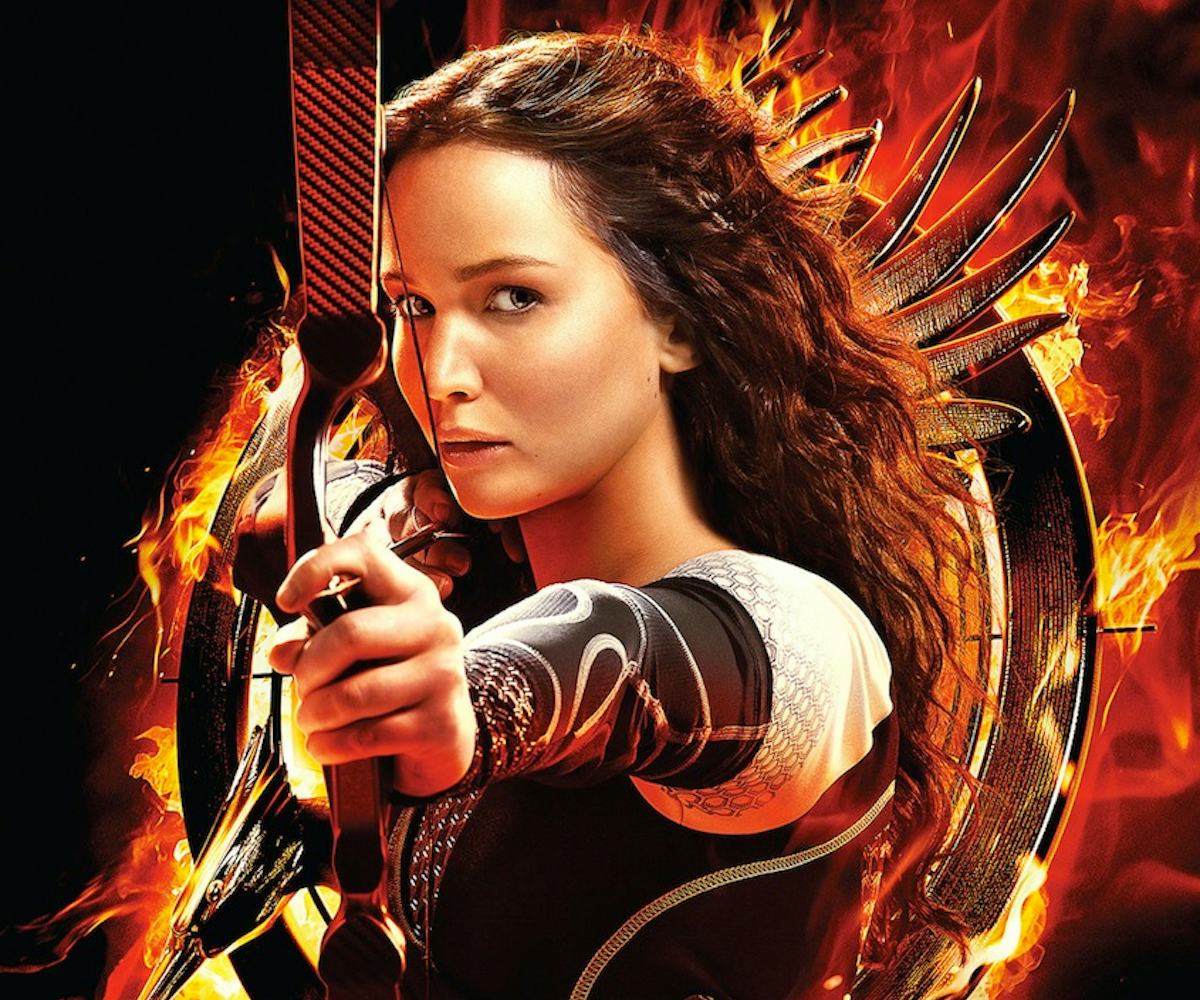 after catching fire
10 ways to fill the hunger games-shaped hole in your heart.
After months of buildup, press circuit whirlwinds, and record-breaking box office sales, The Hunger Games: Catching Fire high has finally worn off.
Sure, the film is still in theaters and everything, but just in case you're suffering from Katniss withdrawals, we're here to help.
Below, find 10 movies, books, shopping ideas, and just plain random tips for filling that The Hunger Games-shaped hole in your heart. Assuming you've already read the Suzanne Collins trilogy (if not, what are you waiting for?!) click through for the best new ways to make the wait for Mockingjay a breeze.
1. Buy the soundtrack. Obvious, we know. But there's really no more practical way to reminisce in Catching Fire than with Ellie Goulding, The National, and Lorde. All of the songs are so good, you can have the album on loop until the next film hits theaters.
2. Read Divergent. The book has been billed as the next Hunger Games, and since there's a movie coming out next year, you might as well hop on board now. 
3. Ease the J.Law withdrawal by watching her breakout role in The Burning Plain, which is streaming on Netflix. 
4. Jump into your next dystopian world with The Moon Dwellers. Thanks to an action-packed plot, familiar conflict (uprising against a horrible regime) and an awesome female protagonist, it'll help you get through your post-Katniss PTSD.
5. Shop Capitol Couture on Net-a-Porter. This capsule collection is crafted by The Hunger Games costume designer Trish Summerville, and features everything from grey sweatshirts to eveningwear.
6. Take a Hunger Games tour. Corny? Yes. But for those super-hardcore fans, you CAN actually go to real filming locations in North Carolina. Hey, there's no shame in following your fave TV shows and movies around the country! We've done it....
7. Go see American Hustle. OK, you don't really need an excuse to see this. But since it starts Jennifer Lawrence and was directed by The Silver Linings Playbook director David O. Russell, you'd better hurry up and buy your pre-sale tickets for its December release.
8. Read The Mortal Instruments. After that, watch the movie! Win-win.
9. Shop Covergirl's Hunger Games-inspired makeup collection. Hey, if it's good enough for the cast of the movie, it's good enough for us...
10. Read (or reread) The Giver. One of the original dystopian novels, it's a literary classic that bears the same foundation as The Hunger Games. You might as well brush up, because the movie (starring Meryl Streep and Taylor Swift) is coming next year.