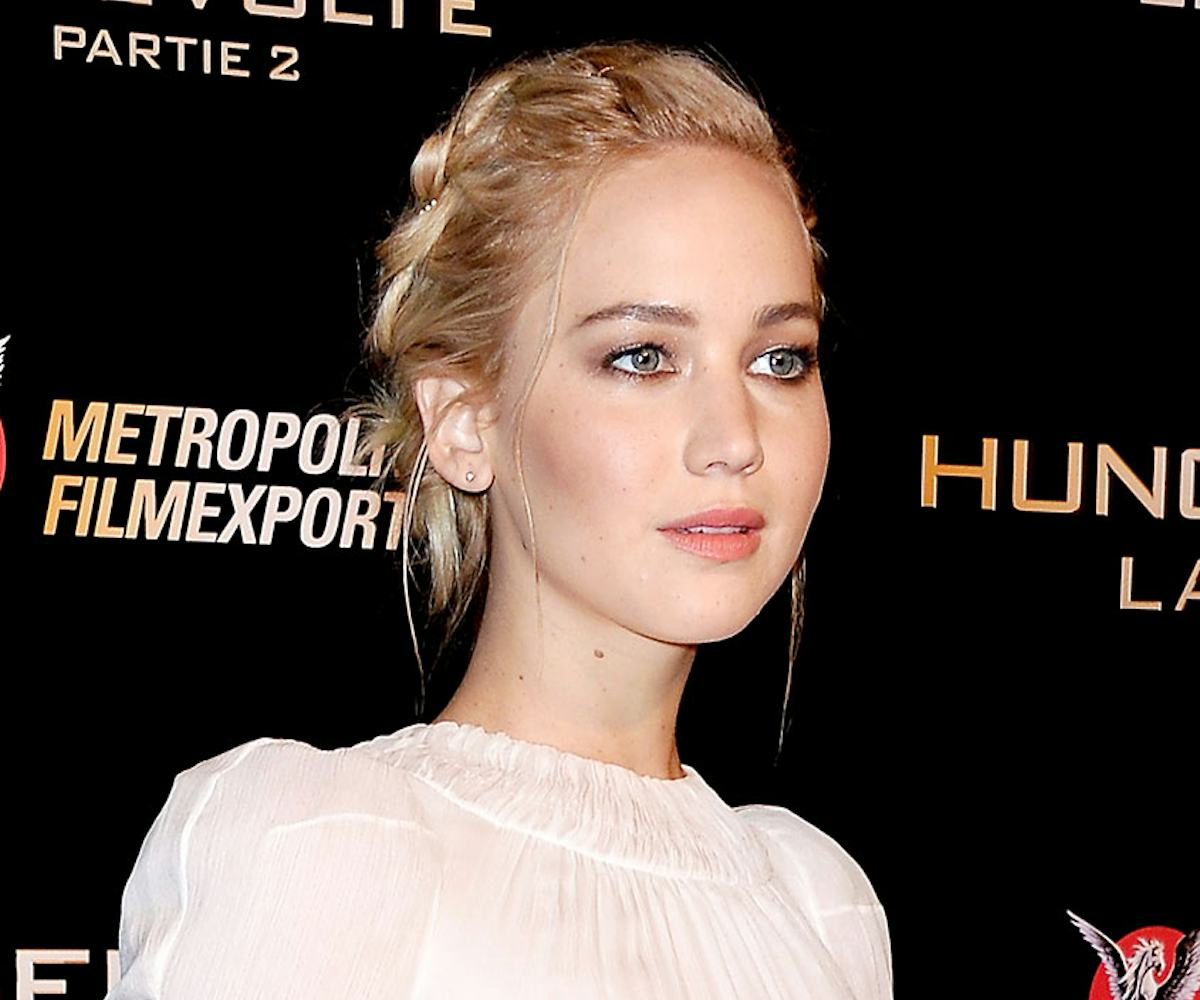 Photo by Pascal Le Segretain / Getty Images
'The Hunger Games' Cast Rocked Their PJ's On The Red Carpet
The final Hunger Games press tour is coming to an end, which means it's time for the cast to act out like a bunch of high school kids on their last day of school. Come to think of it, Jennifer Lawrence and co. have pretty much behaved like prepubescent teens over the course of all four press tours, but their shenanigans at Monday's Paris premiere really takes the cake.
First, Woody Harrelson showed up to the photo call looking like he'd just rolled out of bed. While the rest of his cast mates sported designer everything, Harrelson wore a pair of flannel pajama pants, a long-sleeve tee, and socks. That's right. No shoe, just socks. 
But this is the Jennifer Lawrence show. And not to be outdone by her co-star, J-Law showed up to the after party in a nightgown. Because when you're the biggest star in the world, you can wear anything you damn well please.
The nightgown era official starts now. 
Photo by Pascal Le Segretain / Getty Images