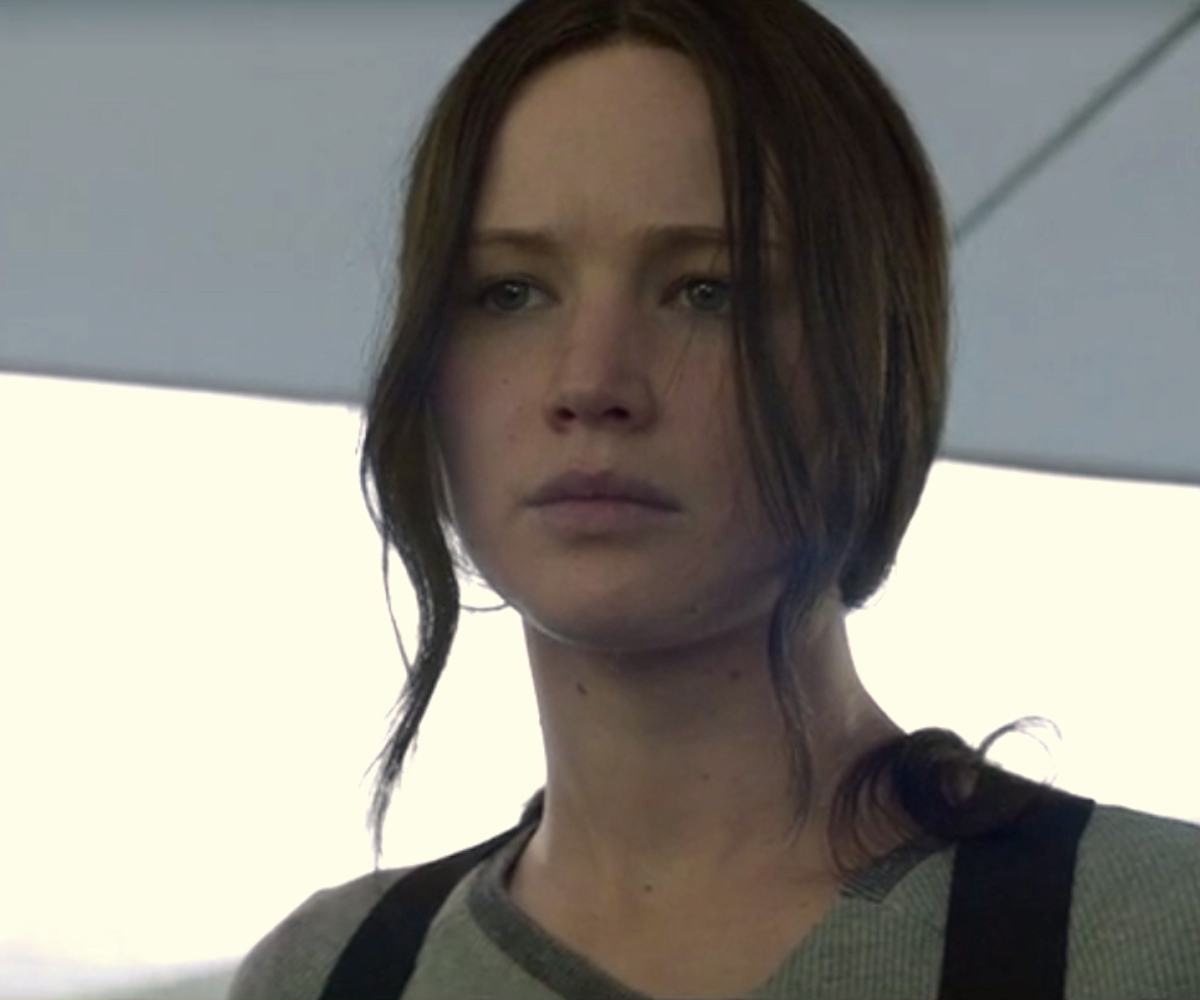 Image via Lionsgate
Check Out The First Clip From 'Hunger Games: Mockingjay—Part 2'
let the games begin…again!
The first short clip from the oh-so-highly anticipated finale of the Hunger Games saga has surfaced online and already things aren't going Katniss' way (like, when do they ever?).
It's a rather overcast day in the always overcast Panem as Jennifer Lawrence and friends group together in preparation to storm the Capitol. Though it should be a momentous occasion for her, Gale (Liam Hemsworth), Finnick (Sam Claflin), and Cressida (our beloved Natalie Dormer), Boggs (Mahershala Ali) from Mockingjay—Part 1 drops a figurative bomb on the squad. 
Apparently, our heroes won't be on the frontline of the battle as the higher-ups feel they have more PR value as on-air showpieces behind the action. Lawrence's expression after being told that she's basically back in the old reality-television game is kind of perfect. Also, what's up, Michelle Forbes?
Now, those of us who've soldiered our way through the books know how this all works out, but the rest of you will have to wait until The Hunger Games: Mockingjay—Part 2 arrives in theaters November 20. 
(via EW)