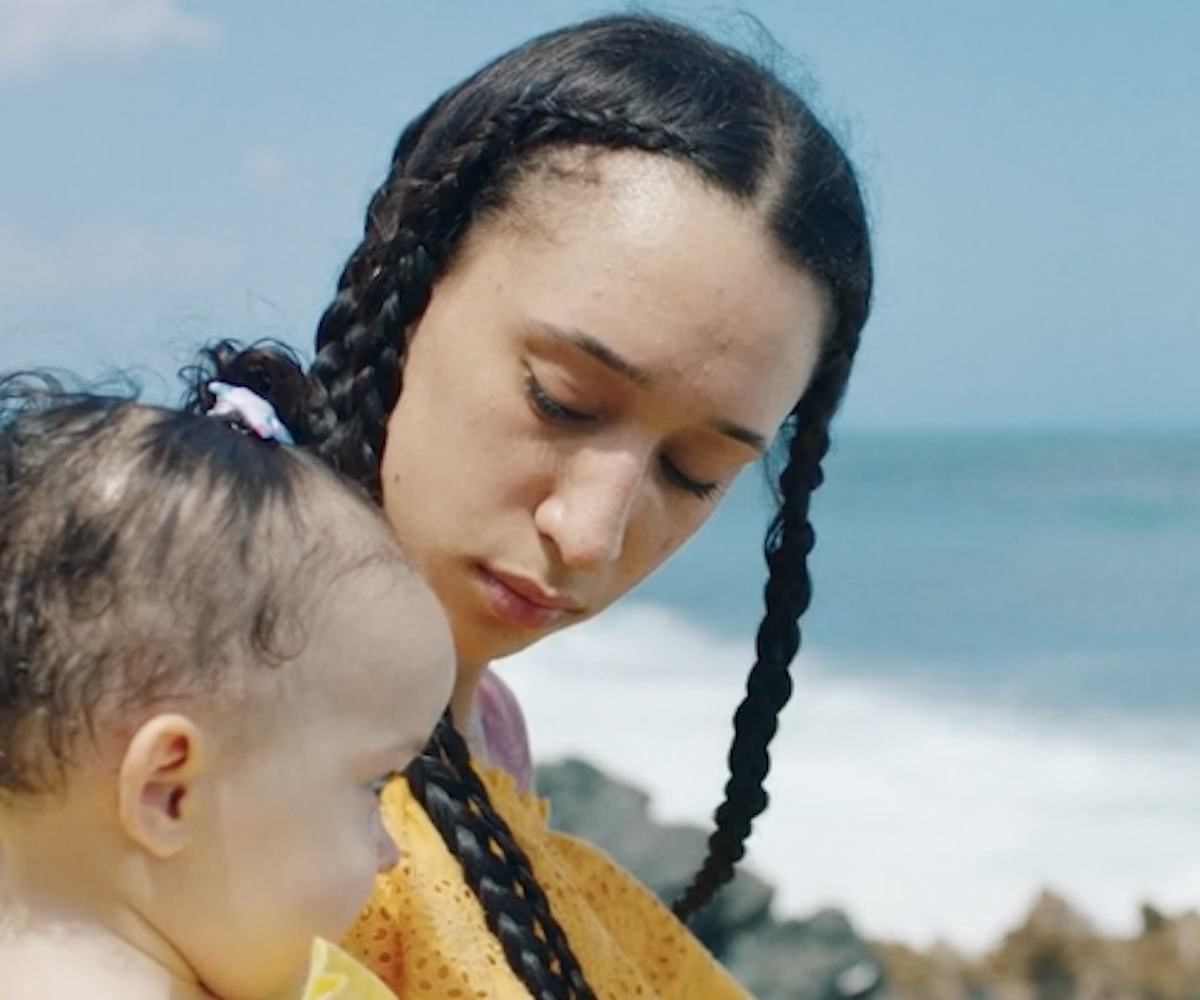 Photo via Hurray For The Riff Raff
This Short Film Is A Tribute To Hurray For The Riff Raff's Puerto Rican Roots
"We really wanted to showcase talent of color, stories by people of color"
Hurray For The Riff Raff has returned with a moving short film focused on the aftermath of Puerto Rico's Hurricane Maria, soundtracked by their powerful protest song "Pa'lante."
Starring The Florida Project's Mela Murder, the video follows the story of a single mom trying to navigate her way through life in a country still struggling to recover from a storm that displaced thousands of Puerto Ricans last year. Interspersed with images of frontwoman Alynda Segarra's father and archival footage of the Young Lords, a prominent Puerto Rican civil rights activist group, it's a poignant film that touches on themes of resilience, strength, and defiance.
"We really wanted to showcase talent of color, stories by people of color—it was important to me to make sure this was a diverse production that had Puerto Ricans working on it," director Kristian Mercado Figueroa said in a statement, before adding:
The conditions on the island are still very poor. During the production we could all feel how painful it all was, how it's been so long without enough help. The island is still strong, the people always positive, but you can't help but feel the desperation and pain of the colonial condition, the sense of abandonment. "Pa'lante" is a very Puerto Rican mindset—be it a family struggling to stay together, or recovering from the hurricane, the Puerto Rican people are strong and they will always stand and move forward. And there is a beauty to that.
Mela Murder also echoed these sentiments, revealing that the filming for "Pa'lante" was the first time she had visited Puerto Rico since the hurricane. "The character Milagros deeply resonated with me being that I am a single mother," she said. "Our lives are entirely different, but the fuel that keeps women like us going is exactly the same as it has been for generations before us—love. The island is alive with love so strong you can feel it in the breeze coming off the ocean. It made me feel so damn proud of my Boricua roots!"
The video aims to benefit the PRIMA Relief Fund, whose mission is dedicated to aiding Puerto Rico's artistic community. Watch the film in full below.